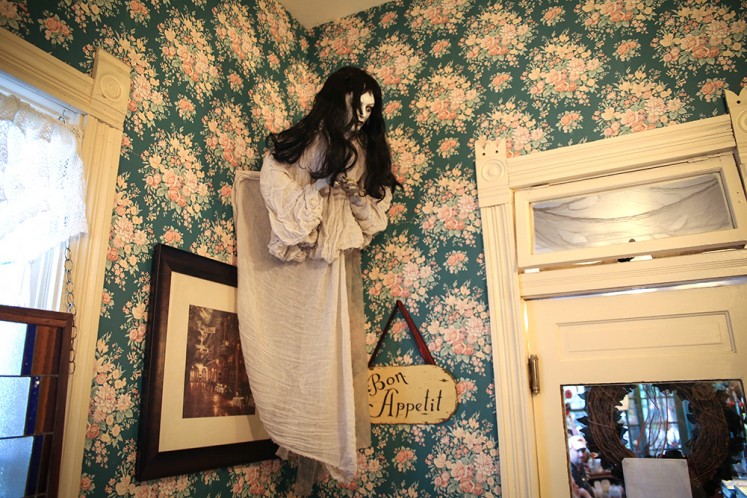 Somebody Help This Poor Boy: Haunted Restaurants
I ain't afraid of no ghosts.
This cry for help comes from a dad who'd like to treat his family to a spooky fall meal.
My kids are really into ghosts, I want to surprise them by taking them to an actual haunted restaurant. Do you have any recommendations?
Last October I took a trip down to Waxahachie to dine at Catfish Plantation. The restaurant is located in a converted Victorian home and has been the subject of paranormal lore for more than 30 years.
Other Dallas restaurants and bars rumored to be haunted include Snuffer's on Lower Greenville, Sons of Hermann Hall, Eno's Pizza Tavern, and the Inwood Theater. Know of any others?