Share your top deals by emailing Real Estate Editor Bianca R. Montes at [email protected].
Plano-based Wolfe Investments, a private equity real estate investment firm, has purchased the historic U.S. Post Office and Courthouse building in downtown Dallas. The building was redeveloped by Todd Interests years ago into luxury apartments. It was developer Shawn Todd's first downtown adaptive reuse. The landmark purchase is the company's second-largest acquisition to date, just behind the historic Rockefeller building in Cleveland, Ohio.
The building, which was originally built in 1929, is one of the most significant architectural buildings in Texas and is a registered historic national landmark. Built as the largest federal building in the South, significant entities housed on-site included the US Postal Service and Federal Court System and the Department of Justice (FBI), and the Internal Revenue Service, among many others. Since its completion, the building has been reallocated to serve various purposes and has seen multiple cases of national importance between its walls and in its courtroom.
"In 2007, Todd Interests acquired the building, and 400 North Ervay underwent a total renovation, restoration, and repurposing that included the designation of the building as a local, state, and National Historic landmark," says founder of Wolfe Investments, Kenny Wolfe.  "Currently, the building is utilized as mixed-use space housing luxury apartments and a venue that has hosted many high-profile events in Dallas.  Though it has been fully renovated, the main corridor, lobby, and historic courtrooms have been meticulously restored of their classical Italian renaissance architecture, terracotta floors with inlaid patterned marble, hardwood flooring, marble wainscoting, and elaborately painted coffered ceilings.  We couldn't be more pleased with this acquisition, and we look forward to providing the building with an even greater sense of purpose and a further restored life."
The purchase was financed with a $13.5 million loan handled by Virginia-based Greystone Servicing Co. JLL marketed the building.
INDUSTRIAL
Rhino Health is expanding into North Texas and has snapped up a 400,000-square-foot facility in Majestic Fort Worth South Business Park. The space includes about 10,000 square feet of space for corporate office functions and is expected to bring 800 jobs.
A 5.84-acre industrial development property located at the Northeast Corner of Langdon and Bonnie View in Dallas has sold. Michael Albers of First United Bank was the seller, and Mark Smith of HSM Equity Partners was the buyer. Colliers International's Supply Chain Real Estate Advisors team of Tom Pearson and Chris Teesdale represented the seller, and Nick Robinson of Henry S. Miller Realty Services represented the buyer.
JB Hunt renewed and expanded into a 127,795-square-foot space at 600 109th St. in Arlington. Transwestern's John Brewer and Riley Maxwell represented the Landlord, Finlayson Logistics Assets, LLC, an affiliate of Mapletree.
Linage Redistribution has leased 122,500 square feet at Fort Worth Industrial in Fort Worth. Matt Carthey and Thomas Grafton with Holt Lunsford Commercial represented the landlord, SCRS Fort Worth Industrial.
Davinci Micro Fulfillment leased 36,972 square feet at Southlake Business Park in Southlake. Matt Carthey, George Jennings, and Hogan Harrison with Holt Lunsford Commercial represented the landlord.   Jordan Ketchum with Rubicon represented the tenant.
Technical Transportation leased 39,812 square feet at Southlake Business Park in Southlake. Matt Carthey, George Jennings, and Hogan Harrison with Holt Lunsford Commercial represented the landlord.  Mark Graybill with Lee & Associates represented the tenant.
Flannery Inc. has leased 39,405 square feet of office/warehouse space in Carter Logistics Center Building A, 7424 Oak Grove Road in Fort Worth, from BTC III Carter Logistics Center LLC. Nick Talley of Bradford Commercial Real Estate Services represented the tenant. Scott Moore, Bob Scully, and Brice Wells of CBRE represented the landlord.
Pro-Craft General Contractors leased 14,905 square feet at Northeast Business Center in Richland Hills. George Jennings and Hogan Harrison with Holt Lunsford Commercial represented the landlord, TX Circle 182, LLC.  Drew Jacony with TB Advisors represented the tenant.
HSM Bonnie View purchased seven acres at Bonnie View and Langdon Roads in South Dallas. HSM Equity Partners will develop the land for industrial use and will build to suit up to 90,000 square feet. Huntley Luna and Nick Robinson Henry S. Miller Brokerage brokered the transaction. Tom Pearson and Chris Teasdale with Colliers represented the seller, First United Bank in McKinney. Mark Smith of Commercial Development for HSM Equity Partners will develop the land.
RowNet, Inc., a Texas corporation, leased 11,876 square feet at 651 North Plano Road in Dallas. Cole Collins with Newmark represented the tenant, and Lynna Smith represented the landlord, Hartman Income REIT.
Genesis Women's Shelter & Support has leased 6,800 square feet at the Former Advance Auto (5020 Lancaster Road in Dallas). Colin Cannon and Chris Flesner of RESOLUT RE represented the landlord. Michael Mayville of MCubed represented the tenant.
LAND
Astra Development sold ninety-two acres of land northwest of the intersection of W. Melissa Road and U.S. Highway was 75 to home builders Taylor Morrison and NexMetro Development. The deal, which closed on April 7, will create more than 400 new home sites in Melissa. The preliminary plat for the 92-acre parcel, named Stoneridge, has been approved and construction plans for the first phase are under review. Development is expected to begin this summer. At build-out, Stoneridge will include 411 residences. Taylor Morrison plans to build 194 single-family homes on 72 acres in the Stoneridge community. National build-to-rent developer NexMetro Communities has purchased 20 acres of Stoneridge to build and lease approximately 217 detached homes in its Avilla Stoneridge community, a unique leased home neighborhood designed to meet the growing demand for the company's innovative luxury leased home lifestyle. Marty Neilon and Carter Kendall of CBRE brokered the transaction with Taylor Morrison.Steve Smith of SRI Properties brokered the transaction to NexMetro. Kimley-Horn & Associates serves as the land planner and civil engineer for the project.
OFFICE
Harwood International recently announced three lease agreements throughout its 19-city block Harwood District with top firms Baranoff Holdings, Berkeley Partners, and Dubber. Kelly Whaley and Hannah Waidmann of Harwood International both represented each of the three leases
Baranof Holdings – a national developer, acquirer, and asset manager of self-storage facilities across the United States – signed 3,966 RSF at Harwood No. 10. Moving in this summer, the lease was represented by James Mantzuranis with Stream Realty.
Founded in 2005, Berkeley Partners has formed a series of real estate funds focused on the light industrial sector. The firm will move in this spring into 4,792 RSF at Harwood No. 6. The lease was represented by Tracy Fults and Ryane Bryan with Fults Commercial.
Dubber – the world's leading provider of cloud-based call recording and voice AI – signed 3,508 RSF at Harwood No. 4. Moving in this spring, the lease was represented by Steven Schneider and Luke Harp with Site Selection Group.
A month after announcing its nearly $700 million sale, the landmark Crescent property in Uptown Dallas has announced a series of new leases. Late last month, GPIF TC Owner LLC, an affiliate of Crescent, purchased The Crescent. Crescent Real Estate's vice president of leasing, Tony Click, and Marissa Parkin represented The Crescent in all the below lease transactions.
New deals, renewals, and expansions were secured by Click and Marissa Parkin of Crescent, representing The Crescent. New lease deals include:
First Foundation, Inc., 6,931 square feet in The Crescent's Building 200. First Foundation, Inc. is a publicly traded financial services company that has relocated its principal executive office from Southern California to The Crescent. Rebecca Griffin of Newmark represented First Foundation Inc.
Susser Bank Holdings leased 4,697 square feet in The Crescent's Building 100 with Bill McClung of Cushman & Wakefield negotiating the lease.
Real estate investment firm Verde Investments Inc. leased 4,498 square feet in The Crescent's Building 100. . New to the Dallas market from Arizona, Verde is a commercial real estate investment company with affiliates in commercial mortgage lending and property insurance.
Work Shield leased 4,425 square feet in The Crescent's Building 300 and is moving from North Dallas.
MSL Healthcare 2 leased 2,993 square feet in The Crescent's Building 100. MSL Healthcare oversees its affiliate facilities in the Texas area. These facilities include nursing and rehabilitation communities as well as imaging and clinical laboratory services. Dan Zeltser of SHOP Company represented MSL Healthcare.
Schonfeld Strategic Advisors leased 2,812 square feet in The Crescent's Building 100. Schonfeld is a global multi-manager hedge fund that invests its capital with internal and partner portfolio managers.
Scott Hage of JLL represented Schonfeld.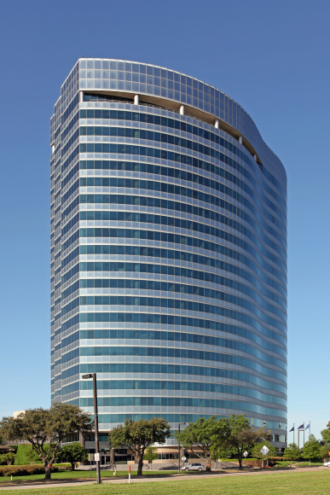 FleetPride Inc. has renewed its 46,764-square-foot headquarters lease at 600 Las Colinas in Irving. Robbie Baty and Michael Bannister of Cushman & Wakefield and Cribb Altman of JLL represented the tenant in the lease negotiations. Duane Henley of Transwestern represented the landlord, Transcontinental Realty Investors, Inc.
Harrison, Walker & Harper recently expanded its Texas operations with a new headquarters in McKinney. The Dallas-Fort Worth office is located at 400 W. Virginia Street, Suite 100 in McKinney, the former location of the McKinney Chamber of Commerce. With HWH's main headquarters in Paris, Texas, this new campus-like location enables the company to tap into the dynamic labor pool in the DFW Metroplex and meet its current growth trajectory in DFW.
Satori Capitol renewed its lease of 4,169 square foot lease at One West 7th in Fort Worth. Geoff Shelton, Jake Neal, and Matt Carthey with Holt Lunsford Commercial represented the landlord, Mac One West 7th, LLC.
Right at Home has leased 1,506 square feet at Legacy Ranch Professional Centre 1006 Legacy Ranch Road in Waxahachie. Tony Gilbert with Capital Property Advisors represented the landlord. Jaime Eagleson of Concept Commercial Realty represented the Tenant.
CIP Permian leased 1,130 square feet at Mallick Tower in Fort Worth. Geoff Shelton and Marshall Mays with Holt Lunsford Commercial represented the landlord, Mallick Tower.
RETAIL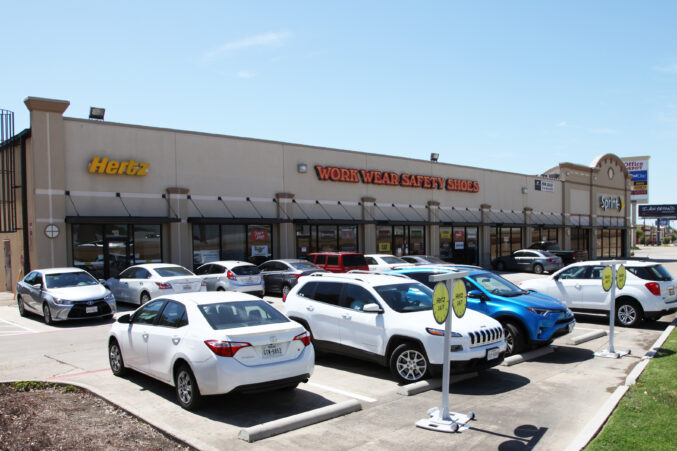 Skechers has leased 11,298 square feet of retail space in Josey Village, a shopping center located at the northeast corner of Josey Lane and IH-635 (LBJ Freeway), for a new location. Blane O'Banion and Javier Zablah with Weitzman handled negotiations as exclusive leasing agent for the shopping center. Jennifer Frank with Segovia Retail Group represented the retailer.
A new state-of-the-art Cowboys Fits will be open on the first floor of 411 North Washington, formerly known as Landry Tower. The building is kicking off a $9 million interior and exterior renovation. Transwestern worked on the deal.
Shapes, Inc. renewed 2,271 square feet at 12850 Hillcrest Road in Dallas. Lynna Smith represented the landlord, Hartman Income REIT.
PERMITS
IAC Beckleymeade Industrial has filed permits to build two shell warehouse buildings totaling 434,700 square feet at 7558 Beckleymeade Ave. In Dallas. Construction on the $16.5 million project is set to begin in October 2021 and end in October 2022.  
Permits have been filed to build a new, 230,000 square foot Medical City Specialty SurgiCenter of Dallas at 12228 North Central Expressway. Construction on the $4 million project is set to begin in May and end in November 2021. BSA LifeStructures will lead design.  
Permits have been filed to build a 14,658 square foot retail center 3501 Forest Hill Circle in Forest Hill. Construction on the $1.5 million project is set to begin in June and end in December 2021. Goree will lead the design.
KCK Construction Inc. has filed permits to build a 6,000 square foot office building and a 5,996 square foot workshop building at 2104 FM 1827 in New Hope. Construction on the $2.1 million project is set to begin in April and end in October 2021. Architect Patrick Ahearne will lead the design.  
Get the D CEO Real Estate Newsletter
Get weekly updates on breaking commercial real estate news and relevant industry reports.