It's high time for rosterbating and dreaming of the future in Dallas.
Like it or not, the Cowboys set the North Texas sports climate, and the ideologies in Cowboys land naturally start to impact how fans view the Stars. That makes this a good time to overhype some prospects.
The Cowboys effectively use their preseason games as tryouts. Dak Prescott hasn't and probably won't take a snap in the three exhibitions. There are legitimate position battles to fill out a 53-man roster, and it's a showcase for draft picks like Mazi Smith and Deuce Vaughn.
The Stars naturally come next, with prospects set to report to the preseason tournament in Traverse City, Mich., in less than three weeks and training camp in Cedar Park less than a month away.
And from a prospect perspective, it's a good time to be a Stars fan. The pool is deep, even with the recent graduation from "prospect" status by Wyatt Johnston and Thomas Harley. (For clarity's sake, I only consider a player a prospect if he is eligible to win a Calder Trophy.)
The Stars have three top-100 prospects, according to Elite Prospects: Mavrik Bourque (No. 66), Lian Bichsel (No. 44), and Logan Stankoven (No. 30). That's notable for a franchise that hasn't picked higher than 18th in the past four drafts. 
As exciting as these lists can be, they tend to set unrealistic expectations for the immediate future.
Stankoven is the poster child for this. While he was one of the most exciting prospects in junior hockey last season and deservedly by many (including D Magazine) he's still a 20-year-old who has yet to play a shift of professional hockey.
He's 5-foot-8, a bit scrawny at 170 pounds, and will be challenged to prove he can find the spaces in the professional arenas that he found in the WHL to be a dynamic scorer. While the Stars actively made plans to involve Wyatt Johnston last season, signing players like Matt Duchene, Sam Steel, and Craig Smith effectively blocks Stankoven from getting that opportunity at the start of this season.
If, or when, Stankoven starts the season in the AHL, it'll be a disappointment for some. But it will probably be the best-case scenario for the forward, who should benefit from time in the shadows down in Cedar Park.
To better understand the realities of the Stars' top three prospects, D Magazine reached out to five scouts, none of whom work for the organization, to better lay out expectation versus reality for each.
Logan Stankoven
Stankoven is probably the most-hyped Stars prospect since Miro Heiskanen circa 2017. The combination of junior accolades, plus his ties to the Stars organization through the Kamloops Blazers, which Tom Gagalardi also owns, have created an intense belief among fans that he could fill a top-line role tomorrow.
Let's tap the breaks, though.
"He'll be great," one scout said. "I love his game, but he's not there this season. He's got the tools, the offensive awareness, and he plays well defensively enough for a coach to trust him. But there is gonna be a learning curve. He could break it after a few games, might take a year, but once he does he'll be ready."
Jason Robertson's path could be the best route for Stankoven. Robertson spent his 20-year-old season in the AHL, in 2019-20, adjusted to the speed of the pro game, and still carried top-line responsibility with the Texas Stars. The following season, after a year of AHL seasoning, he started to become the NHL player we see today.
For those hoping for an earlier breakthrough, John Klingberg is the best comparable. Klingberg was supposed to spend the 2014-15 season in the AHL but was called up after 10 games. GM Jim Nill made a trade to create space. He wound up notching a very solid 40 points in 65 games as a 22-year-old.
If Stankoven's AHL debut is as good as Klingberg's was, Nill will find a way to get him to Dallas. But the bar is high.
Mavrik Bourque
Bourque exemplifies what Stankoven might struggle through in the AHL.
His skating ability held him back more than expected in the AHL, he hasn't created the same space he found in junior hockey, and he didn't really establish himself as a trusted NHL call-up until the second half of last season.
But the playmaking and skills are there, and several scouts believe Bourque has the potential to be a better player in the NHL, provided he's slotted onto the right line.
"He'll be a better player with better players around him, which sounds cliche, but with a player like him, he's going to create more with players with NHL vision," one scout said. "It's like a sliding scale for him. Against lesser competition he was willing to be dominant; at the higher level, he'll have to be an accessory to another's success. The AHL beat him up a bit."
One potential solution this season would be to play Bourque with Stankoven as much as possible in Texas.
In theory, if both live up to their offensive draft profiles, it would give one another a linemate with "NHL vision" as one scout put it, while in the long term it could build some nice chemistry for the 2024-25 season, when both could be NHL regulars on Day 1.
Bourque's issue for this season is the lack of roles he could fill in Dallas. That said, if injury necessitates, he could be the first call-up.
Lian Bichsel
Bichsel had offseason ankle surgery, is coming to North America for the first time, and needs to add considerable muscle to his lanky 6-foot-5 frame.
It isn't fair to even speculate about his immediate NHL future this season, although Nill hasn't been shy to me about expressing his long-term hopes for the Swiss defender.
Bichsel's progression will be similar to Thomas Harley's (it's fitting both were drafted at No. 18 overall), and the Stars are going to slow-play his progression to the NHL.
"He takes away time and space at the younger levels and in Europe, that's notable," one scout said. "He's big and uses his size that way. But there is sure to be an adjustment to the physicality and using size in that realm, and Dallas, as we saw last year, doesn't really need a defender right now that's still trying to figure out the physicality of the game."
The same scout said Bichsel could play NHL games this season and would be a fit for some teams.
"But that would be Anaheim or something like that," the scout said, referencing the NHL team with the lowest points in 2022-23. "For a team that wants to win the Stanley Cup? He's not ready for that. "
I've heard similar thoughts from within the Stars organization. Bichsel is a future piece, but Dallas also went out of its way to sign defensive depth, including Gavin Bayreuther, which makes it nearly impossible to have Bichsel in the NHL discussion this season.
The common denominator? Don't be dismayed when you don't see these names on the NHL roster for a while. The progression will be slower, but if Dallas' recent success developing its young core proves anything, it's that good things are coming and players like Stankoven are part of the long-term future.
Get the ItList Newsletter
Be the first to know about Dallas' best events, contests, giveaways, and happenings each month.
Author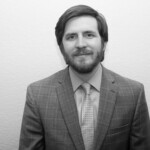 Sean Shapiro covers the Stars for StrongSide. He is a national NHL reporter and writer who previously covered the Dallas…