If two straight winters of spit-take spending sprees haven't convinced you that the Rangers believe they can vie for the club's first postseason since 2016, perhaps general manager Chris Young's unequivocal offseason comments brought you on board: We expect to contend.
So what are we to make of what's going on—or more to the point, what hasn't gone on—in left field? Are the Rangers all in, or aren't they?
While announcing he was turning the franchise's baseball reins over to Chris Young last August, Ray Davis declared that his winter wish list for the team included "a couple of front-end starters and … a middle-of-the-lineup bat," which, based on roster makeup, would likely be an outfielder.
Check on the first part. As for the second, did adding Jacob deGrom, Nathan Eovaldi, and Andrew Heaney, along with retaining Martin Perez, exceed the pitching blueprint in such a way that precluded them from an impact bat?
Or have the Rangers simply not found the right hitter?
The latter explanation seems more likely, given that the team can afford to throw not only hundreds of millions at free agents but also top prospects at teams looking to get younger. Texas could certainly make a deal for Pirates outfielder Bryan Reynolds, who would almost certainly become the team's most productive outfielder. The 28-year-old is only making $6.75 million in 2023 and has another two years of club arbitration control before he can test the market—hardly cost-prohibitive. Texas' top-10 farm system has no shortage of players Pittsburgh would want to add to its own.
But not long ago, Pittsburgh's reported asking price was on par with the haul San Diego paid to acquire Juan Soto. Perhaps Young is waiting for the Pirates' demands to come down. Or perhaps Rangers history—and Chris Young history—has him treading carefully before pushing in the type of chips it would take to get Reynolds, even if the Pirates back down a bit. In January 2006, less than a year into his own tenure as Rangers GM, Jon Daniels traded Young and Adrian Gonzalez to the Padres in a six-player deal to bring mid-rotation starter Adam Eaton to Texas. Daniels would go on to say his eyes got too big, that it was a mistake to sacrifice such valuable prospects when the Rangers weren't an Adam Eaton away from being a pennant contender.
It might not be the right time to offer pitcher Owen White and outfielder Evan Carter to the Pirates, for example. Maybe Texas doesn't believe Reynolds is the right player to play those cards for no matter where the team is in its cycle. There's probably also a camp in the front office who would rather not spend at all on a position that could be filled within a year by Carter or Aaron Zavala.
Would the Rangers have signed 33-year-old outfielder Robbie Grossman two weeks ago if they were still monitoring Reynolds, or if they were open to a free agent with more upside than Grossman, like Jurickson Profar? I'm not sure the meager $2 million investment in Grossman closes either of those doors. But since Grossman historically crushes (only) southpaws, does that mean the Rangers don't trust Bubba Thompson to even play a short-side platoon role? Again, not necessarily. For that matter, how certain are we that Grossman will be restricted to a platoon? Limited as he is against right-handed pitching, we still need to see how spirited a charge Josh Smith, Brad Miller, Joe McCarthy, and Travis Jankowski make to fill the heavier half of the platoon. Especially since a really big camp from Ezequiel Duran could conceivably relegate every one of them to a competition for a spot on the bench.
A really big camp from a different player could make things more interesting on the Reynolds front. Justin Foscue isn't a candidate to play left field. He's not even a candidate to play in Arlington, at least not early in the season. Foscue, who turns 24 Thursday, is most likely a second baseman long-term, and something will have gone wrong if he gets a chance to play that position for the Rangers in the next few years. The Pirates are unquestionably holding that spot for 18-year-old Termarr Johnson, the fourth overall pick in last year's draft, but he's a couple years away. Would Foscue appeal to Pittsburgh in the meantime as a young power hitter (32 home runs in 163 pro games) who takes walks and—maybe—turns himself into a trade commodity with a few years remaining of control (like Reynolds has now) by the time Johnson is ready? If his two home runs in his first two spring training games are early signs of a strong camp, it could boost his trade value at just the right time for Texas. 
And what if the Pirates have good reports on Glenn Otto or Cole Ragans, pitchers the Rangers are likely reluctant to move but who have become depth in the last few months? What if they believe that the comebacker Cole Winn took in April off his heel and wrecked his 2022 represents a buying opportunity on the 2018 first-rounder that might not have been there otherwise? Would a package of Foscue, Ragans, Winn, and someone like Smith, Jonathan Ornelas, or Blaine Crim be enough to pry Reynolds loose?
Probably not. Even if the Pirates were to lower their demands, some other team can probably beat that offer.
But maybe that's what the Rangers are waiting on.
Or, if not—pssst—reigning Korea Baseball Organization MVP Jung-hoo Lee.
It's not a stretch to view left field as a glimpse into the organization's mindset. We know, if we take Young at his word, that the Rangers are playing to win over a multi-year stretch that starts right now. Given that, left field remains a spot where the team could give the lineup more of an offensive boost than Robbie Grossman should reasonably be expected to provide. That $2 million move could certainly work out, but odds are probably better that he's Kole Calhoun or Brad Miller than he is Hunter Pence—or, for that matter, Bryan Reynolds.
If the idea is to win in 2023, why not shoot higher to address left field? And if the idea is to be patient for that bigger shot, why the veteran Grossman rather than a younger player like Thompson or Duran?
Much as we can't fully define what the plan is in left field, are we left to wonder what the blueprint is for the team? After all that the Rangers have done in free agency the last two winters—and it's been a lot—not taking that extra step to land the big bat they talked about six months ago is curious. Maybe they're taking a measured approach, determined not to spend more (in money or prospects) for a player than they evaluate him to be worth. And maybe we're rushing to judgment. It's possible that the plan was to move aggressively on the middle infield market a year ago, to prioritize the rotation this past winter, and to address the outfield next, pouncing when the time and the price is right.
But deGrom will be 35 in June, while Marcus Semien turns 33 in September. The longer the Rangers wait, the closer they get to the moment when age robs something from two of their three premier acquisitions. And while we're on the subject of aging players, the Rangers will need to start taking advantage of their prospect depth before long. A player with less than a year in the majors has six years of club control—but there's a difference in trade value between a 22-year-old with six years of control and a 24-year-old with six years of control.
There are questions. But for the first time in years, they fit in the category where we're not covering our eyes dreading the answers. That's progress. Even if we're still waiting to see what form that progress ultimately takes.
Get the ItList Newsletter
Be the first to know about Dallas' best events, contests, giveaways, and happenings each month.
Author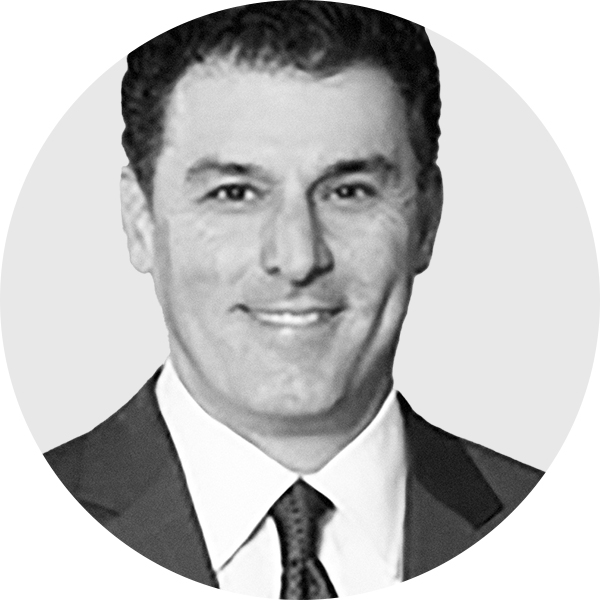 Jamey Newberg covers the Rangers for StrongSide. He has lived in Dallas his entire life, with the exception of a…