Baseball
Plus: the Cowboys try to redeem themselves against San Francisco, and the Horned Frogs hope to right the ship on the road.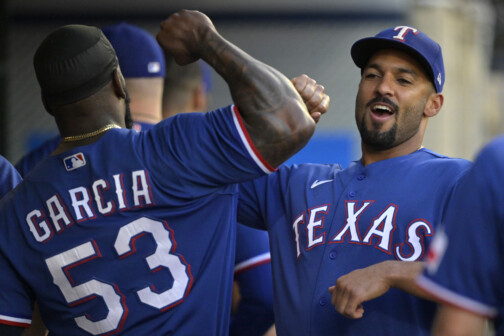 Baseball
A lot has happened since 2016. That will only make the impending celebration even sweeter.
Baseball
The stretch run must have me loopy, because I see myself in every one of the up-and-down relievers this team has foisted upon us.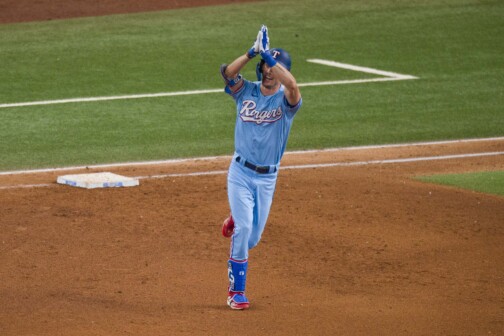 Baseball
Plus: the Cowboys take on Ezekiel Elliott, and the Wings continue their semifinal series with Las Vegas
Baseball
Texas has three more series to lock down a playoff spot. What should you expect to happen? Absolutely anything.
Dallas 500
Get to know the executive vice president and general manager for the Texas Rangers as his team fights for a MLB playoff spot.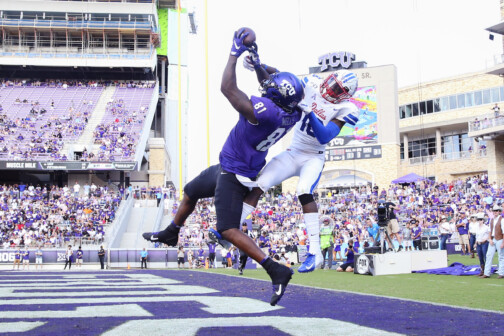 Football
Plus: the Wings look to clinch their first-round playoff series, while the Rangers aim to stay alive in the A.L. playoff picture.
Baseball
They lost their new ace. The bats are still banged up. But Texas is back in playoff position after looking dead in the water just a week ago. Now what?
Baseball
He may be from Austin, played college ball in Oklahoma, and work in Tampa, but the self-stated Ranger fan knows that Astros jokes land.
Football
Plus: the Wings begin their playoff campaign, while the Rangers play a crucial series against a fellow wild-card team.