The Rangers swung for the fences on December 2 and connected, committing at least $185 million to Jacob deGrom to anchor their pitching staff. Then, for good measure, they handed a guaranteed $25 million to fellow starting pitcher Andrew Heaney four days later. There's no reason to believe general manager Chris Young is finished adding to the top of the roster, either. An impact bat—probably an outfielder—would seem to be the primary order of business at this point, with at least a couple of veteran relievers on the punch list as well. As aggressive as the Rangers have been, it's probably a mistake to assume they're done evaluating opportunities to bring in yet another rotation piece, too.
But Texas isn't the only club spending. From December 5 through 8, MLB clubs shelled out $1.77 billion in player contracts, and the leaguewide splurge has thinned the free-agent market considerably. Lefthander Carlos Rodon remains available, but with deGrom and Justin Verlander setting the pitching market—and with a number of teams presumably staying in touch with Rodon's agent, Scott Boras—the Rangers might shy away from those sweepstakes given the price tag and other team needs. Someone in the Ryan Yarbrough/Chad Kuhl/Chris Archer range to compete with Jake Odorizzi for the fifth spot behind deGrom and Heaney and returnees Jon Gray and Martin Perez might be more likely.
On the hitting side, shortstops Carlos Correa and Dansby Swanson are out there but aren't fits for Texas. Older hitters like Michael Brantley, Nelson Cruz, A.J. Pollock, Trey Mancini, Justin Turner, and J.D. Martinez might fit as stopgaps—Bruce Bochy favorite Brandon Belt is probably superfluous as a left-handed-hitting first baseman—but the Rangers are likely looking for a longer-term fix. Reunions with Joey Gallo or Jurickson Profar could provide more than just sentimental value, but the Rangers might be thinking bigger. That probably puts them in the mix for Andrew Benintendi and Michael Conforto, where competition will likely be heavy.
The problem with betting on Benintendi or Conforto is that, like with deGrom, Texas would probably have to outspend the market in dollars, years, or both. One way to preserve some control in the process—both in terms of cost certainty and currency unique to the team—is by turning instead to the trade market. Doing so would allow the Rangers to leverage one of the strongest farm systems in the game. Both Baseball America and MLB.com ranked it sixth-best in their most recent lists, and Texas hasn't had to touch it this winter. All it took to land deGrom, Heaney, and Odorizzi was Kolby Allard, who in four Rangers seasons failed to establish a clear role on the pitching staff, and the system is so teeming with talent that pitcher Mason Englert, who probably fit somewhere in the No. 15 to No. 25 range among Rangers prospects, was exposed to last Wednesday's Rule 5 Draft, where he was taken by Detroit.
But that might be easier said than done if the New York Post's Jon Heyman is to be believed:
Perhaps Monday's three-way blockbuster involving A's catcher Sean Murphy loosens up the market up a bit. But this lines up with a leaguewide trend from the last few years. Teams are more guarded trading prospects than ever, understanding that, from a macro view, the most valuable assets in the game are the ones who haven't been in the majors long enough to enter free agency.
Also informing Heyman's tweet could be a reluctance among supposed sellers to trade veterans, whether because teams are hoarding prospects and not making worthwhile offers or because, in the Pirates' case with outfielder Bryan Reynolds, they're just not as interested in trading an impact player as other teams. (That's before getting into what the player himself might like.) Another factor could be the advent of the three-Wild Card system, which opens the door for more teams to be in the playoff hunt and theoretically incentivizes fewer to sell.
So the trade market seems to be frozen. But what if that presents an opportunity for the Rangers: a different market to exploit? What if Texas decides to operate as aggressively on the trade front as it has in free agency?
The Pirates responded to Reynolds's recent trade demand by releasing a statement that basically said they have no interest in granting it. If that's Pittsburgh's veiled effort to generate a trade market that isn't yet there, could Texas step in and be that team that the Pirates are possibly hunting? A month ago, I spitballed a deal that would send righthanders Owen White, Cole Winn, and Emiliano Teodo plus second baseman Justin Foscue to Pittsburgh for Reynolds and 26-year-old starting pitcher Mitch Keller, who, like Reynolds, is still three years from free agency. (At this point, maybe substituting closer David Bednar, who has four years of club control remaining, makes more sense for Texas than Keller.) White would be the toughest one to part with, but with the Rangers beefing up the rotation this winter and adding upside arms such as Jack Leiter, Kumar Rocker, Brock Porter, Mitch Bratt, and Larson Kindreich to the farm system the last two years, I'd be OK moving White in the right deal. (No, I'm not giving up center fielder Evan Carter. Neither is my son, Max, who I think fairly points out that Reynolds is basically the player Carter could be developing into.)
With so many free-agent pitchers finding homes by this point, could the Marlins escalate efforts to shop from their rotation for a lineup boost? They lost 93 games despite having NL Cy Young winner Sandy Alcantara; they need offense. Pablo Lopez is two years from free agency, Trevor Rogers and Jesus Luzardo are each four years out, and Edward Cabrera has a full six years of service remaining. Cabrera is probably almost as untouchable as Alcantara, but the other three? My August proposal was Foscue, Nathaniel Lowe, and righties Zak Kent (a starter) and Marc Church (a reliever) for Lopez and stopgap first baseman Garrett Cooper. A couple weeks ago, I threw the idea of Ezequiel Duran plus Leody Taveras for Rogers against the wall. I'd go there and then some for Luzardo, such as potentially adding shortstop Maximo Acosta or first baseman Blaine Crim.
The Brewers maintain they won't trade aces Corbin Burnes or Brandon Woodruff, and I'd put more stock in that than the Pirates' position on Reynolds. What about mid-rotation guys Eric Lauer (two years) or Freddy Peralta (two years guaranteed plus payroll-friendly club options in 2025 and 2026)? Probably tougher to accomplish than a deal with Miami: White or Leiter would probably need to be in the deal, and I'm not sure Lauer or Peralta is a dependable enough commodity to move one of them. Now, if the Braves are going to shop two years of Max Fried? You'd have to consider it.
The Diamondbacks probably won't move starter Zac Gallen but have a surfeit of young outfielders who could interest Texas, and the non-Corbin Carroll names could be available. Daulton Varsho, athletic enough to play center field while also continuing to catch twice a week, had an eye-opening second half. Alek Thomas has tremendous upside but was overmatched as a rookie in 2022; is he Jo Adell (stay away) or Austin Riley (get him while you can)? Arizona is reportedly seeking big leaguers in return—which likely rules out the idea of getting them to throw in 31-year-old reliever Joe Mantiply—and I doubt a package headed by Dane Dunning and Josh Smith is enough to pry Varsho or Thomas loose. I might check, though.
One more idea: if Young were to get on the phone with his Diamondbacks counterpart Mike Hazen, the conversation would inevitably—and probably at Hazen's prompting—turn to Madison Bumgarner. Arizona made a very bad deal signing MadBum to a five-year, $85 million contract three winters ago. He hasn't had a league-average season since, going a combined 15-29, 4.98 while striking out only seven batters per nine innings. He's due $23 million this coming season and another $14 million in 2024.
But the 33-year-old (I know, I didn't believe it, either) recorded World Series wins for Bochy in 2010, 2012, and 2014. Not vulture wins, either. In his four World Series starts plus a five-inning relief appearance to close out Game 7 in 2014, Bumgarner allowed one run in 36 innings, scattering 14 hits and five walks.
He's not that guy anymore, obviously. Not close. But he's Bochy's guy. And with the recent injury histories that deGrom, Heaney, and Gray bring into 2023, it wouldn't hurt to have another veteran to compete with Odorizzi for the occasionally-skipped fifth slot and generally fortify what's already in place. Bumgarner logged 305 innings in 2021-22. Among Rangers starters, only Perez (310 1/3) pitched more.
If Hazen does bring Bumgarner's name up, let's say Young rejects the first dozen names on Arizona's wish list and considers responding with this: Crim and Brett Martin for Bumgarner, Mantiply, and $20 million. Bumgarner comes to Texas as a two-year, $17 million pitcher and brings with him a badly needed late-inning weapon. Arizona gets the younger southpaw reliever, a future big-league bat that projects at first base (where the club is thin), and, perhaps most importantly, off Bumgarner's deal.
But before pitching the two-for-two, the Rangers test balloon the following, just to see how badly the Diamondbacks want to trim a sizable chunk of Bumgarner's contract: Dunning, Smith, Martin, and Crim for Thomas, Bumgarner, Mantiply, and $20 million. If that's not enough for Hazen to move Thomas, go back to the original two-for-two. Suddenly the winter shopping list is down to an outfielder and a right-handed reliever to close (along with re-signing lefty reliever Matt Moore).
Not all these deals will work. Some will be outside the Rangers' comfort level. Others won't be enticing enough for the other team. But given where the Rangers are—and where they've proven their mindset is—it's possible that just by continuing on their aggressive path and dangling real prospects, they might work themselves into a position to get a yes somewhere because other buying teams either will not or cannot do the same.
The Rangers set the tone for what's been a recession-proof offseason with their pocketbook. If they can channel that same initiative into the trade market, they may just ease some league-wide gridlock—and make their roster even better along the way.
Get the ItList Newsletter
Be the first to know about Dallas' best events, contests, giveaways, and happenings each month.
Author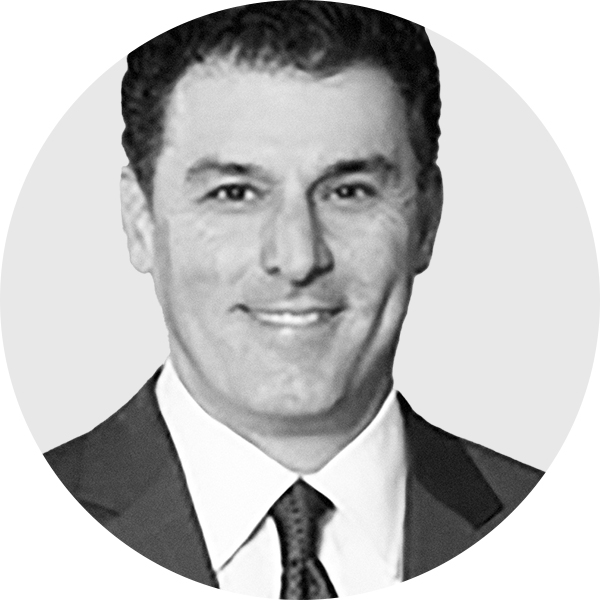 Jamey Newberg covers the Rangers for StrongSide. He has lived in Dallas his entire life, with the exception of a…