The master pitching plan, at least on the development side, appears to be taking shape for the Rangers. Three pitchers selected out of high school in the 2018 draft–Cole Winn, Owen White, and Mason Englert–have put themselves in the nearly immediate picture. Had they gone to TCU, South Carolina, and Texas A&M, which were their intended college destinations, respectively, they would have been back in the draft in 2021, when the Rangers had the second overall pick and nabbed Vanderbilt's Jack Leiter. All four were born within eight months of each other.
A year after picking Leiter, Texas not only landed the first pitcher in the draft, his college teammate Kumar Rocker (born the same month as Winn and Englert), but also the high school pitcher many considered the best prep arm in the draft, Brock Porter.
Mix in Cody Bradford and Zak Kent (2019), Tekoah Roby (2020), and Mitch Bratt and Larson Kindreich (2021), not to mention trade pickups such as Dane Dunning, Glenn Otto, and Dane Acker. Don't forget about 2016 first-rounder Cole Ragans, who made a phoenix-like emergence from baseball's ashes, either. Add them all up, and it would pass muster to suggest the Rangers have cobbled together a stable of pitchers who could ultimately outperform the DVD trio (John Danks-Edinson Volquez-Thomas Diamond) from nearly 20 years ago and the Bobby Witt-Jose Guzman-Edwin Correa threesome from 20 years before that.
It would certainly be a positive for the club's young arms to establish themselves here instead of somewhere else and avoid joining the likes of Danks, Kyle Hendricks, and Jeffrey Springs, not to mention general manager and former Rangers rookie Chris Young, who recorded 64 of his 79 major league wins after Texas traded him.
So with Young publicly commissioned to spend a whole lot more of Ray Davis's money this winter, might as well load it up for Aaron Judge and Brandon Nimmo and present Bruce Bochy's yet-to-be-named pitching coach with Jon Gray, Dunning (recovering from hip surgery), Otto, Ragans, and what's coming behind them to mold, right?
Horrible idea. Not the added offense, of course. A hitter who can slug and reach base like Judge, Nimmo, or Andrew Benintendi would fit nicely in the outfield. Rather, a team determined to contend would be foolish to neglect upgrading its rotation just because there's some promise down the road. Young had it right in August: starting pitching needs to be Texas' offseason priority. 
Find common ground on a three-year deal with Martin Perez, and money-whip Carlos Rodon or Jacob deGrom into a long-term commitment. Keep Clayton Kershaw on speed dial. (Does the Leiter-Rocker-White generation even know what that means?) Hang around for Chris Bassitt, Jameson Taillon, and Zach Eflin, not to mention Kodai Senga, who will join the list of MLB free agents as he seeks to move on from his decorated 11-year career in Japan. The Rangers have proven capable over the last few years of helping good veteran pitchers find a new gear; it worked with Lance Lynn, Mike Minor, Kyle Gibson, and, on his return to Arlington after three fairly pedestrian years away, Perez. It worked with Gray in his healthy months, too. There's plenty of good reason to look for another arm in that mold.
Let's say Texas reups with Perez and signs Rodon and Eflin, all at least through the 2025 season that Gray's contract lasts until. That leaves one spot for Dunning, Otto, and Ragans, and none for Winn, White, Leiter, or Kent to seize by year's end.
Give me that problem. Guess what Framber Valdez and Cristian Javier were before they were postseason rotation monsters for the Astros. They were major-league middle relievers. You want to bet against Bryan Abreu joining them before long?
While we're at it, do you want to bet on a rotation of Rodon-Gray-Perez-Eflin-Ragans making 157 starts like the 2011 group of C.J. Wilson, Colby Lewis, Derek Holland, Matt Harrison, and Alexi Ogando did? Be my guest. Houston got 42 regular-season starts this year out of non-playoff starters Luis Garcia, Jake Odorizzi, and Hunter Brown.
Would it be OK to trade a young pitcher? Of course. Volquez-for-Josh Hamilton would be a good one to replicate. Hans Crouse and more for Spencer Howard and more hasn't worked (for either team), but using some of the Rangers' prospect depth to target more immediate help isn't a bad idea, if handled judiciously. How would we feel about Englert, Bradford, and infielder Davis Wendzel for one year of (and maybe an early extension with) Padres southpaw Blake Snell (which I spitballed in August), particularly before Nov. 18, at which time any of the three prospects not added to the 40-man roster would be exposed to the Rule 5 Draft? Or Kent (also draft-eligible) along with Nathaniel Lowe, second baseman Justin Foscue, and reliever Marc Church to the Marlins for righty Pablo Lopez (not a free agent until after 2024) and stopgap first baseman Garrett Cooper (which I also floated in August, before Lowe went off over the season's final month)? Judicious? Debatable.
Without trades for more cost-contained starters, you conceivably could land Rodon ($28 to 30 million annually?) as well as Perez and Eflin (combined, about the same?) for $55 to 60 million a year, which should leave plenty for an impact bat and a couple of established bullpen pieces. Or you could include, say, White, Winn, Foscue, and flamethrower Emiliano Teodo in a blockbuster deal with the Pirates to bolster both the offense and the rotation, picking up center fielder Bryan Reynolds and righthander Mitch Keller, both exceedingly affordable and under team control through 2025. The GM meetings are going on this week in Las Vegas; it's the time and place where groundwork on deals like that tends to be laid.
If bringing in all that veteran pitching, one way or another, means Leiter is deigned to make 25 starts next year between Frisco and Round Rock, followed by two or three in September for Texas, so be it. If White pushes his way to Arlington before that and gives the Rangers nine interesting starts as Ragans did this year, let's go. If it means Winn's big-league breaking-in period looks like Brock Burke's 2022, nobody should have any problem with that.
And, hey, if we're thinking about sitting tight just to make sure Rocker, Porter, and Bratt aren't blocked in 2025, let's think again, please.
The Rangers' decision to fork out half a billion dollars last winter to sign Corey Seager and Marcus Semien might have seemed premature, but it was a calculated strike to add two major pieces who wouldn't be available again and could provide the club with a pair of everyday pillars to build around. The pitching market could provide a similar opportunity this offseason, and the Rangers believe they are–or at least should be–much closer now to where they want to be.
Repurposing half of the rotation is the best way to give themselves the best shot to be all the way there, and it wouldn't signal a lack of faith or patience in the young pitchers the organization had done well to stockpile the last few years. There are all kinds of ways to build a contending roster with that kind of potential pitching depth. The Rangers should explore every one of those.
Get the ItList Newsletter
Be the first to know about Dallas' best events, contests, giveaways, and happenings each month.
Author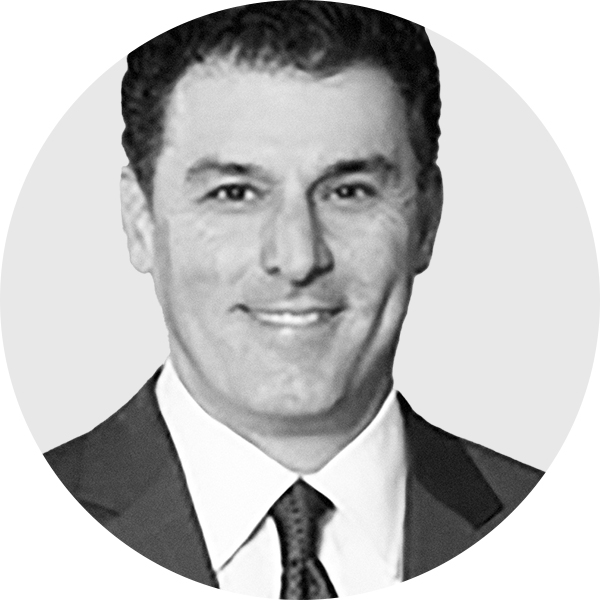 Jamey Newberg covers the Rangers for StrongSide. He has lived in Dallas his entire life, with the exception of a…