From D CEO September
Subscribe
The daughter of Indian immigrants, Sakina Rasheed Foster often felt lost at the onset of her legal career. The majority of her family went into healthcare or engineering, and she struggled to connect with mentors and Asian lawyer networks while in law school. "Growing up, I always thought I was going into the medical field," says Foster, now the Dallas managing partner at Haynes and Boone. "Law wasn't even an option for me until I started exploring different career paths in college."
While an undergrad at Southern Methodist University, Foster took a temp job as an overflow receptionist at a law firm. She flipped through the company's directory and saw that no one looked like her. "I began to question if I would fit in at a law firm," she says. "But it lit a fire under me to figure it out."
That drive propelled her forward, and after graduating from law school at The University of Texas at Austin, Foster began practicing at boutique firm Chamblee Ryan Kershaw and Anderson as a litigation attorney specializing in medical malpractice suits. It was a full-circle moment for her, connecting her passion for law and her family's roots in healthcare, but she soon decided litigation wasn't her strong suit. "The constant knocking heads just wasn't for me," she says.
So, in 2007, Foster became a junior associate at Haynes and Boone to focus on financial transactions. Her first big transaction was helping a major airline purchase a large fleet of engines. "I had absolutely no experience with engine purchases, airlines, or purchase agreements, but I wanted to make myself useful and valuable—and that really became my jumping-off point," she says. Ten years later, she made partner. And at the start of 2023, Foster was named managing partner of the firm's Dallas office.
Haynes and Boone reported a record year in 2022, topping $500 million in revenue for the first time in the firm's 53-year history. "We're only going to continue on that upward trajectory," Foster says. "With the rising interest rates, a lot of people think everything must be so slow for us, but that's not the case. There's a lot of capital out there that's waiting to be deployed, and I think people who are strategic and looking for the right opportunities to deploy that capital are finding those opportunities. It's been able to keep many of our practices busy."
In September, Haynes and Boone will move from Victory Park to a new headquarters in the Harwood District. Its more than 350 Dallas employees will occupy five-and-a-half floors totaling 150,000 square feet in the 27-story Harwood No. 14. About half of the firm's 200-plus attorneys are women. Foster says now is a pivotal time for the firm. "We're doubling down on our expertise when it comes to areas of growth for legal needs, which include private equity, finance restructuring, investment funds, and litigation," she says.
As managing partner, Foster is still all-in on her transactions practice but has taken on a more public-facing role, helping with philanthropic initiatives, community events, and civic engagements. "What drives me—and what is my passion now—is to make sure that Asian lawyers have someone as a mentor," she says. "I want to be any bit of help to a young lawyer who is saying, 'I don't know if the profession is for me' or 'I just don't see how I can rise in the ranks because I don't see people like me.' Finding a way to retain underrepresented lawyers is a huge responsibility. We might not think, individually, that we can make a big difference, but most of us had people who helped us along our career path, so each one of us has the responsibility to help the next generation navigate their career path."
Get the D CEO Newsletter
Stay up to speed on DFW's fast-moving business community with weekly news reports, interviews, and insights.
Author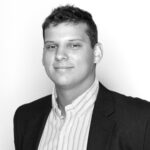 Ben Swanger is the managing editor for D CEO, the business title for D Magazine. Ben manages the Dallas 500, monthly…