Bo's Emmy award-winning drama Succession tracks the lives of media magnate Logan Roy and his four children as they spar over control of the company's future. But it need not be that contentious, says G. Bradford Bulkley, president and founder of Bulkley Capital. He says the key to succession planning is placing the interests of the enterprise above those of any individual or family member.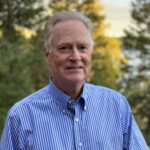 Chasing personal interests can derail even the most vibrant companies. Many private and family-held business owners act as though they're going to live forever, neglecting to properly plan for what a smooth and effective transition will look like when they are ready to move on.
When a key executive exits the business, passes away, or retires, critical questions of ownership and operations need to already be answered. Companies caught flat-footed can prematurely be put into play, and a lack of readiness will be reflected in reduced enterprise value. Not having a clear succession plan can lead to dysfunction and jeopardize the future success of companies that make up the heart of the U.S. economy.
Bulkley offers these four tips:
Commit to a succession plan. A succession plan is a critical directive for a business aimed at benefiting all shareholders. It's a process, not just a document or flow chart. It defines the desired outcome, key benchmarks, and how to achieve those benchmarks. Strategies contemplate management, as well as ownership succession, and consider necessary changes to the company's capital structure.
Involve your board. Succession is probably the most difficult topic to raise with a founder, which makes it an important focus for the (ideally, independent) board of directors. Waiting for a CEO to fall seriously ill or a top executive to leave for a competitor is a recipe for disaster. At that point, overhanging urgency and emotion can hinder effective decision-making.
Communicate. A well-conceived plan must be effectively communicated to a company's key constituents, primarily senior management and shareholders, as well as banks or other lenders, if appropriate. The communication should be documented and ongoing, conducted at the plan's creation and with annual reviews by the board.
Control the timing of events. Managing the timing of events, such as raising capital or selling a business, is often a function of having financial alternatives, which maximizes enterprise value. These alternatives come in the form of readily available capital and the ability to finance, refinance, and re-capitalize. This also provides the luxury of waiting for the best time to exit—when there is a good market with multiple suitors for the business.
---
G. Bradford Bulkley is president and founder of Bulkley Capital, a Dallas firm specializing in middle-market transactions.
Get the D CEO Newsletter
Stay up to speed on DFW's fast-moving business community with weekly news reports, interviews, and insights.