When Reata Pharmaceuticals halted years of research to develop a treatment for chronic kidney disease in early 2023, CEO Warren Huff said it was a devastating moment for the company. But that setback made the Plano company's development of a first-to-market treatment for an inherited degenerative disease that much sweeter.
Reata was founded in 2002 by Huff, a corporate securities lawyer who found his way into pharmaceuticals looking for more meaning in his career. He was recruited to work for a startup biotech company in Boston and eventually took it public—"One of the dumbest things I have ever done," he half-jokes—before moving back to Texas. He got connected to research happening at UT Southwestern, which eventually led to Reata.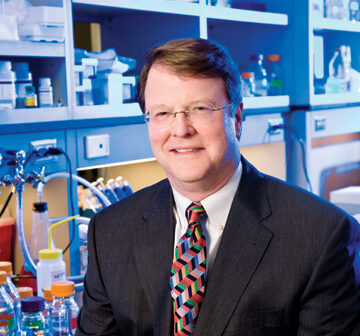 The ups and downs of the pharmaceutical industry are all part of the business, says Huff, Reata's chairman and president, especially when the company is venturing into novel areas of medicine. "We are out tromping into areas no one has explored before," he says. "It gives you the potential to have a very meaningful impact."
After years of research to develop an experimental pill for a rare genetic kidney disease, the FDA rejected the treatment, called bardoxolone methyl, in 2021. This was 11 weeks after the FDA voted against the pill being used to treat Alport Syndrome, a genetic condition that causes kidney disease, loss of hearing, and eye abnormalities and for which there is no cure. In May, Reata announced that it was officially halting the development of the drug.
"It was devastating for us, but we managed through the year," Huff says. "We suffered a big loss."
Many biotech companies fail, but after Blackstone Group invested $350 million, there were high hopes for the treatment. After going public in 2016, Reata raised $505 million from a stock sale in 2019.
The company followed its announcement about bardoxolone methyl by preparing to go to market with a Friedrich's ataxia treatment called Skyclarys, which received FDA approval in March for patients over 16.
Friedrich's ataxia is a rare inherited neuromuscular condition that develops in children and worsens over time. It can cause slurred speech, fatigue, trouble walking, loss of reflexes, hearing loss, vision loss, and more. Huff compared it to ALS. It develops in children and adolescents, leads to wheelchair use by the late teens or 20s, and most people with it die in their 30s. In the U.S., 5,000 people have been diagnosed with the disease. It has no cure.
The approval of Skyclarys represents a significant step forward in the treatment of Friedreich's ataxia, providing physicians with the first disease-specific treatment option approved for patients living with this ultra-rare and progressive disease," says Dr. Susan Perlman, a clinical neurology professor at UCLA.
Skyclarys is the first treatment to show any clinical benefit for these patients, slowing the progression of the disease. After nine years of development, Huff says the team popped some champagne when the FDA approved the drug. 'Very few companies make the transition to commercial enterprise with a truly novel biology with high clinical impact on desperately ill patients," Huff says.
Reata's approval to go to market with Skyclarys meant the drug research company had to become Reata, the commercial pharmaceutical firm. So the company kicked into gear to determine how to commercialize, manufacture, assure the quality, and sell the drug. "We are in heavy execution mode for the launch," Huff says.
To help connect potential patients and their prescribing physicians to Reata's treatments, the company has developed a concierge service called Reach as a patient resource to help providers learn about the medication, provide a care navigator to improve access, connect with a specialty pharmacy, and discuss affordability options.
Reata announced that it would charge $370,000 for Skyclarys, but out-of-pocket costs are expected to be nominal due to insurance and assistance programs. About 500 patients have already signed up to take the drug, Huff says.
One part of this journey that has made it especially rewarding, he adds, has been getting connected with the Friedrich's Ataxia Research Alliance, one of the most organized patient organizations he has ever seen. Huff says it was FARA who approached Reata about developing a treatment for the condition.
"The entire Friedreich's ataxia community including patients, clinicians, scientists, pharmaceutical companies, government agencies, and others, have worked collaboratively for decades to enable therapeutic development for this debilitating disease," says Jen Farmer, CEO at Friedreich's Ataxia Research Alliance. "Today, we celebrate the impact of an engaged patient community, and we are grateful to the FDA and Reata for working together on the approval of Skyclarys, the first therapy approved in the United States for adult and adolescent patients aged 16 years and older with Friedreich's ataxia."
As Reata works on manufacturing and distribution, the company is also focusing on the international market, where it will seek approval from international regulatory bodies.
Huff says that Skyclarys might only be the beginning for this avenue of treatment, as it can improve the function of a cell's mitochondria—a significant factor in fighting other neurological conditions like Alzheimer's, ALS, and Huntingdon's disease. "There are many follow-on developmental opportunities," Huff says. "We are expanding our pipeline with the same science."
Get the D CEO Healthcare Newsletter
Stay informed with a detailed weekly report on DFW's evolving healthcare industry.
Author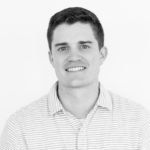 Will is the senior editor for D CEO magazine and the editor of D CEO Healthcare. He's written about healthcare…