D CEO Events
Honorees in this year's program include leaders from AECOM, Dialexa, DZS, and Excellence in Corporate Governance Award winner Larry King.
Commercial Real Estate
Projects include: 3401 & 3501 Olympus Blvd, HQ53, Reata Pharmaceuticals, The Offices Two at Frisco Station, and Victory Commons One.
Awards
North Texas corporate lawyers share insights about moving beyond traditional legal guidance and playing an integral role in shaping business strategy.
Business
Plus prominent attorney Patrick Luff joins Nachawati Law Firm, Talley Riggins Construction Group hires industry veteran to assist with strong industrial demand, and more.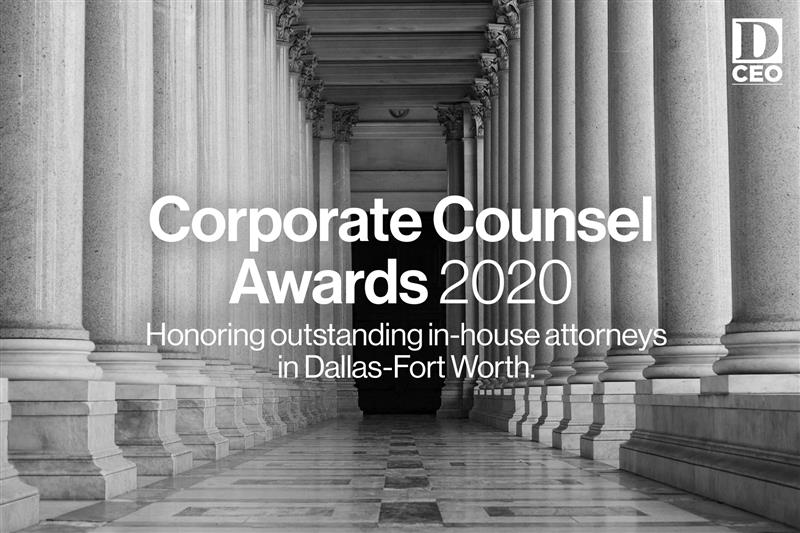 Business
We honor 30 in-house attorneys from AT&T, Hunt Oil, PepsiCo, Ryan, Southwest Airlines, and other leading companies.