Oversupply of parking for office buildings continues to be ineffective in terms of capital expenditure and material waste.
I first wrote about the unrealistic parking ratios expected by the real estate brokerage community in 2018. Brokers continue to operate under the principle of protecting the tenants they represent, and CMBS lenders continue to routinely dictate parking requirements that far exceed the current or future needs of corporate office facilities. Four parking spaces per 1,000 rentable square feet of office space is an outdated standard that has resulted in hundreds of thousands of seldom or never used parking spaces.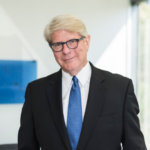 One of the region's most successful developers, Granite Properties, did a formal study at its Granite Park that continues to serve as a relevant metric and clearly identifies the over-parking problem in suburban office buildings. Its study found that 2,600 parking spaces within its mixed-use complex have never been utilized.
BOKA Powell estimates the order of magnitude of investment in those unused spaces equates to just under $40 million—28,000 cubic yards of concrete placed, 144,000 construction person-hours expended, and 819,000 square feet of inflexible, single-purpose concrete structure. Contrarians say that as buildings age, the class of tenants drops a notch or two, resulting in more back of house office uses (i.e., higher-density workspaces), and that is when the higher parking ratio will pay off.
But will it?
Vertically Integrating Podium Parking
It's likely that post-COVID, trends in parking demand will continue as they previously were, indicating an increased reliance upon cars for hire, ride-sharing, and mass transit ridership. Autonomous vehicles will likely become more commonplace within the next decade, and demand for automobile parking will decrease over time.
So, what is the alternative to the single-purpose parking structure?
The solution is to integrate podium parking within high-rise and mid-rise office buildings vertically in its simplest form. Rather than imagine converting parking spaces to office space, imagine building future office core and shell space and utilizing a portion of the building for parking until those parking spaces are no longer needed.
Office buildings and parking structures are fundamentally different occupancy types and construction types. The differences are substantial and include different floor-to-floor heights, differing live loads (surprisingly, office space requires 2.5 times more load-bearing capacity), floor flatness considerations, ventilation, temperature control requirements, fire suppression systems, and exit requirements.
Ironically, many recently constructed garages are clad in materials designed to match the office buildings they support, including glass curtainwall, architectural composite metal panels, and architectural precast concrete. Mechanical ventilation of garages in these instances is commonplace.
The closer the garage matches the quality of the office tower fenestration, the easier to leap future-proofing some or all of the parking floors embedded within the integrated structure.
Ideally, individual floors can be decommissioned as parking floors and recommissioned as an office from the top of the garage downward. Major technical challenges must be overcome, such as connectivity from interim parking levels to external ramps, as shown in the graphic. Central chiller facilities must also be designed to account for future office conversion and require additional chillers, pumps, and fresh air supply. Spare elevator hoistways can provide flexibility to add elevator cabs and machines in conjunction with office floor conversions, or elevator capacity can be oversupplied from inception (if the number of floors being converted does not exceed the capacity of the base building conveyance system).
Cost-Benefit Analysis
In 2020, the initial cost to add a white-box office floor ranged from $160 to $190 per square foot. The cost to build a conventional podium garage level, clad in materials to match the office building (but without an increased floor to floor height or live load increase), varies from $90 to $110 per square foot. Increasing the garage floor-to-floor height and live load capacity will add $20 to $30 per square foot. The initial cost premium to build a future-proof garage level will be $60 to $70 per square foot.
Consequently, consider the benefit of adding several office floors over the next decade, where the conversion cost to add bathrooms, fan rooms, electrical distribution, fiber distribution, and elevators access is less than $60 per square foot, versus the $160 to $190 per square foot (adjusted for inflation) to build additional ground-up office space.
If municipalities truly want to reduce the footprint of conventional, inflexible, and ineffective parking garages, they should consider providing an incentive in the form of tax credits or construction cost subsidies for future-proof garages.
I urge others in the real estate community to join the fight to right-size parking facilities and commit to providing thought leadership and further study to encourage the future-proofing of parking structures and minimizes the negative long-term effects created by overbuilding parking.
Don Powell is partner and principal-in-charge of BOKA Powell.
Get the D CEO Real Estate Newsletter
Get weekly updates on breaking commercial real estate news and relevant industry reports.