From D CEO September
Subscribe
Dr. Dale Okorodudu never forgot the time he was asked if he was studying to be a drug dealer. Dressed in sweats and a hoodie, he was a college student on a plane to a cousin's wedding in Chicago when an older woman sat beside him. She spent the next two hours criticizing how he dressed and spoke, letting him know he would never amount to anything if he continued down his current path. When he got out his chemistry books to knock out some studying, she asked if he was studying to be a drug dealer.
He says he responded as amicably as possible but "went into his own little world" and counted the seconds until he could get off the plane. He remembers talking to his parents, who immigrated to the U.S. from Nigeria, about the experience. It was a seminal moment for him. "I thought, 'Wow, people look at us and judge us completely on how we look.' I want to do something about that."
What the woman on the plane will never know was that she was sitting next to a future pulmonary and critical care physician who would go on to earn undergraduate and medical degrees from the University of Missouri. She will never know that he'd go on to be a resident at Duke University, earn a fellowship at UT Southwestern, and practice today as a triple-boarded pulmonologist, critical care physician, and internist.
The interaction on the plane was not the first or last time Dr. Dale (as he is known) experienced overt racism, and he persevered to become an excellent physician, a worthy goal for most people. But securing his own future was never going to be enough. Dr. Dale has spent more than a decade advocating for diversifying medicine, authoring several books, and founding numerous organizations to get more people who look like him in medicine.
To that end, Dr. Dale is featured in, and executive-produced, a documentary called, Black Men in White Coats, released in 2021 to create awareness about the lack of diversity in medicine. The documentary shares stark truths that reveal the depth of the issue. More Black men were applying to medical school in 1978 than in 2014, and today just four percent of physicians are Black, although 13 percent of the country is Black. A 2021 study found that the number of Black students applying to medical school had stagnated in the previous decade. There are several medical schools in the country without any Black men in their classrooms and lecture halls, meaning the discussions and educational experiences of those training to be doctors is missing a key demographic—and all the life experience that comes with being Black in America.
In the documentary, dramatic music plays over a message that hits home in Dallas: "We need more Black men in white coats because we need to save the lives of more Black men." The statistics support the assertion in the film. The life expectancy range in Dallas ZIP codes shines a light on the disparity. Locallly, the average ranges from more than 90 years in some areas of Dallas to 67.6 years in ZIP code 75215, which is 67 percent Black.
A Black doctor treating Black patients has numerous advantages. It increases the trust between the long-marginalized Black communities and the healthcare system. It provides a model for young Black patients about a career option that hadn't been on their radar—which is one of Dr. Dale's major focuses. Communication style, shared experiences, and community involvement are other ways Black doctors can achieve better outcomes with Black patients.
And now data is proving what many have been anecdotally saying for years. An April 2023 study published in JAMA Network Open found that every 10 percent increase in Black primary care physicians in a county increased life expectancy by one month for Black patients. More Black physicians in a region also reduce the gap between life expectancy for White and Black Americans, which currently sits at six years nationwide. Armed with statistics like this and others, Dr. Dale has made it his mission to do all he can to make medicine more diverse.
---
Paving the Way
Dr. Dale's nonprofit provides communal support to those looking to enter the medical field
Before launching Black Men in White Coats, Dr. Dale Okorodudu founded Diverse MedicineInc. in 2011. The nonprofit's goal is to increase ethnic and socioeconomic diversity in the field of medicine. In the decade-plus since being launched, it has organized mentorship opportunities for underrepresented students, hosted clinical case series where high school students meet to solve a medical case, youth summits, and MCAT preparation. Providing support and community for ethnically diverse students is critical to increasing the number of doctors of color in the United States. Dr. Dale has long been moved to have an impact beyond his interactions in the exam room and feels called by both his talents and his faith to give back and help others join him to practice in medicine. "None of this was planned," he says. "If I see a problem and I have a solution for that, I want to be able to realize my gifts of vision and problem-solving."
---
From Physician to Advocate
Dr. Dale grew up outside Houston, one of four children with immigrant parents who told him medicine might be a good option for his future but didn't force him into the field. Whatever he chose, he was likely to be a leader, says his older brother Dr. Daniel Okorodudu, who's also a physician in Dallas and helps run Black Men in White Coats, a brand that shares the name of the documentary. "Even when we were younger, when Dale spoke, we listened," Daniel says. "He follows through on things."
Dr. Dale founded Black Men in White Coats in 2013, long before the JAMA study came out. The problem was one he identified throughout his medical education, where he was often one of the very few Black men in his classes or medical education cohorts. "When I was in biology or chemistry or a pre-medical type of course, I would look around the classroom and see that there are not very many people that look like me," he says.
Racial disparity exists in nearly every professional industry, but becoming a doctor requires an extraordinary ability to navigate several systems before landing a job. First, one must attend a high school that will prepare them for college and stand out enough at that high school to get into premed classes. Next, the student must excel in college, figure out how to navigate and take the MCAT, and pay for and apply to medical schools, which is followed by residency, fellowship, and working in the field. Navigating the path to medicine is exponentially more difficult without the money, connections, and mentors that White children in America are more likely to have.
"Matriculation to medicine is resource-intense," Dr. Dale says. "How do you provide the resources necessary to compete to that point?"
This is where the documentary and his advocacy strategy come in. Since its release in 2021, the movie has been screened at dozens of medical schools nationwide to promote awareness about the need for more Black doctors. The organization also hosts youth summits, which aim to bring together Black physicians, educators, families, and community leaders to inspire kids to pursue medicine and lay the foundation for mentorship and networking.
But even if Black children believe they can be doctors, that won't necessarily increase their MCAT scores or give them more time to beef up their resumes before applying to medical school. And Dr. Dale doesn't want medical schools to let Black students in as charity cases either. A recent Supreme Court ruling will mean that public medical schools can no longer use affirmative action to increase diversity in their student population.
The organization's tact is to speak with the medical school admissions department to help them redefine what they look for in prospective students. Every school wants the best future physicians they can get in their class, but Dr. Dale wants medical schools to rethink which skills, abilities, and life experiences will make for good physicians. "A lot of these individuals are being overlooked, and they are highly meritorious," he says.
A patient likely doesn't care how high their physician's MCAT score was, but rather how hard they will work to solve their case, Dr. Dale explains. Is the physician resourceful enough to find the answer? Will they stop at nothing to achieve that goal? "That's not defined by GPA," he says. "That's defined by what you have overcome in life to get what you want. Those skills are going to make your healthcare solution better; they are going to make your city better; they are going to make the country better."
Daniel took notice of what he calls his brother's superpowers at an early age. "He is very charismatic and has a way of galvanizing people," says Dale's brother Daniel. "He could do a lot of evil with his talents, but he truly cares about people."
Dr. Dale is known both for his rapport with patients and his clinical acumen at UT Southwestern and the North Texas V.A. hospital—he divides his time between the two—and becoming a respected doctor a priority before expanding his influence. "He is a phenomenal physician, and he has this presidential demeanor," says Dr. Carlos Girod, the associate vice president for Parkland health affairs at UT Southwestern. Girod trained Dr. Dale as a fellow and says he looks up to him even though he is his senior by several years. "When he speaks, he commands the room with humble confidence."
A Wave of Change
Black Men in White Coats has been operating during a time of progress, but the system is still years from true equity. According to the American Association of Medical Colleges, the number of first-year medical Black male students increased by an impressive 20.8 percent in 2021. Black students of both genders comprised 11.3 percent of matriculants, up from 9.5 percent in 2020. In 2022, the first-year Black male demographic increased by another 5 percent in the nation's medical schools.
The statistics surrounding Black men in medicine are becoming more promising, but difficulties in patient outcomes and trust in the system remain. Dr. Dale faces these challenges every day in his time seeing patients. Black Americans have lived through experimentation on enslaved people, forced sterilization of Black women, and the infamous Tuskegee syphilis study, where hundreds of Black men were denied treatment for decades to allow doctors to track the disease's progress.
Black maternal mortality studies and others show that Black patients are underrated for the pain they are experiencing and have caused rifts between the Black community and the healthcare system. A 2020 Kaiser Family Foundation survey found that seven in 10 Black Americans say the healthcare system has mistreated them, and 55 percent say they don't trust it. 
Overcoming generations of neglect and mistrust is a challenge Dr. Dale faces every day and one he believes can be improved by diversifying the workforce. He remembers one interaction with a Black patient who needed a procedure that the patient didn't want to undergo. The patient did not believe the caregivers had his best interest in mind and was sure he was a guinea pig and that the doctors were going to kill him. Dr. Dale took the time to speak with the man, reassuring him that he understood the history and his concerns but that no one there was trying to kill him. "I was able to bridge that gap of misunderstanding based on the years of medical atrocities that have happened in the United States," he says. "I'm here. I'm your advocate. We're going to make sure that doesn't happen."
Moments like that, Dr. Dale says, demonstrate the power of Black Men in White Coats.
Medical Influencer
Outreach efforts include a podcast and a dozen books.
Dr. Dale Okorodudu is writing a book about why the medical community needs more diversity and its impact on health outcomes. With a population that is only growing more diverse, he wants to ensure that underrepresented populations can be treated by a physician who looks like and has similar life experience as they do. That book will be his 12th. Another work is Black Men in White Coats: 100 Rules for Success!, in which he outlines his lessons learned as well as the eponymous podcast about how to overcome difficult circumstances on the way to being successful. Dr. Dale is a father of three and writes a juvenile fiction series meant to help parents introduce the idea of becoming physicians called Doc 2 Doc. "The way Dale views life is not something to hold on to, but to pour into the people around him," says Dr. Dale's brother Daniel. "There are not enough hours in the day; I simply do not know how he accomplishes everything."
Get the D CEO Newsletter
Stay up to speed on DFW's fast-moving business community with weekly news reports, interviews, and insights.
Author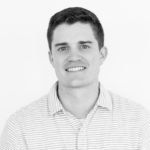 Will is the senior editor for D CEO magazine and the editor of D CEO Healthcare. He's written about healthcare…