Texas Women's Foundation has announced its 35th annual luncheon will be virtual. Led by business and community leaders Bonnie Clinton and Cynt Marshall, the event will feature activist and award-winning actress America Ferrera.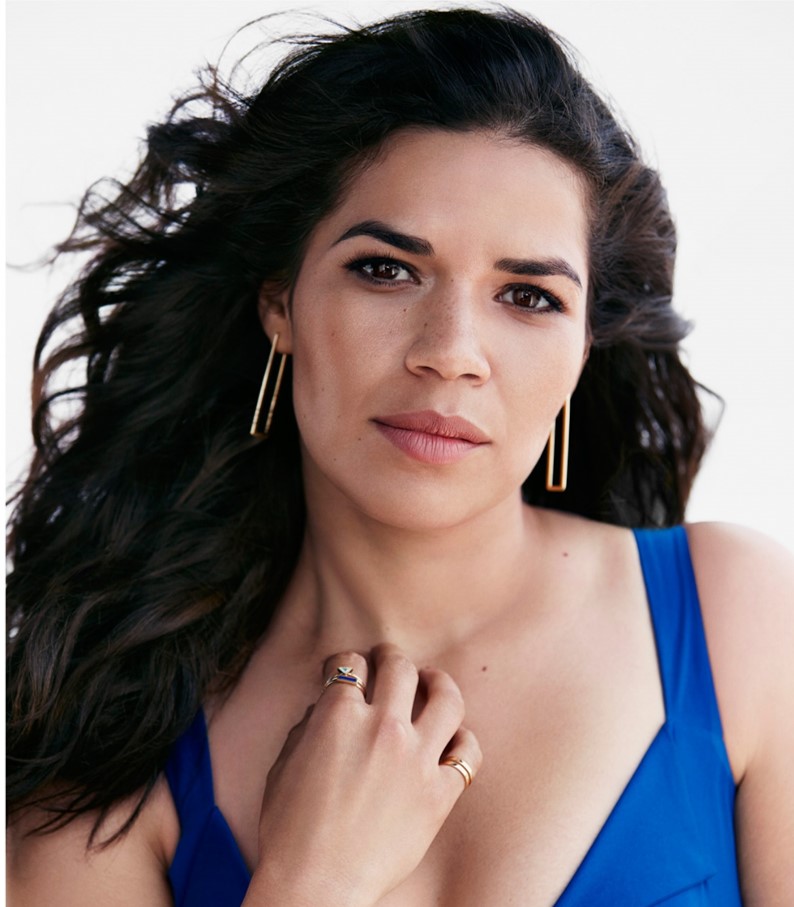 Best known for her role as "Betty Suarez" on ABC's hit comedy, Ugly Betty, Ferrera has gone on to produce Netflix Latinx dramedy Gentefied, released her first book American Like Me, and worked alongside other powerful Hollywood women to establish the TIME'S UP movement to address the systemic inequality and injustice.
"We are thrilled to assemble this 'dream team'— our keynote speaker, America Ferrera, who is passionate about strength in diversity and the importance of creating opportunities for everyone to participate fully in our society and economy, and our co-chairs, Bonnie Clinton (vice president and chief procurement officer for Toyota North America) and Cynt Marshall (Dallas Mavericks CEO), who share the same passion and make it a reality through their exemplary leadership," said Roslyn Dawson Thompson, Texas Women's Foundation president and chief executive officer.
Others participating in the virtual event include A. Shonn Brown, Texas Women's Foundation board chair and Kimberly-Clark vice president and deputy general counsel, and Laysha Ward, Target executive vice president and chief external engagement officer. Target is the keynote speaker sponsor.
"We're inviting old friends and new friends from across the state to take their places at our virtual table for exceptional conversation and connection," Dawson Thompson said. "For 35 years, we've empowered Texas women and girls to build strong and inclusive communities, and that work is more important today than ever before. We look forward to welcoming everyone to be a part of this work and the vision that we share—Texas for all." 
Tickets are $35 and available online at txwfluncheon.org.
Like Texas Women's Foundation, several other nonprofits are going virtual with their fall galas and luncheons. Below are the latest to reveal plans for virtual fundraisers.
The New Friends New Life luncheon will virtually host its annual luncheon Sept. 18. The luncheon will focus on criminal justice reform as it relates to victims of sex-trafficking. Survivor and advocate Cyntoia Brown-Long will speak at the event.
Brown-Long was arrested when she was 16-years-old after killing a man who solicited her for sex. She served 15 years before receiving a commuted sentence by Tennessee Governor Bill Haslam.  The author of Free Cyntoia: My Search for Redemption in the American Prison System and the subject of a documentary about her life, Brown-Long is passionate about shining a light on the injustices faced by women and children in American prisons.
The nonprofit has also announced its 2020 ProtectHER Award Recipients: Natalie Nanasi, director of the Judge Elmo B. Hunter Legal Center for Victims of Crimes Against Women and assistant professor of law, Southern Methodist University, and Brittany K. Barnett, author, entrepreneur, and attorney committed to pro bono work and reform of the criminal justice system. The award recipients will be honored at the luncheon.
NFNL Board of Directors Members Jane A. Rose and Jessica Turner Waugh are co-chairing the event, and community advocates Elizabeth and Eric Gambrell will serve as honorary chairs.
Underwriting sponsorship opportunities begin at $2,500, and individual tickets are available for $100 each at www.newfriendsnewlife.org/luncheon.
In these unprecedented times, the Chi Omega Christmas Market will move to a new virtual format this year to continue supporting the nonprofits whose work has not ceased during this time, and also help the small business merchants that heavily rely on the Christmas Market season.
The new, virtual Market will allow shoppers the ability to participate in the longstanding, 43-year tradition from the safety of their own homes, shopping from a curated gift guide. The "12 Days of Chi Omega Christmas Virtual Market" is scheduled to take place Nov. 10-21.
The event is co-chaired by mother-daughter team Jana Beth Eidson, Taylor Eidson Wood, and Savannah Eidson Near. To receive the 2020 Chi Omega Christmas Virtual Market gift guide, visit www.chiomegaxmas.org and complete the "Contact Us" form.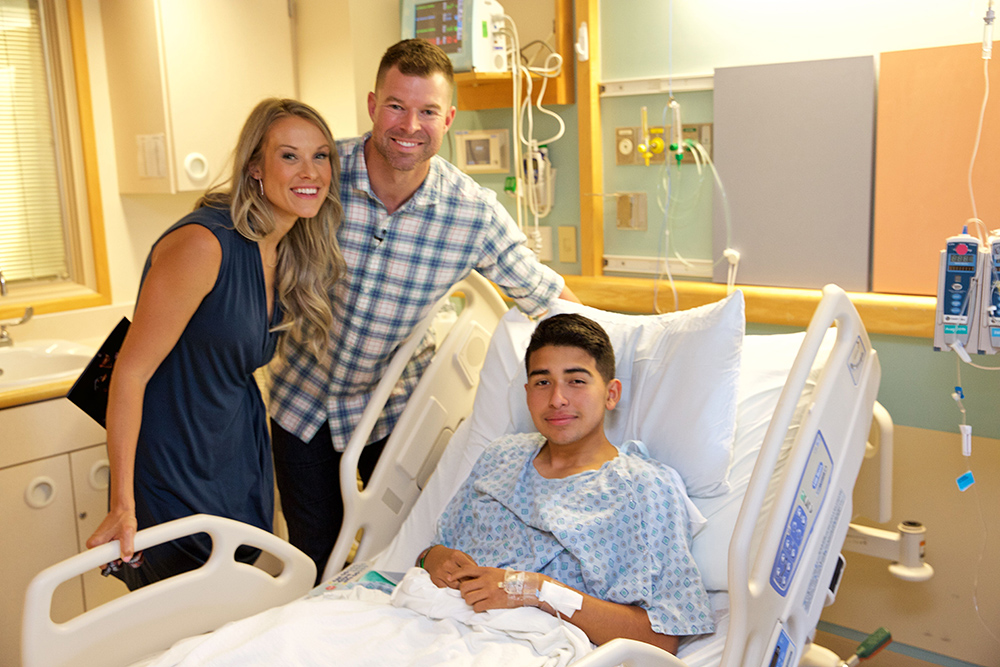 The Kluber Family Foundation, established by Amanda and Corey Kluber, has set the date for the inaugural 2020 Curveball for a Cause Celebrity Gala and is giving participants the ability to participate in person or virtually. The event will take place on Sept. 13 at the Live! by Lowe's hotel next to Globe Life Field in Arlington. Proceeds from Curveball for a Cause will support the Kluber Family Foundation's community outreach programs: Kluber's Kids and Kluber's Korner.
Guests attending will enjoy a cocktail reception, multi-course seated dinner, and live entertainment. Texas Rangers pitcher Corey Kluber and several of his teammates will make virtual appearances. All social distancing guidelines will be followed at Live! by Lowe's, including contactless check-in with volunteers and vendors required to wear masks.
Single tickets to the gala are available at $400 each, but just $250 for the at-home event. For more information and tickets, visit www.coreykluber.org.
KidneyTexas has transformed its annual Runway Report  Luncheon and Fashion Show into a virtual and intimate gathering. Underwriters and sponsors at certain levels will host a private event in their home with friends, while floral centerpieces will be delivered to the homes along with a fully catered lunch. The fashion show—sponsored by Tootsies—will be streamed online. Individual tickets begin at $350 and are available online at www.kidneytexas.org. Camp Reynal of the National Kidney Foundation, Texas Health Resources Foundation, and Methodist Health System Foundation are the 2020 beneficiaries.
Get the D CEO Newsletter
Stay up to speed on DFW's fast-moving business community with weekly news reports, interviews, and insights.