So you like coffee? That's cool. I think we can be friends. Maybe let's meet at the new coffee transplant from Austin, Houndstooth Coffee. Are you interested? Am I coming on too strong? What if we video chatted first and then I could send you a letter outlining my most inspiring life challenge with a drawing of my favorite sunset. Well, if you're not into friendship and you want to crush my heart, I guess you could just go over there yourself and try it out.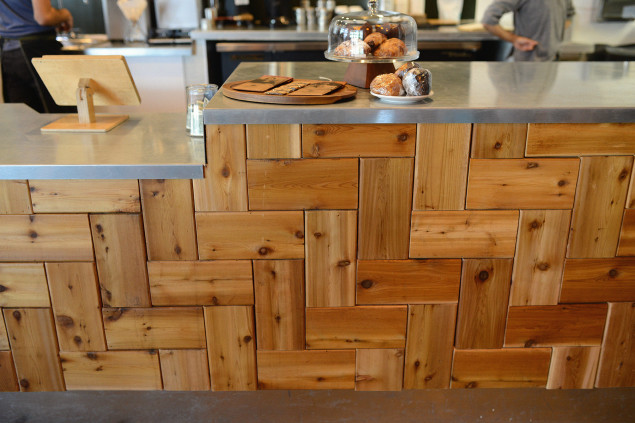 The place
Houndstooth is a coffee shop that builds upon the idea of its namesake. They want to be a part of "your daily rhythm, or pattern." The new space that occupies the old Pearl Cup spot is very sleek. Most of the walls are blank, except for one with the clear black letters stating "the pattern of coffee and people." There are clear-cut, clean wood panels adorning the coffee bar, lots of white, lots of brick and some handsomely sturdy stools. For lighting, they chose to raid the local space station consignment shop and drop in some black orb fixtures with deep yellow bulbs. The two patios face both McMillan and Henderson, and they are spacious. It's a nice spot. It's got lots of patterns. If you're just planning on a quick meet and drink, you may not have issue with the stiff seating. I don't know your style.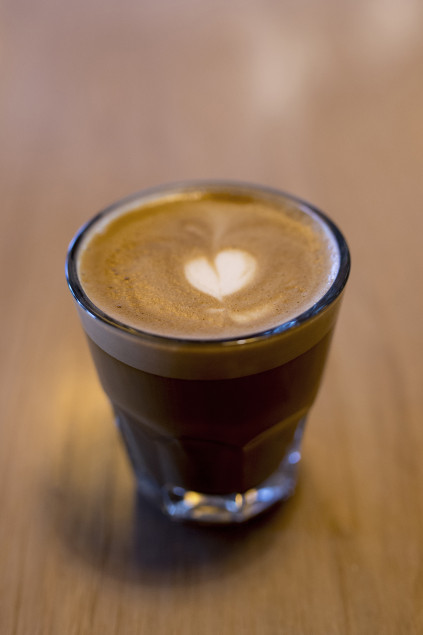 The coffee
The baristas are smooth and calming, outfitted with genuine smiles and hella-skills when preparing the drinks. They're pouring their own roast in house. That would be Tweed for those of you unaware. It's excellent coffee, and in the capable hands of these baristas, down right superb. They also offer Supersonic Coffee from California. The menu is as tight as the drinks are delicious, and they also carry Rush Patisserie pastries to balance your caffeine buzz.
So what
If you're looking for a fine cup of joe, there are plenty of places to do that around town. Houndstooth is preparing some excellent cups though, and they are uniquely positioned to monopolize a very youthful neighborhood as well as those commuting to downtown from the east. The place was very busy while only in their first week, and the acoustics can be a little troubling for those looking to find a quiet space to sip and ponder. They do offer wireless internet access and to-go options depending on your need. What else I can tell is that you should order the pour-over. Good luck out there.

Get the SideDish Newsletter
Dallas' hottest dining news, recipes, and reviews served up fresh to your inbox each week.