Now more than ever, commercial real estate professionals are asking themselves, "how do I find the next opportunity?" – especially since the current conditions of some of the major urban markets in the U.S. remain quite favorable for new development. Despite some recent turbulence in the market, land sites for new construction in desirable submarkets are few and far between, which presents the options for developers to either pay a premium for an obviously prime location or look into new areas that are more pioneering and generally less-proven.
When approaching a new market or submarket, it can often be daunting as it poses a high risk for your company and stakeholders – but I like to think of it as channeling my seven-year-old self's dream of being Sherlock Holmes and doing all the research I can in an area. If a company analyzes the right data, that high risk can result in a high reward.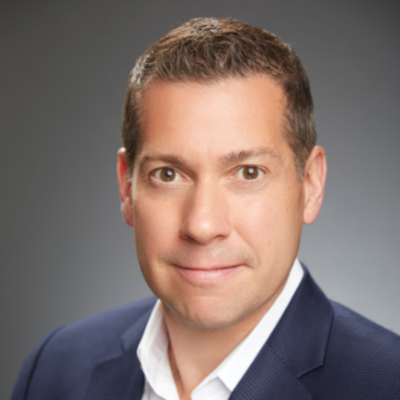 Emerging Market Identification
Due diligence is of the utmost importance when it comes to assessing a potential location for development. Relating to multifamily specifically, I believe the biggest lesson I've learned is how vital it is for a developer to have the ability to see an end product and value of the property – well before even considering moving dirt. There will be challenges that arise at any site in any city, but a seasoned professional will distinguish how a piece of land and its surrounding areas can offer both opportunity and longevity. How do you accomplish this? By becoming the expert in a given geography by looking at the right data and examining individual real estate markets to determine what it is that makes them competitive.
Some of the greatest advice I was ever given was to invest in markets that have built a fiscal and social platform primed for future gain – ideally, markets that have job growth rates that are higher than the national average and with a preponderance of higher-paying jobs, population growth that's several multiples greater than that of the U.S. median (which is now rather anemic nationally) and unemployment rates that are 0.5% – 1% lower than the national average. By doing this, you'll be able to strategically target specific markets and submarkets, which in turn can ensure success for your company, employees, partners, and most importantly, the community.
This research has a quantitative and qualitative approach. Desktop analysis of the area is critical for narrowing down the growth factors that will make a development successful. It's relatively easy to get your head around the key traditional metrics that developers look for: job creation, rising incomes, positive demographic trends, urbanization, and credit growth. But beyond that, there needs to be some actual ground game – have lunch at the local spots, go grocery shopping in the neighborhood, walk around the retail centers and pop into an apartment complex or a single-family open house and chat up the leasing and sales agents. They'll tell you what's happening in a given area and point you in the direction of factors you may not know even existed. By the end of this process, you'll find that you can either imagine your project here or not or have to tweak it to fit into what you've found to be the essence and vibe of the area.
Every Market Has Their Own Set of Needs
Whether developers are simply evaluating a potential area or starting their initial concept development plans, it is vital to pay attention to the community's environment – its residents, employee base, infrastructure, future developments that may be underway, and the impact developing land may have on the environment or area. For example, an obstacle my company faces when working on a site selection is finding the ideal fit in the community that is best suited for all stakeholders versus simply finding available real estate. Just as a large-scale multifamily product takes time and collaboration, I've found that our most successful projects are the ones where we truly dive deep into the desires and needs of our intended target market.
Something that holds just as much weight, if not more, than the physical location is putting high consideration into the concept development and customer experience – by investing in new and creative ways to build an environment that the consumer genuinely wants to spend time in. By doing this, developers are able to bridge the gap between positive impact and financial viability.
For example, after the newest estimates from the U.S. Census Bureau reported that Dallas-Fort Worth experienced the largest population gain of any U.S. metropolitan area in the last year and decade, we noticed Farmers Branch, in particular, has been currently growing at a rate of around 5% annually and its population has increased by nearly 50% since the last census. We'd been invested in that community for over 17 years, so we knew well its safe, family-friendly atmosphere with a highly rated public education system and excellent connectivity to various employment and entertainment districts. So we embarked on a rezoning, and new construction of a multi-phase Class A development totaling over 1000 units that we know will complement the transformation of this affluent inner-ring suburb of Dallas. 
Outside of Dallas, another example is the Southeast sector of Austin, where various pockets of multifamily, single-family rentals, retail, restaurants, and entertainment are beginning to cluster. This area wouldn't have been considered prime multifamily tracts as little as seven or eight years ago, but given the growth within the city and corporate relocations, it's now a very prime market right now for higher-density developments, which is why we're planning to build out two large mixed-use projects there.
It gets trickier when you look to develop outside your home area, but the challenges are more than surmountable. The same top-down data analysis can be used to evaluate markets and has led us to the fast-growing markets of Atlanta, Tampa, Jacksonville, Denver, and metro Seattle. Of course, we're not alone in pursuing these markets, which keeps competition high. When it comes to site and submarket selections outside your home base, it takes repeated and consistent travel and extended ground time to assess the local area. It's especially important to forge relationships with folks in those areas who are knowledgeable and trustworthy, as local experts can be critical in guiding your efforts as you seek to become a local expert as fast as possible. 
Keep Your Eye on the Pulse
From ground-up development to value-add acquisitions, it's all about staying in the information flow – getting engaged and staying engaged in your industry and community is crucial. There's no such thing as too much time with local experts or deep exploration on the ground.
Get the D CEO Real Estate Newsletter
Get weekly updates on breaking commercial real estate news and relevant industry reports.