Send your company's personnel moves to online managing editor Bianca R. Montes at [email protected].
The Perot Museum of Nature and Science elected former Neiman Marcus president and CEO Karen Katz chair during its final board meeting of 2020. Katz succeeds Mac McFarland and will serve a year-long term.
Katz spent nearly 33 years with Neiman Marcus, working her way through various executive posts before serving eight years as president and CEO. During her time as CEO, she led the company through an extended period of growth and digital transformation. Katz retired in 2018 but continues to serve on the boards of Under Armour, Humana, and Casper. She is also chair of a shoe company, StreetTrend.
Named chair-elect of The Perot Museum is David R. Corrigan. The leader of Corrigan Investments has been involved with the museum for decades, previously serving as chair of the development committee. Corrigan also played a key role in the fundraising efforts to build the museum, which opened in 2012.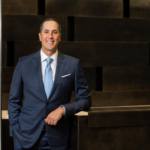 The Beck Group has promoted Ben Bard to the chief operating officer. Previously a regional director at the firm's Atlanta office, he will replace Paul Higgins, who's retiring after 39 years with the firm.
In his new role, Bard will oversee operations and Beck's regional leadership group. He joined the firm 15 years ago as an assistant project manager and worked his way up to the C Suite.
Bard earned a bachelor's degree from Indiana University of Pennsylvania.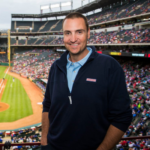 The Texas Rangers have hired former Rangers pitcher Chris Young as executive vice president and general manager of the team. Young, who played with five major league baseball teams, received a multi-year contract to become the Rangers' ninth GM.
He joined the team as vice president in May of 2018 and was promoted to his current role in February of this year. He will continue to serve as senior vice president of on-field operations as well. Young received a bachelor's degree from Princeton University.
Fort Worth-based professional management firm Paslay Management Group has hired James E. Bennett as a principal.
Bennett has more than 40 years of airport leadership experience, serving as CEO of large, small, foreign, and domestic airlines. Projects include the Metropolitan Washington Airports Authority's subway extension to Dulles International Airport, a 20-year growth plan for Sky Harbor International Airport, and a post-redevelopment operations plan for an airport in Abu Dhabi.
The American Heart Association has hired Chris LaTurno to serve as senior vice president of development for its Dallas division. In this role, he will focus on initiatives relating to nutrition security, hypertension management, and ending tobacco use through forging new partnerships and implementing evidence-based strategies.
LaTurno has more than 13 years of experience in commercial and private wealth banking. In 2015, he shifted to the nonprofit sector and served as executive director for JDRF, Triangle Eastern North Carolina Chapter. Most recently, he was executive director for the Fort Worth chapter of JDRF. He received his bachelor's degree from the University of Missouri-Columbia.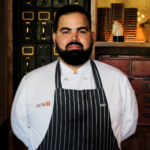 Hai Hospitality has hired James Daversa as chef de cuisine and Rhonda McCullar as executive sous chef of Uchi Dallas and Uchibā.
Daversa's experience includes positions at the Mark, a Jean-Georges Vongerichten restaurant in the New York City hotel, and Catch NYC, where he worked under Top Chef Season 3 winner and executive chef, Hung Huyn. While at Catch, Daversa worked at the brand's New York, Miami, and Los Angeles restaurants, eventually becoming the company's executive sous chef. He left Catch Miami in 2017 to join Uchi as a sous chef.
McCullar was a sixth-grade science teacher prior to attending culinary school. She began her culinary career at Marriott and joined Uchi in 2015.
Daversa studied culinary arts at Monroe College, and McCullar graduated from Le Cordon Bleu Institute of Culinary Arts.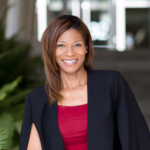 Slalom has hired Iesha Barry to be its first chief inclusion and diversity officer. In this new role, Barry will lead inclusion and diversity efforts to foster a culture where Slalom employees feels valued, safe, and successful. Berry will also lead Slalom's environmental, social, and sustainability efforts.
Berry has more than two decades of experience in diversity and inclusion across various companies and industries including Pfizer, Microsoft, and Prudential Financial. Prior to joining Slalom, she was the senior vice president of market and site human resources at Bank of America. She earned her bachelor's degree from Tougaloo College and her master's degree from the University of Minnesota.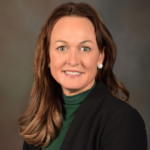 Tammie L. Sibley has joined Scottish Rite for Children as senior vice president and CFO. With more than 26 years of financial experience, she most recently served as vice president of finance and accounting and associate vice chancellor at TCU in Fort Worth.
Sibley's prior experience also includes posts as a senior financial officer at Children's Health in Dallas and Cook Children's in Fort Worth. She received a bachelor's degree from The University of Texas at Arlington.
McGinnis Lochridge law firm has hired Traci M. Clements as a partner in its Dallas office. As a member of the firm's labor and employment practice group, Clements will focus on employee benefits and compliance issues related to the Employee Retirement Income Security Act.
Clements was most recently an attorney with Ferguson Braswell Fraser Kubasta, and has held counsel posts with Hagsan Roach, Securus Technologies, and RG America. She earned her JD from Texas Wesleyan University School of Law and her bachelor's degree from Texas Tech University.
Tara Lancaster and Charles Persons have been promoted to partner in the Dallas office of Sidley Austin. Lancaster is in the firm's tax group and Persons in its restructuring practice group. The two are among 28 lawyers who were elected to partner firm-wide.
Lancaster represents private equity sponsors and corporate clients on federal income tax issues, including mergers and acquisitions, divestitures, joint ventures, debt financings, restructurings, and securities offerings. She received two bachelor's degrees from Suffolk University and her JD from the University of North Carolina.
Persons focuses on debtor and creditor representations in chapter 11 cases, out-of-court reorganizations and refinances, distressed acquisitions, debtor-in-possession financing, and a variety of bankruptcy litigation issues. He received his bachelor's degree from Cornell University and his JD from Indiana University.
Caliber, a Lewisville-based auto service provider, has promoted Mark Sanders to CEO and Dave Goldstein to COO.
Sanders will replace former CEO Steve Grimshaw, who is moving to an executive chairman role at the start of 2021. He has been with Caliber since 1997, when he purchased two shops owned by his late father. He has since racked up more than 33 years of experience in both the back and front of collision shops.
Goldstein will fill Sanders' current role as COO. He began his career in the industry in 1988 as a technician. He worked his way up to serve as senior vice president of operations in Caliber's California operations before leading the teammate services group as chief talent officer. Goldstein graduated from UCLA's Anderson School of Management.
Get the D CEO Newsletter
Stay up to speed on DFW's fast-moving business community with weekly news reports, interviews, and insights.