Personnel Moves
Plus, CBRE welcomes new DFW Advisory Services president and ENTOS Design names new CEO.
Innovation Awards
Meet the changemakers who are disrupting business in Dallas-Fort Worth—and beyond.
Innovation Awards
Winners of The Innovation Awards, presented by D CEO and Dallas Innovates, will be revealed at an exclusive virtual event on Jan. 21.
By Kelsey J. Vanderschoot
Health Systems
Enjoy some of our top coverage, from medical marijuana and healthcare design to the nation's top hospital.
Nonprofits
The 'Be In Good Company' initiative encourages businesses to commit to North Texas communities.
Business
Plus NAI Robert Lynn announces new Capital Markets president, the DEC Network hires director to focus on its Southern Sector Expansion, and more.
Events
The Sept. 17 virtual event will feature top executives and thought leaders who will dive into pressing topics and conversations happening in board rooms across the country.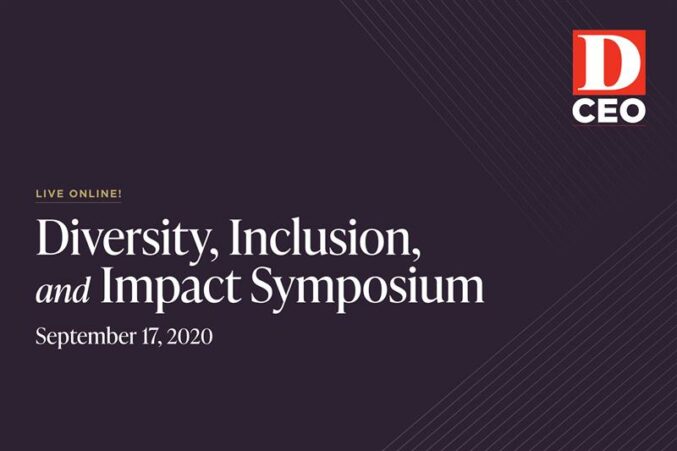 Diversity
The all-day virtual event will feature nearly 20 leading experts who will share their insights, lived experiences, and practical advice.
Business
"It's not just an issue for Black leaders or Black CEOs; White leaders have to care about this," says the Axxess CEO and Dallas Regional Chamber chair.
Business
"Courageous Conversations" event was called to give team personnel and others a chance to speak about their experiences.