Send your company's personnel moves to online managing editor Bianca R. Montes at [email protected].
Founder and CEO of Axxess John Olajide has been elected to the National Association for Home Care and Hospice Board of Directors. His three-year term will begin at the start of 2021. As part of the 15-member board, Olajide will govern and guide the association to improve home care delivery through advocacy and education. Olajide is "excited to join other healthcare leaders who share [his] passion for ensuring the future of care is in the home."
NAHC represents 33,000 home care and hospice organizations, along with the more than 2 million nurses, therapists, and aides they employ in the United States. The NAHC Board of Directors is responsible for governing and guiding the association to improve care delivery at home through advocacy and education. The board consists of 15 directors, including nine elected and six appointed members.
Olajide received his bachelor's degree from The University of Texas at Dallas.
NAI Robert Lynn has hired Tom Salanty to be its capital markets president. Salanty will lead NAI Robert Lynn's capital markets team, which provides investment sales services to industrial, office, and retail property owners.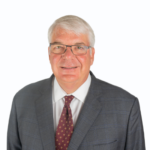 In Salanty's 38 years of experience, he and his team have closed $4 billion worth of transactions for institutional investors, including EB Arrow, C-III, Dunhill Partners, Howard Hughes Corp., JCPenney, Simon Property Group, Site Centers, Weingarten Realty, and multiple private investors.
"Tom is known for his integrity, honesty, and perseverance and leaves no stone unturned," said firm president Mark Miller. "With his transactions spanning more than 43 million square feet, he'll bring a wealth of credibility and knowledge to our growing investment sales business. Tom is looking forward to recruiting additional team members and serving every client's transactional need."
Before joining NAI Robert Lynn, Salanty served as managing director in JLL Capital Markets' Dallas office and as executive director at Cushman & Wakefield for 23 years. He is an Indiana University alumni.
Dale Todd recently became senior director of Stream Realty Partners' industrial development services division at the real estate company's Dallas office. He will be responsible for expanding and developing Stream's East Coast and Chicago markets.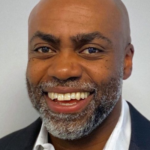 Before joining Stream, Todd spent 13 years at J.P. Morgan Asset Management Global Real Assets as executive director. He focused on investments in industrial, office, and residential assets throughout the country.
Todd received a bachelor's degree from Ohio Wesleyan University and a master's degree from New York University.
Dallas Mayor Eric Johnson has selected Michael D. Pegues and Sabrina Steward to the board of commissioners DHA, Housing Solutions for North Texas.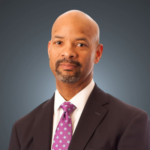 Steward, who lives in DHA's Roseland Estates and is the administrator of missions and outreach at Church of Incarnation in Dallas, will serve as the board's resident liaison. Pegues, a Dallas-based shareholder and vice-chair of the intellectual property litigation at Polsinelli, will help set the board's mission, vision, and strategy.
Pegues has more than 25 years of federal court litigation experience advocating for his clients. His experience and understanding of the importance of affordable housing provide him the "willingness and ability to be a catalyst for positive community change," said president and CEO of DHA, Troy Broussard.
Steward received a bachelor's degree from Texas A&M University in Corpus Christi. Pegues received his bachelor's degree from Southern Methodist University and his JD from Tulane University.
The DEC Network has hired Demetra Brown as its new senior director. This past summer, Brown, who joined the organization, brings more than 10 years of experience in talent management, operations, and strategic relationship cultivation to The DEC Network. In her new role, Brown will focus on DEC's Southern Sector Expansion and The DEC at Redbird in Oak Cliff.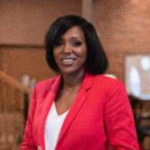 She will also be working on inclusive entrepreneurial and small business support for the South Dallas community. Her goals include providing co-working space, mentorship, events, and programming for startups and small business owners.
Previously, Brown was regional partnerships led at Generation USA and worked in business roles at Regis Corp., JCPenney, and Target. She received her bachelor's and MBA  from Louisiana Tech University.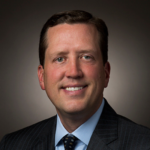 Jason Matthews of Dallas Capital Bank has joined Goodwill Industries of Dallas'  board of directors. With more than 18 years of investment banking experience, Matthews is also a former board member of the Forerunner Mentoring Program. Since September, the executive vice president of commercial and private banking has served on the nonprofit's board.
Matthews received a bachelor's degree from Baylor University.
Christy Thelen Rhea has joined JLL as a senior associate for its office tenant representative team. Rhea specializes in agency leasing, conducting in-depth market research, completing detailed client-specific pitches, and managing transactions. She earned a bachelor's degree from The University of Oklahoma.
JLL also announced it had promoted Brad Carbo as the new lead for JLL's South Central Region Project and Development Services team. In his new role, he will be responsible for leading teams in several states and markets, including Houston, Dallas, Fort Worth, San Antonio, and Kansas City.
As Managing Director and Austin PDS team lead, Carbo successfully tripled the market business's size, leading a team of project managers and coordinators to ensure clients' interests were represented throughout the project delivery process. He has over 15 years of commercial real estate and project development experience, including eight years with JLL. Vice President Sara Lounsberry will take over as the Austin PDS lead.
Dallas-based technology company OneDay has recently promoted Kyle Goodman to Director of Emerging Markets. He'll work to identify, explore, and determine the viability of new markets for the company. Goodman joined OneDay's team in July 2019 as the Director of Business Development, managing OneDay's partnerships, facilitating and planning technical integrations, and identifying new market opportunities.
The Director of Emerging Markets is a new role at OneDay. The company is prioritizing its exploration of new markets, where they seek to apply what they've learned from the senior living industry and the success they've achieved. Goodman hopes to create and provide the resources OneDay needs to scale while impacting other verticals.
He graduated from the University of North Texas with a bachelor's degree in International Relations and a minor in Arabic.
Get the D CEO Newsletter
Stay up to speed on DFW's fast-moving business community with weekly news reports, interviews, and insights.