Send your company's personnel moves to online managing editor Bianca R. Montes at [email protected]
Dallas Federal Reserve Bank
Rob Kaplan, Retiring
Dallas Federal Reserve Bank President and CEO Rob Kaplan will retire effective Oct. 8. He has served roughly six years with the company and was previously the Martin Marshall Professor of management practice and a senior associate dean at Harvard Business School. First Vice President Meredith Black will delay her impending retirement to serve as interim president during Kaplan's transition.
Education: Harvard University (MBA), University of Kansas (B.S)
---
CBRE
Brooke Armstrong, President, Advisory Services for the Dallas-Fort Worth Market
Brooke Armstrong will be an adviser to offices in DFW housing more than 285 local market professionals and Fort Worth, which is home to more than 20 additional employees. In her new role, she will oversee leasing, sales, valuations, debt and structured finance, and property management in North Texas. Armstrong will report to Chris Connelly, who leads CBRE's South Region, and replaces Michael Caffey, who was promoted to regional president of the north region for CBRE last month. Armstrong was previously with JLL.
Education: Oklahoma State University (B.S.)
---
ENTOS Design
Suzanne Brasuell, Chief Executive Officer and Principal
Suzanne Brasuell has been with ENTOS Design, an architectural firm specializing in commercial interiors, for more than 13 years. She was promoted to vice president in 2007 and became a principal of ENTOS Design six years later. As CEO, Brasuell will be responsible for the overall success and growth of the company, including direct oversight of marketing, accounting, and business development.
Education: University of Missouri (B.A.)
---
Scout & Cellar
Chris Porter, Chief Operating Officer
In his new role, Chris Porter will be the architect of a long-term roadmap to foster growth and diversification, improve margins, and drive efficiencies at Dallas-based line label Scout & Cellar. Prior to joining Scout & Cellar, Porter was based in Europe working as a transportation senior executive for Amazon, where he rolled out large scale strategic transportation programs. He also spent several years working with E&J Gallo Winery in California, culminating in a global logistics manager leadership post.
Education: The University of Texas (MBA), University of Washington (B.S.)
---
First Horizon
Key Coker, President
Key Coker will lead the banking team and is responsible for the company's growth and expansion plans for the Dallas and Fort Worth markets. IBERIABANK and First Horizon recently merged and will soon operate as First Horizon in Texas and other U.S. markets. The combination of the two companies creates a full-service, $85-billion regional bank operating in 12 states. Coker has more than 35 years of banking experience, most recently serving as the Dallas CEO of BBVA. Coker has experience in the banking industry within client segments including Corporate, Middle Market, Global, Business Banking, and Wealth.
Education: The University of Texas at Austin (B.A.)
---
Paladin Partners Commercial Real Estate Services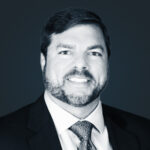 Kipp Collins, Partner
Kipp Collins will serve as a leader in Paladin Partners' industrial division. Collins has spent the last 16 years at Binswanger in Dallas, focusing on industrial site selection, project leasing, and dispositions consulting for some of the largest Fortune 500 companies and institutional investors across the United States. In his new role, Collins will be responsible for business development and client services.
Education: Southern Methodist University (B.S.)
---
Reserve Construction
Tim Storms, President
As president, Tim Storms will guide Reserve's day-to-day operations and pursue the company's growth within its DFW markets. Before Reserve Construction, Storms worked for 24 years at O'Brien Construction.
Education: Texas Tech University (B.S.)
---
Mohr Partners
Jeff Pappas, Managing Director
Jeff Papas returns to Mohr Partners, where he worked for four years in the early 2000s as a national account manager. He will work closely with Stephen Hemphill, managing principal and shareholder, who leads a 10-broker team in Dallas, focused on representing national portfolio accounts and headquarters relocation assignments. He previously held an executive VP post at ESRP.
Education: Hardin Simmons University (BBS)
---
Stream Realty Partners
Clayton Kline, Executive Vice President of Occupier Services
Clayton Kline joins Stream Realty to help expand the firm's occupier services business and overall footprint in the region. A 20-year industry veteran and Dallas native, Kline built his career in New York City, where he provided advisory services to commercial landlords and tenants while building an extensive international real estate network. He was most recently an executive vice president with JLL, where he represented Twitter in its 215,000-square-foot headquarters lease in New York City.
Education: University of San Diego (B.A.)
---
Independent Financial
P. Norman Boone, Jr. Head of Treasury Management
P. Norman Boone, Jr. will be responsible for sales, strategy, and execution for businesses in the corporate, middle market, specialized, mortgage, and business banking segments at Independent Financial. He will also oversee commercial card sales, merchant services, foreign exchange services, treasury sales support, and training. He previously served as executive vice president of treasury and liquidity sales at Texas Capital Bank.
Education: East Carolina University (BBA)
---
Westmount Realty Capital
Cecelia Zimmermann, Investor Marketing Director
Through integrated, multi-channel marketing campaigns, Cecelia Zimmermann joins Westmount to build its investor base with financial planners, wealth managers, and high-net-worth individuals. She will expand private investor relationships, supporting partnerships within Westmount's developing national portfolio. Before joining Westmount, Zimmermann served as marketing and investor relations manager at Dallas-based Zion Oil & Gas.
Education: The University of Texas at Austin (B.S.)
---
Premier Project Management
Robin Bellerby, Senior Vice President of Architecture
Robin Bellerby's duties as senior vice president of architecture at Premier include designing hotels for brands such as Ritz Carlton, Hilton, and Hyatt and helping Premier grow its budding multifamily and student-housing portfolios. Bellerby was previously a principal at Humphreys & Partners Architects.
Education: Northwestern University (M.S.), Texas A&M University (BED)
---
Remington Hotels
Christian Chen, Vice President of Underwriting
With eight years of experience in this field, Christian Chen will oversee the underwriting team at Remington Hotels, working collaboratively with the business development and operations teams to grow internal acquisitions and third-party management opportunities. Chen previously served as senior director of feasibility at Aimbridge Hospitality.
Education: Rice University (MBA), California State Polytechnic University-Pomona (B.S.)
---
The Retail Connection
Charlotte Scott, Accounting Manager of Retail
Charlotte Scott was promoted to accounting manager of retail from senior property accountant at The Retail Connection. Scott joined The Retail Connection in 2017 and has previously worked for industry leaders, including CBRE and Cousins Properties, on retail and class A office buildings portfolios. She worked most recently with the private equity firm Hudson Advisors for seven years.
Education: Jarvis Christian College (B.S.)
---
Munsch Hardt Kopf & Harr
Logan Adcock, Attorney
Logan Adcock focuses his practice on construction law, including construction-related transactions and litigation matters, and is one of 15 attorneys Munsch Hardt Kopf & Harr are hiring across three offices, including their Dallas office. Adcock was previously a counsel at JE Dunn Construction.
Education: Baylor Law School (JD), Baylor University (B.A.)
---
Warwick Melrose-Dallas
Abby Rodriguez, Director of Catering
Dallas' historic Warwick Melrose has welcomed back Abby Rodriguez as director of catering. Rodriguez previously served as associate director of catering for the Warwick Melrose from 2018–2019, overseeing corporate and community events and weddings. Most recently, she was the director of catering and special events at Toyota Music Factory and previously worked in banquets and social catering for the Rosewood Crescent Hotel.
Education: San Diego State University (B.S.)
---
The Adolphus Hotel
Michael Bridges, General Manager
Michael Bridges joins The Adolphus hotel after serving as an area managing director of SIXTY Hotels, where he oversaw the executive team for the SIXTY Beverly Hills location. In his role as general manager of The Adolphus, Bridges will manage day-to-day operations, act as a liaison between the hotel and the Dallas community, and strategize on the hotel's next evolution.
Jin Lee, Executive Chef
Chef Jim Lee brings over 15 years of experience to his role at The Adolphus, most recently serving as the banquet and catering chef at the Terranea Resort in Palos Verdes, California. In this role, Chef Lee oversaw daily operations for catering and banquets and designed seasonal menus based on sustainable ingredients, in-season produce, and local products. At The Adolphus, he will oversee the entire restaurant and bar program, including in-room dining and its restaurant concepts City Hall Bistro, The French Room, and Otto's Coffee and Fine Foods.
Education: University of California at Davis (B.S.)
---
Board of Directors
United Way of Metropolitan Dallas
United Way of Metropolitan Dallas welcomes the following six community leaders and successful business executives to its 2021–2022 Board of Directors and United Way Foundation of Metropolitan Dallas Board. Members will serve three-year terms.
John Olajide, United Way of Metropolitan Dallas Board of Directors member
John Olajide is president and CEO of Axxess, a healthcare technology company that provides software to help home health care organizations run more efficiently and provide quality care. Olajide previously served as board chair of the Dallas Regional Chamber's board of directors and chaired its Innovation Task Force.
Education: The University of Texas at Dallas (B.S.)
Lori Ryerkerk, United Way of Metropolitan Dallas Board of Directors member
Lori Ryerkerk is chairman, CEO and president of Celanese Corporation. Previously, Ryerkerk held executive positions at Shell Downstream, Hess Corporation, and ExxonMobil. Ryerkerk currently serves on the board of Eaton Corporation and previously served on the Axalta Board of Directors
Education: Iowa State University (B.S.)
Jean Savage, United Way of Metropolitan Dallas Board of Directors member
Jean Savage is CEO and president of Trinity Industries and served as a member of the Trinity Industries board of directors before her appointment to CEO in February 2020. Previously, she held executive and leadership roles at Caterpillar and Parker Hannifin Corp. Savage is a former board member with United Way of Tucson and Southern Arizona.
Education: University of Dayton (M.S.), University of Cincinnati (B.S.)
Anne Motsenbocker, United Way Foundation of Metropolitan Dallas Board Member
Anne Motsenbocker served as managing director of middle-market banking and specialized industries at JPMorgan Chase until her retirement in 2021. Motsenbocker serves on the board of directors at Children's Health System of Texas and Akola, including the advisory board of the Dallas County Promise. She served on the United Way of Metropolitan Dallas board of directors from 2012–2020 and as board chair from 2016–2018.
Education: The University of Texas at Austin (BBA)
Pedro Lerma, United Way Foundation of Metropolitan Dallas Board Member
Pedro Lerma is principal and founder of LERMA, where he leads his eponymous full-service creative agency. Before launching LERMA, he led the digital practice within The Richards Group. Lerma joined the United Way of Metropolitan Dallas board of directors in 2012 and served in that capacity for nine years.
Education: Midwestern State University
W. Kelvin Walker, United Way Foundation of Metropolitan Dallas Board Member
W. Kelvin Walker has been CEO of Dallas Citizens Council since 2019. Before that, Walker served as a managing director at RLJ Equity Partners and a managing partner at 21st Century Group. Walker also serves as a YMCA Retirement Fund trustee and on the Dallas Foundation's Investment Committee. He has also previously held a position on the United Way of Metropolitan Dallas Board of Directors.
Education: Northwestern University (MBA), Morehouse College (B.A.)
---
4Word
A faith-based organization focused on mentoring executive-level women welcomes the following four new board members:
Hope Dmuchowski, Board Member
Hope Dmuchowski is the executive vice president, CFO of corporate banking, commercial banking, and corporate groups for Truist Bank. She has 20 years of experience in areas of strategic planning, revenue modeling, expense realization, budgeting, forecasting, financial analysis, accounting, regulatory reporting, and mergers and acquisitions.
Education: Saint Elizabeth University (MBA, B.S.)
Mara McNeill, Board Member
Before her position as president and CEO of Toyota Financial Savings Bank at Toyota Motor North America, Mara McNeill served as general counsel of Toyota Financial Services North America; general counsel auto finance at JPMorgan Chase & Co.; partner at the law firm Honigman Miller Schwartz and Cohn, and senior counsel for the U.S. Department of the Treasury.
Education: Georgetown University (JD), Harvard University (MPP), United States Air Force Academy (B.S.)
Vicky Gunning, Board Member
Vicky Gunning serves as the managing partner of the Dallas office of Locke Lord. Gunning joined 4Word in 2019 and has served as a mentor for the organization.
Education: Southern Methodist University (JD), University of Oklahoma (BBA)
Jody Macedonio, Board Member
Jody Macedonio is the chief financial officer at Chobani. She was previously the chief financial officer of Dean Foods, a Fortune 500 consumer products company with more than $7.5 billion in revenue and 15,000 employees.
Education: The University of Colorado (MBA), Colorado State University (B.S.)
Get the D CEO Newsletter
Stay up to speed on DFW's fast-moving business community with weekly news reports, interviews, and insights.