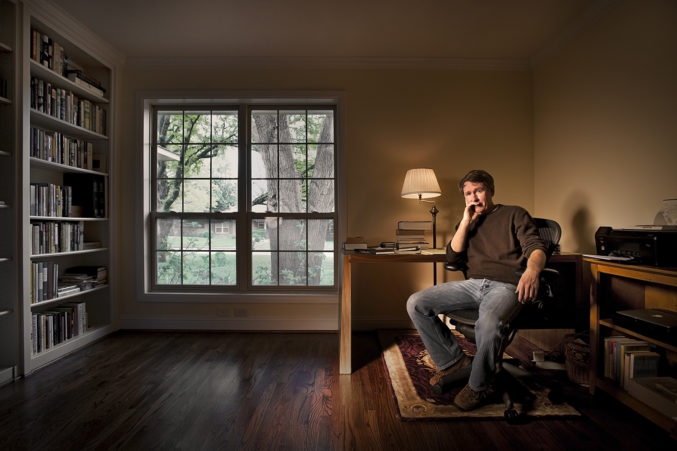 Some Historical Context on Ben Fountain's Disinvitation From the DMA's Arts & Letters Live
Sean Mitchell says it feels a bit like the 1950s around here?
You might recall that in June we broke the news that the Dallas Museum of Art had decided that Ben Fountain's new book, Beautiful Country Burn Again, is too controversial for him to participate in its annual Arts & Letters Live event. I was happy to see that Texas Monthly picked up the ball and ran with it. In a recent Q&A, Ben told the magazine: "I was disappointed, and there's a feeling of, 'Well, that's a little bit gutless of the museum director.' " And now we have some more thoughts on the matter, this time from a friend of Ben's who brings historical context to the matter.
If you know the name Sean Mitchell, it might be because he has written for D Magazine. In fact, for the September issue, he wrote this fine essay about moving back into his childhood home in Farmers Branch and then going on a quest to find out who the heck in the 1950s would try to build a midcentury modern house in Farmers Branch. Well, Sean is a bit bugged by the DMA's decision. On his blog, he compares Ben's disinvitation to the external pressures that the fledging museum faced many years ago. Says Sean:
Freedom prevailed against cant and fear in the art world of Dallas in the 1950s, in what looks now to have been a defining moment for the city, a demonstration of courage and principle that comes to mind as the museum today shows a different side of itself in closing the door to Ben Fountain. In the 1950s the attempted censorship was from outside the museum; this time it's from within. It seems to me that is kind of a big deal.
You should read the whole post.
Quick side note: Sean mentions that he submitted this essay to the DMN for possible inclusion in the paper's Viewpoints section. The paper's reason for rejecting it makes absolutely no sense to me.