After the Federal Reserve's decision in late July to raise the benchmark interest rate once again, multifamily real estate industry players find ourselves facing both challenges and opportunities in this ever-changing economic landscape. Now, the benchmark rate is in the 5.25 percent to 5.5 percent range—roughly the same as the rates immediately before the global financial crisis. Fortunately, the current situation isn't as dire, so my level of optimism for the multifamily sector outweighs pessimism at this point for three reasons: high demand, continued job growth, and the resiliency of the sector.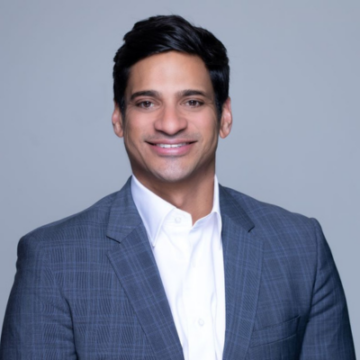 High Demand
First, demand for multifamily living remains high. Interest rate hikes have created challenges for the multifamily sector but have negatively impacted consumers' ability to buy homes, pushing more consumers into multifamily. Younger couples wanting to buy their first homes are finding themselves postponing that purchase until rates start to decline. According to Redfin, July data shows that rising home prices and elevated mortgage rates have pushed the income necessary to buy the typical U.S. starter home up 13 percent over the last year, and the number of new listings for starter homes are down 23 percent—the biggest decline since the start of the pandemic.
Ultimately, the surge in mortgage rates and escalating home prices has compelled many individuals to continue renting. You add to this the trend of people relocating for job opportunities—a trend especially evident in Texas—and this powerful confluence has sparked a heightened demand for apartment living, particularly throughout the nation's Sunbelt region. CoStar data published in July showed Dallas-Fort Worth leading the country in multifamily demand through the first half of 2023, ahead of New York, Houston, Washington DC, and Austin rounding in the top five. Texas's lack of state income tax, lower cost of living, and ample employment opportunities have made it attractive for many to move here, and the state's business friendly strategy doesn't hurt. According to reports by the Texas Standard, at least 139 companies have relocated to Texas since 2020, with 40 percent coming from California.
Continued Job Growth
Secondly, while nationwide job growth seems to be slowing, U.S. employers have added jobs consistently for the past 30 consecutive months. June job gains released by the Bureau of Labor Statistics in July were nearly 100,000 positions below May's numbers of 306,000. Economists see the slight slowdown as a positive relative to managing inflation and avoiding a recession. Through the first half of 2023, the economy has added 1.67 million jobs—the twelfth largest January-to-June total on record, BLS data shows. And in the Lone Star State, the Texas Workforce Commission data released in July revealed Texas continues to lead the nation in job growth. In June, the state's workforce grew to a record number, marking the 28th consecutive month of growth. DFW had the second largest year-over-year increase in the number of jobs across the country since June 2022.
While many were disappointed that the Fed raised the benchmark rate for the eleventh time since March 2022, the labor indicator, especially relative to wage gains, likely played a big role in their decision. There's definitely a "push-pull" balance playing out here: to avoid a recession, we need continued employment stability, but the Fed is trying to reduce inflation and help consumers begin to feel cost-of-living relief. That being said, job growth—especially in Texas—is another reason that demand for multifamily housing remains high.
Multifamily's Resiliency
While Federal Reserve Chair Jerome Powell has not hinted at a pause during the September meeting, there remains a possibility that the Fed will maintain its vigilant approach, closely monitoring economic data and responding accordingly. If the data indicates a sustained downward inflationary trend, a pause could indeed be the likely response; however, if there were to be another rate hike, the invaluable lessons we are learning in commercial real estate, especially in the multifamily sector, will prove beneficial. And unlike other CRE property sectors like office and retail, the multifamily sector boasts significant advantages, particularly the robust demand for multifamily properties in dynamic regions like DFW.
Considering the evolving landscape, leaders should concentrate on key market fundamentals. A selective approach to property pursuits, coupled with prudent cash and expense management, is essential. Additionally, they should strive to identify operational efficiencies wherever possible. These types of proactive measures will not only enhance resilience, but also position them for long-term success.
While higher interest rates do pose challenges, they also bring opportunities for strategic investors to thrive. By staying attuned to market dynamics, adopting flexible investment strategies, and proactively adapting to challenging conditions, leaders can navigate the current economic journey. As multifamily real estate investors, we should approach the current landscape with a cautious yet innovative mindset, positioning ourselves to capitalize on these evolving conditions and secure solid returns in the years to come.
Shakti C'Ganti is the founder and CEO of North Texas-based Ashland Greene, an owner/operator of multifamily real estate.
Get the D CEO Real Estate Newsletter
Get weekly updates on breaking commercial real estate news and relevant industry reports.