Greg Biggs began his real estate career on the development and construction side, building homes and other projects for about three years. He then segued into brokerage and specialized in tenant representation for more than three decades, putting together several corporate headquarters and other office deals across North Texas—including 10 build-to-suit projects.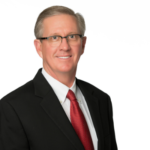 The passion for development never left, and now his career is coming full circle with a new role at one of the most active developers in the region, Cawley Partners. As vice president of development, Biggs will focus on growing Cawley's development platform, securing land sites and build-to-suit and opportunities, or for companies to be a lead tenant in a building. "We have the wherewithal to take a risk on lease-out if it makes sense," Biggs says.
Bill Cawley, CEO of Cawley Partners, said Biggs' experience, relationships, passion, and perspectives made him a perfect fit. His firm has remained active through the pandemic, and he expects the office market to gain traction this summer. "I think once the vaccine rolls out, companies are going to come here to an even greater degree than they have in the past," Cawley says. "People are getting tired of being in environments that aren't pro-business and where they are heavily taxed. I'm a big believer in the DFW market and think we're going to see a turn in mid to late summer."
Biggs says he's grateful for his tenant representation experiences, especially his last seven years at JLL, where he served as managing director. "I developed deep personal relationships with the team there, and I will miss working with them on a day-to-day basis," he says. "But I've also been immediately impressed with the team, culture, and energy at Cawley, and I could not be more excited about the future."
Frisco-based ESRP, which specializes in tenant site selection and advisory services, is entering 2021 with five more professionals on its team.
"In a season of navigating the impacts of COVID-19, ESRP is fortunate to have been busy accommodating the evolving needs of clients," says Sharon Morrison, CEO. "We are proud of our continued strategic growth with the addition of five distinguished team members. Their extensive knowledge and experience will bring great value to our clients and firm."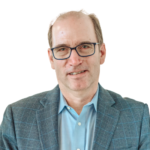 Ron Spencer, executive vice president of supply chain solutions, has 35 years of experience, previously serving as an operating officer with Victrola, Vector Smart Watch, and Bulova and working in global operations for Fossil Group. He'll focus on advising clients on operations, supply chain, network, labor, freight, and real estate solutions.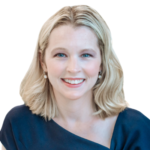 Natalie Snyder Bode, vice president of tenant advisory services, will help drive continued growth on the firm's office and industrial tenant representation teams. During her career at Cushman & Wakefield and Transwestern, she has closed more than 230 transactions with a value of more than $255 million.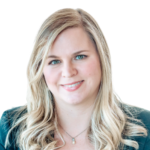 Project Manager Marin Kolb joins ESRP's project and development services team from Jones Commercial Interiors.  With 20 years of experience in architecture and design and 10 years in overseeing interior projects, Kolb will work closely with ESRP's brokerage team and clients to manage project schedules, minimize construction costs and risks, and deliver creative real estate solutions.
Other new hires are Kaleb Wilson, who will work in tenant advisory services, and Jake McMillon, transaction specialist.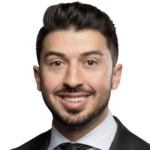 Institutional Property Advisors (IPA), a division of Marcus & Millichap, has hired industrial property investment advisor Adam Abushagur. In 2019, Abushagur was Marcus & Millichap's top-performing industrial investment professional. He joins IPA as a senior managing director.
"The addition of Adam supports one of our primary strategic growth objectives—the expansion of IPA's office and industrial coverage throughout North America," says Alan Pontius, senior vice president and national director of the firm's office and industrial division.
Abushagur began his career with Marcus & Millichap in 2016. He is a member of the Forbes Real Estate Council, the Society of Industrial and Office Realtors, the National Association of Industrial and Office Properties, and the Texas Real Estate Commission.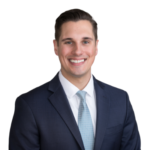 Cushman & Wakefield has hired Zach Bean as a senior associate and Carrie Halbrooks as an associate in its Dallas office. Both come to C&W from Stream Realty Partners.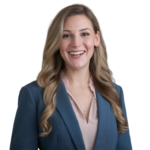 Bean joined Stream in 2019 and rose from analyst to associate during his two years with the company. He earned his bachelor's and master's degrees from Dallas Baptist University.
Halbrooks joined Stream at the start of 2020, working for the real estate services firm for a year as an analyst. She previously interned with JLL and Peloton and holds an associate degree from Tyler Junior College, a bachelor's degree from Midwestern State University, and a master's degree from The University of Texas at Tyler.
Get the D CEO Real Estate Newsletter
Get weekly updates on breaking commercial real estate news and relevant industry reports.