Share your top deals by emailing Real Estate Editor Bianca R. Montes at 

[email protected]

.
Electric Gamebox
, an immersive group adventure experience out of the U.K., is opening its premier U.S. location at Grandscape at

The Colony on Dec. 23. The experience is designed to transport users into an immersive team adventure in the world's smartest room
—a room that uses projection mapping, touch screens, and motion-tracking technology to deliver a mind-blowing, immersive team adventure. 
The unique concept, which includes six immersive adventures, is the brainchild of Tough Mudder founder Will Dean. From the press release:
Guests will be able to play the hottest new arcade-style games, and work together to complete a number of challenges, including a Pacman inspired adventure, mining for rare minerals on Mars or battling ghosts for access to treasure. A funky soundtrack sets the mood as you move through each level, getting more challenging throughout the game.
INDUSTRIAL
Global investment firm 
KKR
purchased Southlink Logistics Center, a 1 million-square-foot Amazon fulfillment at 9155 Southlink Drive in Southern Dallas. Houston-based developers Hines sold the property.
Local developers 
Brian Flaherty of Flaherty Development and Eric Langford of Langford Property Co.
broke ground o a 644,000-square-foot industrial park in Sunnyvale, located at the southeast corner of U.S. Highway 80 and Planters Road. The business center will include two warehouses: 294,320 square feet and 349,440 square feet. The project, which will deliver by fall 2021, was designed by Alliance Architects and will be built by Bob Moore Construction. Paladin Partners is leasing the project.
Champion Partners
has filed a permit to construct Tradepoint 20/45, a 416,000-square-foot warehouse on Cleveland Road in Dallas. According to state filings, construction on the $8.2 million project will begin in April 2021 and complete by January 2022. Pross Design Group is the listed architecture firm. GFF is leading design.
8888 Governers Row
, a 61,406-square-foot industrial property in Dallas, has sold. Adam Abushagur, with Marcus & Millichap, represented both the buyer and seller.
Mentor Texas renewed 39,992 square feet at 555 Airline Drive in Coppell. Blake Kendrick, Jeremy Kelly, and  Sarah Ozanne, with Stream Realty Partners, represented the landlord, Link Industrial Properties. CBRE represented the tenant.
Atico Furniture
has leased 35,088 square-feet at 3505 Garden Brook in Dallas. Larry Robbins, with Capstone Commercial, represented the landlord, Robbins Property Company. Matt Spellman, with TIG Real Estate Services, represented the tenant.
Bradford Commercial Real Estate Services has pushed a four-building industrial portfolio in north Dallas to 100 percent occupancy, signing 24,261 square feet in two new leases and one renewal.
Midpoint Auto Group
has leased 13,119 square feet at 3300 Garden Brook Drive, and JKMG & International Co. Inc., dba Noroo, has taken 4,472 square feet at 3314 Garden Brook Drive. In a long-term renewal, United Fine Arts Services LLC has held to 6,670 square feet in 3109 Garden Brook Drive. Brian Pafford and Susan Singer, closed the triple play for the landlord, Gardenbrook Industrial, shortly before the portfolio changed hands. Pafford and Singer negotiated direct deals with Midpoint Auto Group and United Fine Arts Services. Daniel Lee of Stellar Real Estate LLC represented Noroo, which is opening its first location in Texas.
Old River Resources
purchased a 7,440 square feet industrial building at 1035 & 1100 East Levee Street in Dallas. Hanes Chatham, with Stream Realty Partners, represented the buyer. Bates & Myers Company represented the seller, Mohammad Ashrat.
MULTIFAMILY
A permit has been filed to build 
Lake Highlands Town Center – North
, three-and-four-story apartment buildings at Whistle Stop Place and Jackson Branch Tributary in Dallas. Construction on the $31.5 million project will begin in January 2021 and complete by April 2021.
Hamilton Commercial
has filed a permit to build Bardin Village, a four-story wrap multifamily at 3025 W. Interstate in Grand Prairie. Construction on the $56.8 million project will begin in March 2021 and complete by March 2023. GFF is leading design.
Panteras Developers and Miyama USA
have filed a permit to build a three-story 56-unit complex at 3228 East Rosedale Street in Fort Worth. Construction on the $6.7 million project will begin in January 2021 and complete by January 2022. Studio 97w is leading design.
OFFICE
Harwood International
has filed a permit to construct Harwood No. 14, a 27-story office tower in its district. According to state filings, the new build will include 16 office and amenity space levels, 10 levels of above-ground parking, and retail and restaurant space. Construction on the $60.9 million project is anticipated to begin in February 2021 and complete by October 2023. HDF is leading the design.
DMO Property Holdings
has filed a permit to construct a 180,000-square-foot office warehouse at 4000 Interstate Highway 30 in Grand Prairie. Construction on the $10 million project is expected to begin in January 2021 and complete by Oct. 31, 2021. Mohagen Hansen is the listed design firm.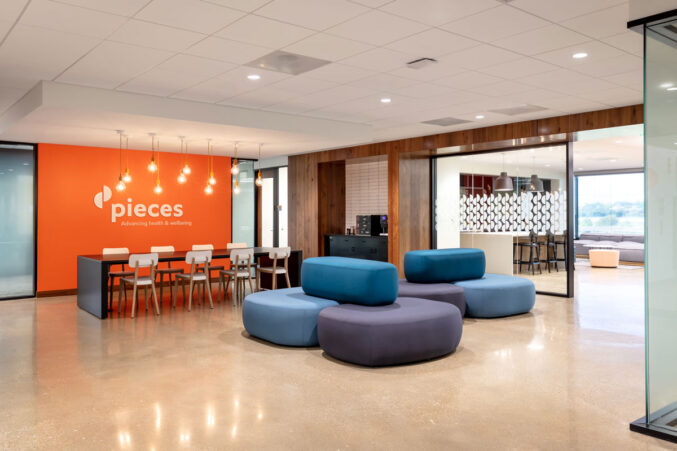 Pieces, Inc
., the healthcare artificial intelligence and technology company, has moved and expanded their headquarters to The Offices at Williams Square in the Las Colinas business park of Irving. The company will occupy a full floor at 5201 N. O'Connor Boulevard. Jeffrey Eiting,  Ryan Buchanan, and John Roper, with CBRE in Dallas, represented Pieces in the lease negotiations. Bill Brokaw and Karch Schreiner of Hillwood Urban represented the landlord, AGRE Williams Square Holdings, LLC. Corgan Architects was selected as the architect to incorporate Pieces' company culture and brand into their new office space.
620 James Dr,
a 6,556-square-foot office building in Richardson, has been sold to Camp Medical Management. With Concept Commercial Realty, Jimmy Pham represented the seller, and Cassie Watts, with CRESA, represented the buyer.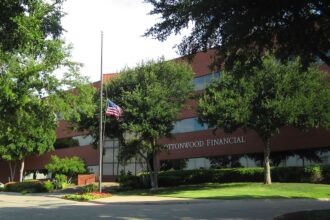 Gateway Plaza
, located at 1901 Gateway Dr. in Irving, has sold. Ron Hebert, with Marcus & Millichap, represented the buyer, NTR Metals.
Reliance Standard Life Insurance Company
renewed 6,129 square feet at Summit at Preston Trails – South in Dallas. Chase Lopez, Rhett Miller, and Zach Bean, with Stream Realty Partners, represented the landlord, STP Preston Trails. Kyle Jett, John Shaunfield, and Patrick Nowlan, with Newmark, represented the tenant.
RETAIL/HOSPITALITY
Hyatt Place,
located in Dallas' MSA (along with two other Texas Hyatt Places), has sold. CBRE's Michael Yu, Rahul Bijlani, and Agrama Mannapperuma, in conjunction with Ten-X Commercial through an online auction process, represented the seller.
Construction on
Princeton Retail Center
, a 10,000-square-foot retail shell building at 816 E. Princeton Drive in Princeton, is expected to complete by the end of the year. Civil Urban Associates Inc designed the $1.2 million project.
Tender Smokehouse
, a family-owned Texas Pit barbeque restaurant, has purchased the former Firehouse 52, a 5,280-square-foot freestanding restaurant building located at 26781 US-380, for its third location. Corbin Tanenbaum and Scott Smith, with Weitzman, handled negotiations for the seller. Jeremy Harris, with J2 Commercial, represented the buyer. Tender Smokehouse, operated by pit-master and owner Dante Ramirez, currently operates locations in Celina and Frisco.
Patrick Jones Gallery
has leased 2,228 square feet at AMLI Design District, 1400 Hi Line Dr. in Dallas. Chris Flesner and Brian Sladek of RESOLUT RE represented the landlord.
DS Pharmacy
has leased 1,000 square feet at Westwood Village Center, 215 Sunset Blvd. in Sherman. Mai Nguyen and Colin Cannon of RESOLUT RE represented the landlord.
Get the D CEO Real Estate Newsletter
Get weekly updates on breaking commercial real estate news and relevant industry reports.