Politics & Government
School vouchers are back in play in the upcoming state legislative session. Is this the session they finally happen?
Education
After nearly 20 years away from Dallas, the journalist is back and ready to get the kids to class.
Local News
The discussion about what books should appear in local school libraries seemed to be omnipresent. But did anyone actually go through the formal process to complain?
Local News
After two years of pandemic teaching and a whole lot of burnout, more teachers than ever are considering leaving the profession. Here's what one survey says might convince them to stay.
Music
Earlier this year, Jay Clipp partnered with Speech Wing Therapy's Courtney Willis to create the first and only DJ and music production school to specialize in teaching students with autism spectrum disorder.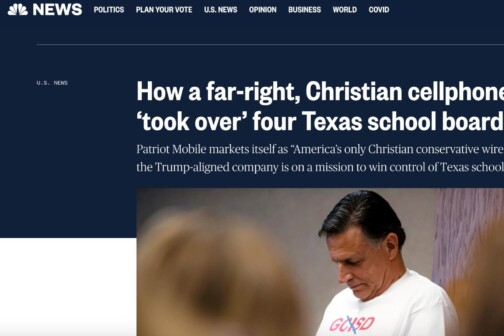 Education
He follows the money in the Grapevine-Colleyville ISD.
Education
Just how the heck did DISD lure its new superintendent away from Austin? Show your work.
Local News
We talked to new Dallas ISD Superintendent Stephanie Elizalde on her first official day on the job. Here's what she had to say about those STAAR scores.
Local News
Hired a scant two years ago and often touted as Michael Hinojosa's successor, Dallas ISD deputy superintendent Susana Cordova is set to depart from the district in August.
Local News
Dallas ISD trustees got a early look at preliminary STAAR scores for this year, and were more than pleasantly surprised at the outcome.