Forvis
Jay Kadi, Partner
Jay Kadi will join Forvis' audit practice and will focus primarily on the technology, telecom and energy sectors. He previously served in various leadership roles at EY over 14 years, culminating in a post as managing director of its audit department, leading teams in technology, oil and gas, and more.
EDUCATION: University of North Texas (MBA, B.S.), Damascus University (B.S.)
---
Cotton Patch Café
Stephanie Callihan, Chief Financial Officer
Stephanie Callihan joined Dallas-based restaurant chain Cotton Patch Café in 2015 and has worked her way through the ranks to the C-Suite. She most recently served as chief administrative officer for the company. Prior to joining Cotton Patch Café, Callihan served as senior financial analyst FP&A for GoDaddy and P.F. Chang's China Bistro.
EDUCATION: University of Arizona (MBA), University of Phoenix (B.S.)
Todd McEvoy, Chief Operations Officer
Todd McEvoy joined Cotton Patch Café in 1997 as assistant manager and has ascended through the company since. He served as a general manager for 16 years, before moving on to director and vice president roles in operations.
EDUCATION: Stephen F. Austin State University (B.S.)
---
GameSquare
Paolo DiPasquale, Chief Strategy Officer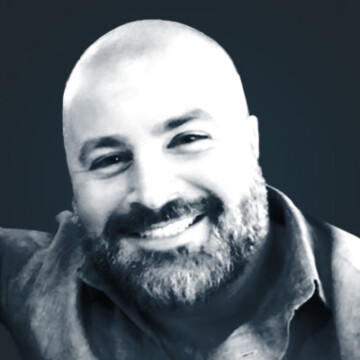 Prior to joining esports company GameSquare, Paolo DiPasquale helped develop and implement the gaming and esports strategy at Canaccord Genuity, where he worked for more than 10 years. GameSquare recently acquired Frisco-based complexity, and has since had a team present in Frisco at The Star, where DiPasquale will be based. The company has said it hopes to eventually move its Toronto-headquarters to Frisco as well.
EDUCATION: Duquesne University (BSA), St. Norbert College (BBA)
Bee Yancey, Head of Partnerships and Brand Experience
Bee Yancey has more than 15 years experience executing partnership marketing initiatives and designing corporate hospitality programs. She has worked with brands including Neiman Marcus, the Jordan Brand, Nike, PepsiCo, Citrix, Topgolf, Hilton Worldwide, and Microsoft. Yancey was previously vice president of partnerships for Complexity Gaming, when it was acquired by GameSquare.
EDUCATION: Texas A&M University (B.A.)
---
TRG
Theo Medeiros, Head of Analytics and Insights
Most recently, Medeiros served as director of analytics and technology for Dominion Harbor Group, and before that, he was manager of analytics and strategy for the Metropolitan Museum of Art. He also founded the iAspire Fellowship Program to train youth in artificial intelligence. In his new role, he will lead the strategy team in turning data into actionable insights. Immediately, he will begin developing a roadmap for growing the analytics and insights team of strategists, analysts, and data managers.
EDUCATION: New York University (M.S.), University of North Carolina, Chapel Hill, Stony Brook University (B.E.)
---
JLL
Kevin Griffiths, Senior Vice President
In his new role, Kevin Griffiths will join the firm's industrial team under Craig Jones. Griffiths will continue to serve users and owners of food and beverage related industrial properties nationally. Since May 2021, Griffiths has brokered and closed 1.2 million square feet of food and beverage-related industrial deals, valued at nearly $200 million. His areas of expertise include tenant representation, agency leasing, and investment sales
EDUCATION: Southern Methodist University (B.A.)
---
Cresa Dallas
Dan Zeltser, Senior Vice President
As senior vice president, Dan Zeltser will advise occupiers and real estate buyers. Zeltser has successfully negotiated leases totaling over 1 million square feet and acquisitions totaling more than 300,000 square feet of real estate. Prior to joining Cresa, he was managing director at CommonDesk. Earlier in his career, he joined one of DC's top office tenant rep teams at Cassidy Turley (now Cushman & Wakefield), where he worked with a variety of high-profile clients.
EDUCATION: Georgetown University (M.A.), University of Maryland (B.A.)
Get the D CEO Newsletter
Stay up to speed on DFW's fast-moving business community with weekly news reports, interviews, and insights.
Author
Kelsey J. Vanderschoot came to Dallas by way of Napa, Los Angeles, and Madrid, Spain. A former teacher, she joined…