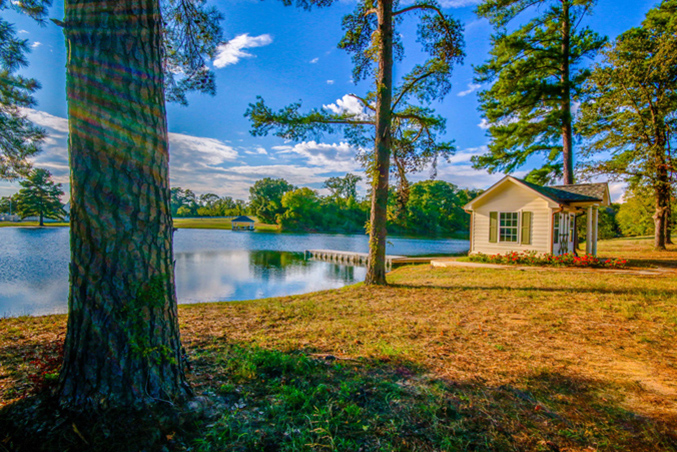 The 10 Most-Read D CEO Real Estate Stories of 2020
From leading through a pandemic to massive Texas ranches, an industrial boom, and more, these reports resonated most with readers.
As we close out a year, it's always interesting to look back at online traffic reports to see which stories gained the most traction with readers. It was especially compelling in 2020, as the North Texas commercial real estate community grappled with a a global pandemic. Some sectors suffered; others flourished. All are poised to continue growing in strength in 2021.
Below is a roundup of the most-read D CEO Real Estate articles of the year. To make sure you don't miss out, sign up for our free weekly e-newsletter here.
No. 1: Five Massive Texas Ranches Hit The Market
After advising clients to hold through the pandemic noise and economical ride to the clearer and calmer days of a fall market, Icon Global unleashed an effort to sell five sprawling Texas ranches. The "call for bids" campaign had been used to sell a host of properties, including the famed W.T. Waggoner Ranch, for a record-selling sale. The diverse portfolio of properties were located across the state, from West Texas to East Texas, and included T Bar W Ranch, which we previously featured in our Home on the Range series.
Click here to read more.
No. 2: Dallas Will Soon Become Home to North America's Largest Living Wall
Ari Rastegar's planned mixed-use residential and retail project on McKinney Avenue drew major attention when we announced the Austin-based developer's intent to build North America's largest living wall on the project. The green structure is part of Rastegar's plans for a 26-story condominium tower in Uptown that aims to change both the look and the air quality of the Dallas skyline. Fun fact: the structure will absorb 1,600 pounds of pollution every year.
Click here to read more.
No. 3: Why Dallas-Fort Worth Will Emerge Stronger Than Ever
When COVID-19 changed the way we were all doing business, editors at D CEO reached out to leaders across the region to find out how they were leading through crisis. Our wildly popular Executive Perspectives series featured high-level leaders across various industries. In real estate, we heard from JLL CEO John Gates, Stream Realty Partners' Chris Jackson, and Gensler's Cindy Simpson, to name a few. Chairman and CEO of Cawley Partners, Bill Cawley, attracted the biggest audience with a post about how the unexpected COVID-19 crisis created opportunities to reassess priorities and strategies.
Click here to read more.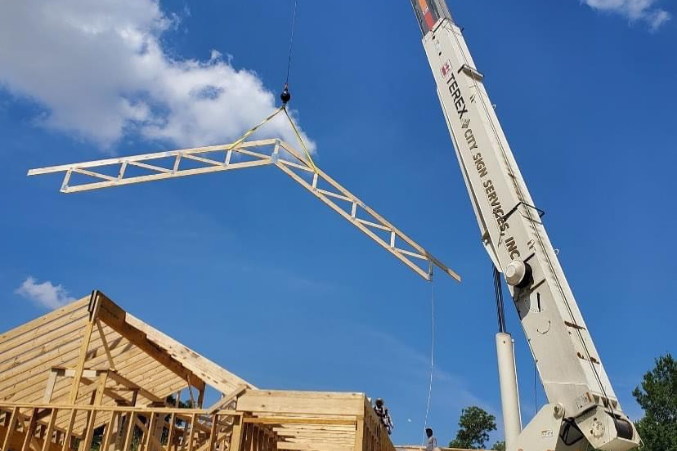 No. 4: Dallas Has a Huge Backlog of Residential Permits, and Contractors Are Fed Up
A mounting backlog of unprocessed building permits is disproportionately impacting small residential contractors who are frustrated with a system they say is riddled with inefficiencies and favoritism. In this first story in an ongoing series, we looked at the crisis and what Dallas City council members were doing to identify solutions. In a follow-up report, we wrote about how the backlog of building permits unveiled a broken system.
Click here to read more.
No. 5: Coronavirus' Effects on Local and National Real Estate Markets
After financial markets declined in March and companies encouraged—or in many cases, mandated—that employees work from home, the commercial real estate industry was taken to a place it had never been. A report by Marcus & Millichap looked at the national repercussions. We talked with Grant Pruitt, co-founder of Dallas-based Whitebox Real Estate, to get his view on the local impact.
Click here to read more.
No. 6: First Look—The Redesign of Downtown Dallas' Carpenter Park
The announcement of a new green space in Dallas' urban core sparked a lot of interest, especially with its potential to bring more development to Deep Ellum, a neighborhood that has recently emerged as an office, residential, and retail hotspot. Economically, parks like the proposed Carpenter Park extension tend to have a lasting impact on their surroundings; just look at Klyde Warren Park.
Click here to read more.
No. 7: Dallas Moves Forward with Carpenter Park Construction
Shortly after we reported on the city's plans to revitalize Carpenter Park in Deep Ellum, plans came to a halt in May when city council members delayed the vote until August. In time, the council went ahead and approved a construction contract the following month for the 5.6-acre green space redevelopment near DART's East Transfer Station, which aims to connect downtown with Deep Ellum and East Dallas.
Click here to read more.
No. 8: Former Pier 1 Imports Distribution Center Changes Hands
When DFW retailer Pier 1 filed for bankruptcy, questions arose about what would happen to its Fort Worth headquarters, distribution site, and retail real estate portfolio. We reported on the resolution of one of the pieces with this August story. (Four months later, Fort Worth announced its intent to acquire Pier 1's former corporate home and use it for a new City Hall.)
Click here to read more.
No. 9: Construction Starts on 1 Million Square Foot Mesquite Industrial Park
A global pandemic caused Dallas-Fort Worth's industrial market to rapidly accelerate in 2020. Even before it hit, the sector was booming. The sale of this 1 million-square-foot industrial park in Mesquite helped set the tone for a record-breaking year. The joint venture between Urban Logistics Realty and a private real estate equity fund advised by Crow Holdings Capital was also expected to generate more than 500 jobs in the city.
Click here to read more.
No. 10: Winners Revealed: D CEO's 2020 Commercial Real Estate Awards
Even after riding a decade-long boom, 2019 was a banner year—one that saw newer submarkets solidified and older ones reinvented. In the end, after much debate and discussion, editors selected winners in 17 categories, from Best New Headquarters to Executive of the Year.
Click here to read more.
Note: Nominations are now open for our 2021 awards program. This year, we've added a new category to recognize commercial real estate professionals under 40. Click here to nominate the region's top projects, transactions, dealmakers, and industry leaders driving activity in 2020.