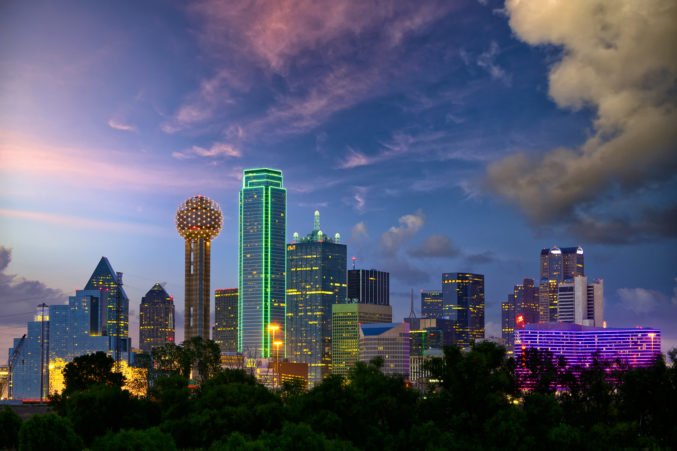 Coronavirus' Effects on Local and National Real Estate Markets
A recent Marcus & Millichap report looks at nationwide shifts in the economy, and Whitebox Real Estate's Grant Pruitt, speaks to local impacts.
After financial markets declined last week and as companies continue to encourage — or in many cases, mandate — that employees work from home, local proceedings across industries are far from business as usual. Employees proceed with concern and uncertainty over how the spread of the virus, and the measures being taken to slow it, will impact, or already have impacted their sector.
A recent report by California-based real estate firm Marcus & Millichap, which also has a Dallas-Fort Worth office, suggests that the window for commercial real estate investor action could change rapidly. Here is what they had to say:
Uncertainty surrounding the expanse and impact of the coronavirus spawned investor uncertainty that sparked the flight to safety. Investor fears, fueled by the limited insights available from leading health organizations as the new virus spread, continue to weigh on the market. As clarity emerges and actions are taken to mitigate the risks from the virus, financial markets will likely begin to stabilize. Past pandemic events such as the swine flu, the bird flu, and SARS also generated short- term market volatility that stabilized within 90-180 days on average. While the trajectory of the coronavirus could certainly be different from past pandemics, pharmaceutical firms have engaged in collaborative efforts to move a vaccine to trials as soon as April, offering the prospect of a resolution.
Though the short term may be challenging to predict, both the report and co-founder of Dallas commercial real estate firm Whitebox Real Estate, Grant Pruitt, suggest optimism is warranted for the long term.
Pruitt predicts continued opportunity in local industrial and office spaces. "I think we are underserved for the [industrial] growth that we're experiencing and going to experience," he says.
Despite nationwide moves toward work-from-home business models, demand for office space, Pruitt feels, will continue as humans crave socialization and collaboration opportunities. "People want to have a place to go. They want to have a place to interact with people," he says.
Pruitt and Whitebox, like many companies, understand, however, that for many clients, immediate concerns for health and safety are more pressing: Whitebox is the first real estate firm locally to offer no-contact real estate services. "We are small enough to be nimble and adapt and react to what our clients are looking for," Pruitt says.
Using video conferencing platforms such as Zoom and other digital tools, Whitebox will offer clients the option to elect to conduct business digitally no matter where they are at in the leasing process. Digital tours will help clients to view prospective spaces.
For now, Whitebox still has employees working in local offices to conduct in-person business with clients who are willing. Even, Pruitt encourages his clients to opt for no-contact real estate if they feel ill or the digital process would make them feel safer.
He also frequently monitors debt markets. "Loan maturities are a big thing that we are talking about because there are considerable opportunities coming," Pruitt says. "There's a lot of untapped value that people can use to their advantage at lease negotiation, knowing how that debt stack works, regardless of where they are in the building lease process."
Marcus & Millichap's recent report puts debt as "in the 3 percent range depending on the borrower's credit, asset quality, location, etc." — a reassuring number for prospective buyers locally and across the country.
"It's one of the few times where it's not a zero-sum game as far as capital markets are concerned," Pruitt says. "It could be a good time to sell. It could be a good time to buy."
If the bird and swine flu outbreaks are any indications, we should see the financial market steady within three to six months, according to predictions in the report. Any impact, to the contrary, would likely be caused by public policies inciting travel bans or public event cancellations researchers suggest.
Though some companies may delay large industrial projects or transactions, overall, demand for commercial real estate should stabilize and remain mostly unaffected nationwide if Marcus & Millichap researchers are to be proven correct.
Pruitt hopes the same for the local scene. "[The impact of the past few days on the local commercial real estate sector] remains to be seen," says Pruitt. "But one thing that I do know is that the DFW fundamentals are very, very, very good. We have a pro-business environment. We have a low tax environment. We're in the center of the country, and people want to be here."