Features
When you can work from home, why not have a home with a boat dock? Lake houses are becoming full-time residences, as more city dwellers realize they might as well work by the water. Here are some of your options.
Real Estate
Here's a quick look at just how far your money will take you in Dallas.
Good Reads
La Llorona's journey that night began at the Wild Detectives, but she was destined for what the Caddo called the Arkikosa.
Sports
The Plano native skates tonight for a chance to make the Olympics. Whether or not she makes it, she's done things her way.
By Our Favorite Lakes Just a Short Drive from Dallas Brooklee Han
Baseball
The former second-round pick spent three years on the sidelines. Now, he's the hottest prospect in Texas' system—and a name to watch throughout baseball.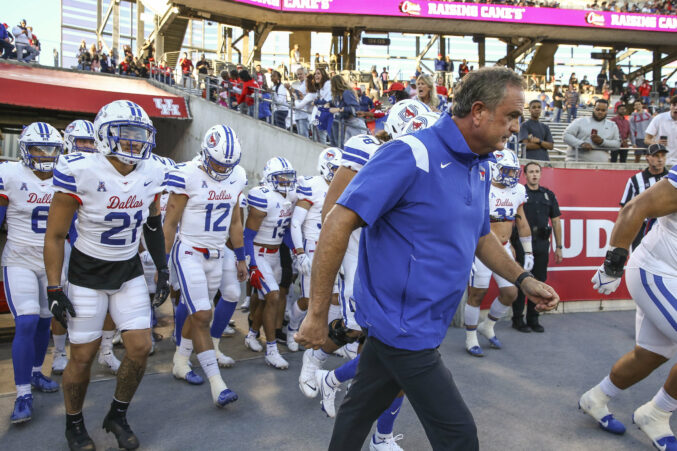 Features
The program is at a crossroads with its head coach. The wrong path could undo years of progress.
Features
Sunday's game between the Cowboys and Chiefs comes with plenty of stakes. None of them transcend how those teams, and their city of origin, shaped the NFL.
Crime
As developer and reality show star Bill Hutchinson faces accusations of sexually assaulting young women, he has lost control of his carefully crafted persona.
Features
Life in the broadcast booth didn't suit him. Despite his record this season, life on the sidelines just might—even when it means doing lunch room duty.
Football
An excerpt from the new book Hail Mary: The Rise and Fall of the National Women's Football League
By Frankie de la Cretaz and Lyndsey D'Arcangelo