RateGain Travel Technologies
Peter Strebel, President for the Americas
The former chairman of Dallas-based Omni Hotels & Resorts will now guide SaaS travel and hospitality company RateGain's American operations. The company is headquartered in India but has an office in Irving. Strebel joined Omni in 2009 as regional vice president of operations and managing director of Omni Berkshire Place then rose to roles including CMO and president. Prior to that, he led Wyndham Resorts as president for four years. Strebel succeeds Chinmai Sharma at RateGain, who led American expansion for the past five years. In his new role, Strebel will work to grow RateGain's American presence as the company hopes to double its revenue in the next three years.
EDUCATION: Hofstra University (BBA)
---
Trinity Consultants
Paul Greywall, Chief Executive Officer
Paul Greywall joined Dallas-based environmental consulting firm Trinity Consultants 29 years ago as a consultant and a member of the executive committee. Under his guidance, Trinity has acquired more than 30 companies and expanded it technical expertise and services provided. He succeeds longtime CEO Jay Hoffmann, who joined Trinity as an environmental consultant in 1986. He later served as COO and was named president and CEO in 2001. Over the course of Hofmann's tenure, Trinity expanded its services, geographic reach and talent base. He reinforced a culture of responsiveness, quality and ambition and placed great importance on ensuring Trinity's people possessed the technical capabilities and expertise to quickly meet and solve complex client problems.
EDUCATION: Duke University (MBA), University of Illinois-Urbana Champaign (M.S.), Wichita State University (B.S.)
---
Versant Capital Management
Royce Ramey, Co-owner and Co-CEO
Phoenix-based wealth management and advisory firm Versant Capital Management has expanded into Dallas after a change in ownership: Dallas executive Royce Ramey has gained majority ownership alongside Versant's Elizabeth Shabaker, who has been with the company for more than 13 years and will serve as co-CEO. Former majority owner Thomas Connelly will continue to serve as Versant's chief investment officer. Before joining Versant, Royce Ramey served as managing director and chief experience officer at Tolleson Wealth Management in Dallas. There, he served as a senior advisor and the primary client contact and coordinator for all private wealth management services.
EDUCATION: Texas Tech University (M.S., BBA)
---
Kessler Collins
Charmaine Voorhees Becken, Shareholder
Charmaine Voorhees Becken was previously a shareholder in the Dallas office of Godwin Bowman, where her practice focused on commercial and business litigation. Voorhees Becken represents plaintiffs and defendants in business and commercial disputes involving banking, employment and other business litigation issues. She has also worked extensively in the areas of family law and estate planning/probate, in addition to having first and second chair trial experience representing individuals and businesses.
EDUCATION: Texas A&M University (JD), Texas Christian University (B.A.)
---
Catalyze Dallas
James Bendle, Partner and CFO
In his expanded role, James Bendle will continue to serve as Catalyze's inaugural CFO. Bendle became CFO in 2021 and has helped grow the first two companies in Catalyze's portfolio, Almaden Genomics and Metro Aerospace. Prior to joining Catalyze, Bendle served as senior vice president of finance for space communications equipment company CesiumAstro. Before that, he was vice president of finance for the investment division of Silicon Valley-based Flex, where he negotiated investment and spinout agreements as the company monetized vast technology capabilities.
EDUCATION: Purdue University (B.S.)
Nick Brown, Principal
In his new role, Nick Brown will work closely with the company's investors and partners to identify the most promising intellectual property for spinout. Brown previously served as director of investor relations at Pickering Energy Partners, creating and maintaining relationships with family and multi-family offices, as well as high net worth investors. Before that, he served as managing director at Cushing Asset Management, where he raised more than $2 billion across funds. He also served four years in the United States Marine Corps and received a Purple Heart during his two tours in Iraq, among other commendations.
EDUCATION: Southern Methodist University (BBA)
William Cervin, Principal
As principal, William Cervin will act as interim CEO for companies that Catalyze spins off as part of its portfolio, which currently includes Alpine Advanced Materials, Almaden Genomics, and Metro Aerospace. Before joining Catalyze, Cervin founded a B2B2C fintech company that facilitated tens of millions in sales for its customers and automated risk underwriting for enterprises. In 2013, he co-authored a patent in computer vision and machine learning then architected a blockchain-based identity sharing and revocation protocol. He has worked for Silicon Valley Bank's Cleantech Practice and Government Relations teams in Palo Alto, California, and also co-founded and launched an international cleantech angel investment forum in Barcelona to help fund European cleantech companies. He has also worked for the White House and Department of Defense in various capacities.
EDUCATION: ESADE Business School (MBA), Texas A&M University (B.S.)
---
Stream Realty Partners
Matt Dornak, Partner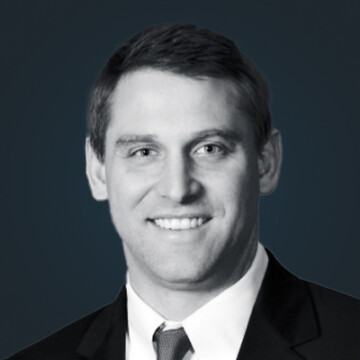 Matt Dornak joined Stream Realty Partners as an analyst in 2011 and has risen to partner over the past 12 years. Most recently, he served as managing director and helped the company's industrial leasing team double in size over the past three years. He has also helped increase the company's Dallas-Fort Worth industrial portfolio by more than 30 million square feet and is credited with building a successful South Dallas industrial leasing team from scratch and establishing relationships with new clients.
EDUCATION: Dartmouth College (B.A.)
---
HighCamp Compliance
Jeremy Vaughan, Partner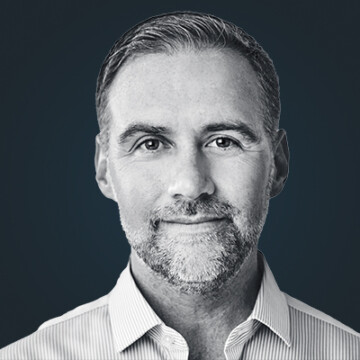 Jeremy Vaughan joins compliance and outsourcing firm HighCamp from from Starwood Property Trust, SEC-registered investment advisor STWD Investment Management, where he served as chief compliance officer. Prior to working with Starwood, Vaughan held several senior leadership roles in compliance, including a post as senior staff accountant for the SEC and working with the SEC's Private Funds Unit., where he led a national examination initiative focused on private equity real estate fund advisors. Vaughan is the first Texas-based employee for HighCamp. The company has offices in New York, Los Angeles, Denver, Dallas, Milwaukee, Delaware, and Bozeman.
EDUCATION: The University of Texas at Dallas (M.S.)
Buckner International
Jennifer Mann, Chief Human Resources Officer
In her new role, Jennifer Mann will lead all human resources efforts for Dallas nonprofit Buckner International, which has more than 1,300 domestic employees across Buckner International, Buckner Children and Family Services, and Buckner Retirement Services. Mann most recently served as vice president, human resources for New York-based Bassett Healthcare Network. There, she led talent acquisition and management, business partnering, and DEI functioning for the company's more than 5,000 employees.
EDUCATION: Indiana University (BSBM)
---
Whitley Penn
John Tittle, Managing Director, Bankruptcy and Restructuring
John Tittle previously served as accounting and finance service/ bankruptcy and restructuring practice leader at consulting and recruiting firm Harris & Dickey. Prior to that, he served as president of financial advisory firm Tittle Advisory Group and CEO of Gasmart, a fuel distributor based in Overland, Kansas. Now, at Whitley Penn, Tittle will assists companies facing financial distress or insolvency by providing specific and professional guidance.
EDUCATION: Texas Christian University (BBA)
---
S2 Capital
Mark Halford, Vice President, Special Situations
Prior to joining S2 Capital, Mark Halford spent 10 years with Lone Star Funds, most recently serving as senior vice president, where he participated in over $10 billion of distressed and opportunistic investing, including the takeover of the failed Anglo-Irish Bank that took place in 2011. Prior to that, he served as managing partner at Hillview Capital Partners, a private real estate investment firm in Dallas. In his new role at S2, his work will center on opportunistic and distressed acquisitions through the firm's commingled fund vehicles.
EDUCATION: University of Chicago (MBA), The University of Texas at Austin (BBA)
---
Cotton Patch Café
Lisa Case, Marketing Director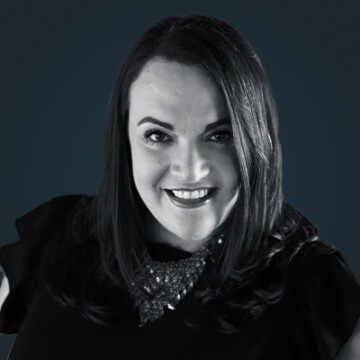 Prior to joining Texas-inspired restaurant chain Cotton Patch Café, she served as marketing director for Dallas-based golf company Drive Shack Inc., marketing manager for entertainment brand Dave & Buster's, and associate director, client partnership for Ohio-based BAREFOOT. In her new role, she will focus on driving growth and fostering a positive company culture. Cotton Patch Café has nearly 50 locations spread across Texas, New Mexico, and Oklahoma.
EDUCATION: University of North Texas (B.A.)
---
Premier
James Sims, Director of Architecture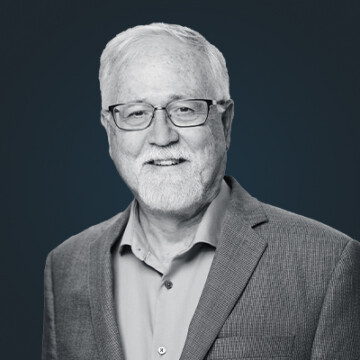 In his new role, James Sims will oversee Premier's project delivery strategy and lead site planning efforts. He will also lead the architecture team in developing and implementing clients' architectural vision and strategy. Finally, Sims will produce quality documents, ensure on-time delivery, assist with conceptual site planning for new construction, and ensure specific site locations will accommodate owners' needs. He previously served as an associate with BRR Architecture.
EDUCATION: Texas Tech University (BArch)
---
Westmount
Gina Morrison, Director of Recruiting and Team Development
As director of recruiting and team development at Westmount, Gina Morrison will sustain the firm's culture, enhancing employee engagement and driving team development. She most recently served as the director of recruiting at MCS, where she built teams within property preservation, single-family rental maintenance, and commercial property maintenance nationwide. Morrison also previously served as the director of people and culture for Five Star Global, a national trade association supporting the U.S. residential mortgage and real estate market.
EDUCATION: University of West Florida (B.A)
---
Valor
Lindsay Hall, Director of Client First
In her newly created role, which references one of Valor's core values, Lindsay Hall will oversee all client services initiatives and develop new strategies to help form and maintain strong relationships with new and existing clients. Prior to joining Valor, she served as a principal realtor for Compass Real Estate's Park Cities office. Before that, she launched her own online retail boutique.
EDUCATION: Texas Christian University (MEd), Abilene Christian University (B.S.)
Get the D CEO Newsletter
Stay up to speed on DFW's fast-moving business community with weekly news reports, interviews, and insights.
Author
Kelsey J. Vanderschoot came to Dallas by way of Napa, Los Angeles, and Madrid, Spain. A former teacher, she joined…