Health Systems
The $4 million purchase will provide a primary care clinic in a quickly growing neighborhood in southwest Fort Worth.
Health Systems
The internal hire is a pediatrician who joined the network in 2017 as an executive vice president.
Features
Eighteen months after COVID-19 began wreaking havoc, North Texas healthcare CEOs share how their experiences battling the disease have changed their organizations.
News
DFW's Great Nurses, TMA president elect is a DFW pediatrician, Medical City hospitals win Healthgrades safety award, and more.
Coronavirus
"If we don't learn our proper lessons from COVID, then that's a huge mistake," he says.
Healthcare
Texas Health Allen's new athlete complex is now open, Medical City and JPS are recognized for maternal care, and more.
Business
It was a year unlike any other, and that was reflected in the team's coverage, both in print and online.
Health Systems
Enjoy some of our top coverage, from medical marijuana and healthcare design to the nation's top hospital.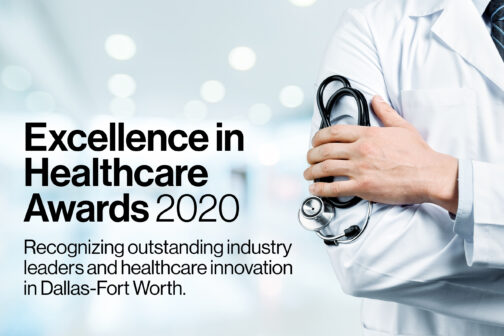 Awards
Meet the organizations, leaders, practitioners, and volunteers that make DFW's healthcare industry one of the nation's best.
Health Systems
Prices range from $14,500 to $54,000, and the post-surgery costs make the difference.