Federal Reserve Bank of Dallas
Lorie Logan, President and Chief Executive Officer
Lorie Logan took over as leader of the Dallas Fed in August, where she oversees 1200 employees and represents the Eleventh Federal Reserve District on the Federal Open Market Committee. She succeeds former leader Rob Kaplan, who served as president and CEO for six years before announcing plans to retire in 2021. Logan came to the Federal Reserve Bank of Dallas from its sister organization in New York, where she served as EVP. She was also the manager of the Federal Reserve System's open market account, overseeing a $9 trillion securities portfolio and implementing monetary policy. She originally joined the Federal Reserve Bank of New York in 1999 as a financial analyst.
EDUCATION: Columbia University (MPA), Davidson College (B.A.)
---
Match Group
Bernard Kim, Chief Executive Officer
Former president of video game development company Zynga, Bernard Kim, succeeded Shar Dubey as CEO at Match beginning in May. Kim had led Zynga since 2016, guiding it to record annual performance in 2021. During the past six years, he helped the company quadruple its market cap, which led to an acquisition by New York-based video game holding company Take-Two for $12.7 billion. Prior to Zynga, Kim served as senior vice president of mobile publishing for Electronic Arts.
EDUCATION: Boston College (B.A.)
---
Hilti North America
Mike McGowan, Region Head and Chief Executive Officer
Mike McGowan was promoted from senior vice president and general manager of the Hilti North America East Market Organization, took over leadership of the power tools giant, after longtime leader Martina McIsaac resigned. McGowan also serves on the Hilti Group Executive Management Team. McGowan joined Hilti in 1988 as a store sales associate and was regularly promoted to positions of increasing responsibility in sales and marketing before taking the top spot for Hilti's eastern United States business in 2002.
EDUCATION: University fo Maryland (MBA), Towson University (B.S.)
---
Texas Women's Foundation
Michelynn "Miki" Woodard, President and Chief Executive Officer
Michelynn "Miki" Woodard succeeded Rosyln Dawson Thompson as leader of one of the largest women's funds in the world in February. Woodard previously served as president of social impact, diversity, inclusion and culture for Los Angeles-based film company Bad Robot Productions and senior advisor of the Katie McGrath and J.J. Abrams Family Foundation. She has also previously led the Dr. Phil Foundation and was vice president of philanthropy at J.C. Penney for nearly two years.
Education: Hampton University (B.A.)
---
Bank of Texas
Mark Wade, Chief Executive Officer
Mark Wade took the lead of Bank of Texas at the start of 2022. Previous CEO Norm Bagwell guided the bank for more than 15 years and transitioned into a new, part-time role. Wade joined Bank of Texas in 2001, most recently serving as executive director for the company's commercial banking division. In his new role, he leads the company's growth and strategy and is responsible for commercial banking, commercial finance, and equipment leasing. Before joining Bank of Texas, he worked for Chase Bank and Bank of America.
EDUCATION: The University of Texas at Austin (BBA)
---
AMN Healthcare
Cary Grace, President and Chief Executive Officer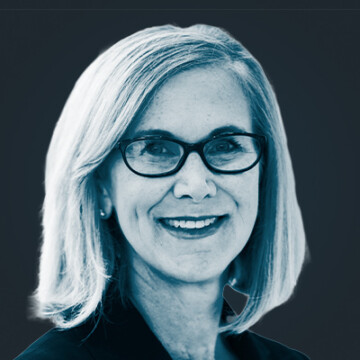 Cary Grace is the former CEO of global retirement, investment and human capital at Aon, a $2 billion annual revenue business that provides risk management, retirement, health and human capital consulting services with more than 10,000 employees, serving 10,000 clients. In addition, she led Aon's enterprise client management and oversaw the integration of all acquisitions for the company. She succeeds Susan Salka, who announced her retirement from massive healthcare staffing firm AMN earlier in 2022.
EDUCATION: Northwestern University (MBA), Georgetown University (B.A.)
---
Jackson-Shaw
Michele Wheeler, Chief Executive Officer
Real estate development company Jackson-Shaw promoted Michele Wheeler from president and COO to CEO. Wheeler joined the company in 2005 and has held previous roles in finance, development, and management at Jackson-Shaw. She has also taken an active role in industry leadership, serving in the past as president of the National Association of Industrial and Office Professionals and chair of North-Texas based The Real Estate Council—the first woman to ever hold the title. This year marks Jackson-Shaw's 50th year in business.
EDUCATION: Stephen F. Austin University (BBA)
---
JPS Health Network
Karen Duncan, President and Chief Executive Officer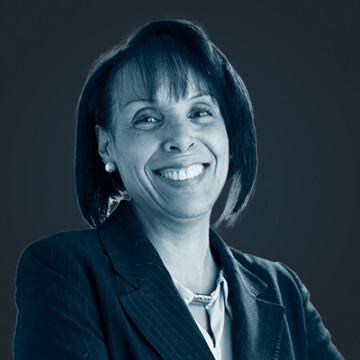 Karen Duncan took the helm of Fort Worth public health system JPS Network at the start of 2022 following former leader Robert Earley's retirement. Duncan previously served as COO and has worked with JPS for more than five years. Prior to her work at JPS, Duncan was interim chief operating officer, hospital based services for Cook County Hospital Systems.
EDUCATION: Emory University (M.D.), Georgia State University (EMBA), Smith College (B.A.)
---
Dallas College
Justin Lonon, Chancellor
Justin Lonon was named the eighth chancellor of Dallas College, where he previously led efforts to re-name the system's seven community college campuses across Dallas County under one, Dallas College, moniker. Lonon has previously served as executive vice chancellor, interim president, vice chancellor, and several more leadership roles with Dallas College prior to his promotion. As chancellor, he leads 125,000 students and oversees $204 million in economic impact.
EDUCATION: University of Maryland Global Campus (PhD), University of North Texas (MPA), Missouri State University (B.S.)
---
AT&T Performing Arts Center
Warren Tranquada, President and CEO
Warren Tranquada succeeded Debbie Storey as leader of Dallas' AT&T Performing Arts Center in July. He previously served as the executive vice president and chief operating officer of the New Jersey Performing Arts Center, where he had worked since 2009. There, he played a critical role in finance, ticketing, strategic planning, real estate development, new business development, fundraising, arts education planning, organizational governance, and more.
EDUCATION: Harvard University (MBA), McGill University (B.Comm)
---
Greyhound Lines
Kadir "Kai" Boysan, Chief Executive Officer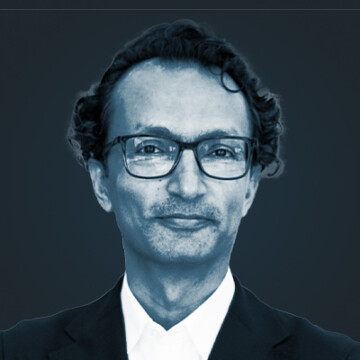 After acquiring Dallas-based Greyhound in 2021, Flix North America named Kadir "Kai" Boysan CEO of the transportation company after 15-year Greyhound leader Dave Leach announced his retirement in June. Leach is serving as a strategic adviser until the close of 2022. Boysan has worked with Flix since the company acquired Kamil Koç in 2019, bringing experience from leading the brand's operations in Türkiye.
EDUCATION: Yale University (M.A.), Imperial College London (MBA), London School of Economicas and Political Science (MSc), Middle East Technical University (BSc)
---
EarthX
Nathan Loftice, Chief Executive Officer
EarthX founder and real estate leader Trammell Crow has promoted Nathan Loftice from executive vice president of sustainability events and services to lead the nonprofit environmental organization as CEO. Prior to formally joining EarthX in February, Loftice had long served as an advisory and volunteer to the organization. He previously worked as director of business sustainability, planning, and permitting with Berkshire Hathaway's BNSF for seven years. Prior to that, he served as worldwide leader of environmental affairs and sustainability and senior manager of global supply chains for FedEx, guiding the company's sustainable supply chains and advising on sustainable business operations strategy. He took the helm at EarthX in September.
EDUCATION: The University of Texas at Austin (B.S.)
---
Lennox International
Alok Maskara, Chief Executive Officer
Succeeding Todd Bluedorn, Alok Maskara took the helm of HVAC company Lennox in May. Maskara was previously CEO of Luxfer Holdings, an advanced materials company. He spearheaded the profit growth. Prior to Luxfer, Maskara served as president of several global business units at Pentair, a water treatment company. He has also held leadership roles at General Electric Corp. and McKinsey & Co.
EDUCATION: University of New Mexico (M.S.), Indian Institute of Technology (B.Tech)
---
Vistra Corp.
Jim Burke, Chief Executive Officer
Vistra Corp. CEO Curt Morgan retired in August. Former president and CFO Jim Burke succeeds him. In his role as president and CFO, Burke handled Vistra's accounting, risk, internal audit, treasury, tax, planning, M&A, and investor activities, along with overseeing technology services. Burke served as Vistra's chief operating officer from 2016–2020. He also previously served as CEO of TXU Energy, a subsidiary of Vistra and its predecessor, from 2005–2016.
EDUCATION: Tulane University (MBA, B.A.)
---
EnLink Midstream
Jesse Arenivas, Chief Executive Officer
Barry E. Davis, who led the founding of EnLink in 2014, stepped down after serving as CEO and chairman of the board. Jesse Arenivas assumed the CEO role in June and serves as a director on the board, while Leldon E. Echols became chairman of the board. Arenivas leads EnLink in its next phase and is helping position the company to deliver energy solutions for the future. Previously, he worked at Kinder Morgan for nearly 20 years and helped the company become the largest transporter of CO2 in North America.
EDUCATION: The University of Texas Permian Basin (BBA)
---
Salad and Go
Charlie Morrison, Chief Executive Officer
Charlie Morrison was formerly the chairman and CEO of Addison-based Wingstop, which he led from a regional chain into a global brand with more than 1,800 locations. Morrison has also held leadership roles at Pizza Hut, Kinko's, Steak and Ale Restaurants, Boston Market, and Pie Five Pizza Company. He announced his new C-Suite role at Arizona-based Salad and Go earlier this year and assumed his new role in July. With Morrison at the helm, Salad and Go is projected to grow from 60 locations to nearly 90 by the end of this year and double that by the end of 2023. Morrison opened several locations in North Texas in 2022. The brand also recently opened an Addison office under his guidance.
EDUCATION: Kansas State University (B.A.)
---
Wingstop
Michael Skipworth, Chief Executive Officer
Succeeding former chairman and CEO Charlie Morrison, Michael Skipworth took the lead of Dallas-based Wingstop. Skipworth joined Wingstop in 2014 and has since served in various leadership roles including EVP, CFO, and most recently president and COO. In 2015, Skipworth helped the brand IPO. Before joining Wingstop, he also served as senior vice president of finance and accounting at Cardinal Logistics Holdings for four years, and as senior manager at KPMG's audit department for seven years.
EDUCATION: Midwestern State University
---
PeopleFun
Carol Miu, Chief Executive Officer
Carol Miu, who previously served as chief product and analytics officer for mobile gaming company PeopleFun, was promoted to head the company. She succeeds its founder and longtime leader Tony Goodman, who launched the company in 2011 and successfully led it through its acquisition by AppLovin in 2018. Miu joined PeopleFun that year as its first employee on its product development team. Prior to PeopleFun, she was lead product manager at Culver City-based mobile gaming company Scopely for just over a year.
EDUCATION: University of Maryland, College Park (MSBA), Massachusetts Institute of Technology
---
The Society of St. Vicent de Paul North Texas
Luis Gonzalez, Chief Executive Officer
Luis Gonzalez joined The Society of St. Vincent de Paul after 25 years at Allstate Insurance. He previously served as the vice president of service delivery at Hudson Advisors. Gonzalez's new responsibilities include programs including the St. Vincent de Paul Pharmacy, StudyTime, the Mini Loan Program, and the St. Vincent Center.
EDUCATION: University of Dallas (MBA), Southern Methodist University (B.A.)
---
OpTic Gaming
Hector Rodriguez, Founder and CEO
Entertainment, media, and esports company OpTic Gaming former CEO Adam Rymer stepped down and the company's founder Hector Rodriguez took back the reins. Rymer previously led Envy Gaming, which merged with OpTic Gaming in November 2021. During his tenure, OpTic continued to expand its professional staff, added talent, won multiple esports events, and expanded partnerships with brands including Oakley, Jack in the Box, Jack Link's, and Razer. Rymer continues to serve as an advisor to the company.
Rodriguez founded Optic in 2006 and reassumed the position of CEO in October, driving the organization's long-term vision for innovation, content, media, and fan engagement.
---
The Food Hall Co.
Michael Morris, Chief Executive Officer
Michael Morris became principal of Maryland-based real estate company Cordish Cos. at 24. In 2008, he left to found his own retail, mixed-use development company, Cana Development. He remains acting CEO of Cana, and in his new role, Morris leads the Food Hall Co., the company behind Legacy Hall in Plano and a similar Nashville concept. He aims to grow and expand the company globally.
Education: Yale University (B.A.)
---
Dallas Area Habitat for Humanity
William Eubanks III, Chief Executive Officer
William Eubanks III succeeded outgoing CEO Dave Crawford in November after Crawford announced his retirement in May. As CEO, Eubanks oversees more than 80 employees, 200 volunteers, and Dallas Neighborhood Homes construction and Dallas Neighborhood Alliance mortgage operations, as well as ReStore locations. Eubanks has served as COO for KFC and National VP of Pizza Hut, in addition to owning and operating 32 franchises with Yum! Brands. Most recently, he served as president of Eubanks Holdings, overseeing commercial property development.
---
Make-A-Wish North Texas
Kim Elenez, President and Chief Executive Officer
Kim Elenez previously worked at The Integer Group, where she served as executive vice president of client leadership and growth. Prior to that, she was chief marketing officer for the University of North Carolina at Chapel Hill. As of July, Elenez leads Make-A-Wish as it continues to work toward granting the wishes of children with terminal illnesses across North Texas—even those wishes delayed by the pandemic.
EDUCATION: University of North Carolina at Charlotte
---
Education Opens Doors
Roscoe Compton-Kelly, Chief Executive Officer
Roscoe Compton-Kelly succeeded Jayda Batchelder, founder and former CEO of Education Opens Doors, a nonprofit that focuses on college and career preparedness during middle school. Compton-Kelly previously served as senior director of external affairs and led the advancement, partnerships, and advocacy teams. Before joining Education Opens Doors, he spent 20 years with Scholastic, where he held leadership roles within the book fairs division of the company. In his new role, which he assumed in July, he leads cultivation, relationship management, and strategy around partners and donors.
Education: Texas Christian University
---
Omni Hotels & Resorts
Kurt Alexander, President
Having joined Omni Hotels in 2014, Kurt Alexander has served the resort brand for more than seven years in various leadership positions, overseeing shared services, corporate accounting, capital finance, and more. Most recently, he served as CFO. As president, Alexander works with his colleagues to deliver memorable experiences to guests. He succeeded longtime Omni leader Peter Stebel, who stepped into a new role as board chairman.
EDUCATION: Northwestern University (MBA), University of Virginia (MAcc), Duke University (B.E.)
---
Neiman Marcus
Ryan Ross, President
In his new role, Ryan Ross helps fuel growth by strengthening the customer and brand experience. Before joining Neiman Marcus, Ross held multiple positions at Williams Sonoma, most recently serving as president. He has also previously worked for HSN, Harrods, Pottery Barn, and Gap. Ross' appointment comes after Neiman Marcus announced $500 million investments in technology and supply chain. Ross is the first president Neimans has ever had. He reports to CEO Geoffroy van Raemdonck.
Education: University of Oregon (B.S.)
---
ORCA AG
Charmaine Tang, President
Charmaine Tang took on tech as president for tech SaaS company ORCA AG, serving global families, foundations, corporations, professional services, and other clients. The company, headquartered in Switzerland, launched its U.S. operations in October, with Tang at the helm. It offers an asset management tool that allows financial professionals to track and view all assets a client owns across the globe. Previously, Tang was a senior client strategist at BNY Mellon, the culmination of a more than 25-year career in finance.
EDUCATION: New York University (BS)
Get the D CEO Newsletter
Stay up to speed on DFW's fast-moving business community with weekly news reports, interviews, and insights.
Author
Kelsey J. Vanderschoot came to Dallas by way of Napa, Los Angeles, and Madrid, Spain. A former teacher, she joined…