Dallas Arboretum
Mary Brinegar, Former President and CEO
Mary Brinegar has been with the Dallas Arboretum for more than two decades, developing over 60 percent of the garden and its personnel. Brinegar will retire in 2023. The Dallas Arboretum will form a committee to execute a national search for its next leader.
EDUCATION: Southern Methodist University (B.A.)
---
AT&T Business
Anne Chow, Former CEO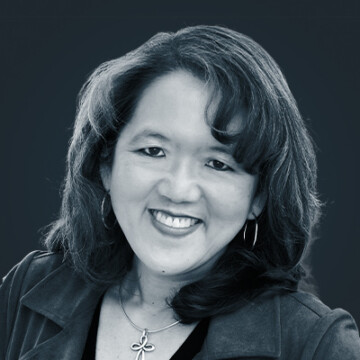 After 32 years with telecommunications giant AT&T, Anne Chow stepped down from her post as the company's first female CEO of color. As CEO, Chow led AT&T's $35 billion B2B division, overseeing roughly 35,000 employees. She joined the company in 1990, and has held various leadership roles since. Chow is also on the board of directors for Girl Scouts of the USA, Asian American Chamber of Commerce, APIA Scholars, and more.
EDUCATION: Cornell University (MBA, MEng, B.S.)
---
EnLink Midstream
Barry Davis, Former Chairman and CEO
After more than 25 years leading the company that he also helped found, Barry Davis stepped down as chairman and CEO of Enlink Midstream in June 2022. Jesse Arenivas joined EnLink as CEO and a director on the EnLink Board, and Leldon E. Echols became the chairman of the board. Davis led EnLink Midstream's predecessor, Crosstex Energy, from its founding in 1996 through the 2014 merger of Crosstex with midstream assets from Devon Energy Corp., the transaction that created EnLink. Under Davis' leadership, EnLink evolved into a Fortune 500 integrated midstream company with a geographic footprint in several top U.S. basins.
EDUCATION: Texas Christian University (BBA)
---
Match Group
Shar Dubey, Former CEO
Shar Dubey stepped down from her CEO role at the close of May 2022. Dubey took the helm at Match nearly two years ago, overseeing the brand's collection of online dating groups, including Tinder, Hinge, and OkCupid. She joined the company in 2006 and has held roles including president, chief product officer, and chief operating officer of Tinder. She led Match through its separation with former parent company IAC in 2020 and its acquisition of South Korean company Hyperconnect in 2021. She will continue on Match's board, focusing on strategy and helping with the transition to the company's new leader, Bernard Kim.
EDUCATION: Ohio State University (M.S.), Indian Institute of Technology (B.S.)
---
JPS Health Network
Robert Earley, Former President and CEO
After 13 years leading Fort Worth's public health system, JPS CEO Robert Earley stepped down in March 2022. Under Earley's leadership, JPS Health Network flourished with the county's only Level I Trauma Center and Psychiatric Emergency Center and expanded and upgraded services, including outpatient behavioral health offerings, telehealth, mobile street medicine, residency and fellowship programs that lead the nation. The JPS Board of Managers is expected to announce the start of a nationwide search for the next president and CEO.
EDUCATION: The University of Texas at Arlington (M.S), University of North Texas (B.A.)
---
Greyhound Lines
Dave Leach, Former CEO
30-year Greyhound veteran Dave Leach retired at the end of 2022. Leach joined the company in 1986 as a baggage handler and became CEO in 2007. Leach's retirement follows Flix North America's announcement of its merger with Greyhound. The two companies remain separate entities. Kadir Boysan, who previously led Flix Bus in Turkey, has succeeded Leach as CEO of Greyhound Lines.
---
Van's Kitchen
Theresa Motter, Former CEO
Theresa Motter stepped down as CEO of Dallas-based eggroll manufacturer Van's Kitchen after taking over her family business nearly a decade ago. As CEO, Motter navigated the company through the pandemic and increased sales. Motter's brother, Apollo Nguyen, now serves as interim CEO. He helped grow the company for more than two decades previously and will help the company through this transition.
EDUCATION: University of North Texas (MBA, BBA)
---
AMN Healthcare
Susan Salka, Former President and CEO
AMN president and CEO Susan Salka stepped down at the end of 2022 after more than 32 years with the company. Salka joined AMN in 1990 and rose through positions including chief operating officer, chief financial officer, executive vice president, and vice president of business development. She was named president and a member of the board in 2003. She became CEO in 2005 when AMN posted revenue of $706 million. At the close of her leadership, AMN delivered over $4 billion in annualized revenue.
EDUCATION: San Diego State University (MBA), Chadron State University (B.A.)
---
Genesis Physicians Network
Jim Walton, Former President
Jim Walton led Genesis Physicians Network for nearly 10 years before retiring at the end of 2022. As president, Walton oversaw more than 1,650 physician members. He established Genesis' Quality Performance Improvement Program, increasing physician member return-on-investment average to 150 percent by increasing average patient quality improvement scores by more than 20 percent. Prior to leading Genesis, Walton was CEO of Genovista Health for nearly three years.
EDUCATION: UNTHSC (D.O), University of Michigan (MBA), University of North Texas (B.A.)
---
Toyota Motor North America
Tracey Doi, Former Chief Financial Officer
Since Tracey Doi started at Toyota in 2000, she has served in many finance and accounting leadership posts, including vice president and corporate controller. Most recently, she served as group vice president and chief financial officer for TMNA. She was also an executive member of the North American Management Committee, where she set strategy and drove company initiatives. Doi retired August 1, 2022. Tim Ingle, group vice president, enterprise strategy for TMNA, will succeed Doi and has been promoted to group vice president and CFO.
EDUCATION: University of California, Los Angeles (B.A.)
---
American Airlines
Derek Kerr, Former Chief Financial Officer
Former American Airlines CFO stepped down at the end of 2022. Devon May will succeed him. Kerr will remain vice chair at American as well as president of American Eagle and strategic advisor. Kerr joined American in 2013, after nearly a decade with America West Airlines.
EDUCATION: University of Michigan (MBA, B.S.)
Get the D CEO Newsletter
Stay up to speed on DFW's fast-moving business community with weekly news reports, interviews, and insights.
Author
Kelsey J. Vanderschoot came to Dallas by way of Napa, Los Angeles, and Madrid, Spain. A former teacher, she joined…