Personnel Moves
The North Texas business community celebrated the careers of several longtime leaders who retired in 2022.
Personnel Moves
The region welcomed many new business leaders who will help guide the future of North Texas as one of the largest and most impactful business hubs in the nation.
Dallas 500
The CEO of energy giant Enlink Midstream talks about carbon mitigation goals, his bucket list item, and more.
D CEO Awards Programs
Honorees include Jay Allison of Comstock Resources, Barry Davis of EnLink Midstream, John Billingsley of JBB Technologies, Bryan Sheffield of Formentera Partners, and George Yates of HEYCO Energy Group.
D CEO Awards Finalists
These 28 finalists are paving the way forward during times of change and innovation in the industry.
Personnel Moves
Plus, The Family Place welcomes two to its C-Suite; RailPros hires new CFO; and more.
Awards
We recognize 32 leaders, companies, and deals that are shaping the future of the sector. Plus, Pioneer's Scott Sheffield to be honored with program's Legacy Award.
Awards
We honor 29 in-house attorneys from Toyota Motor North America, Neiman Marcus Group, PepsiCo, Kimberly-Clark Corp., Envoy Air, and other leading companies.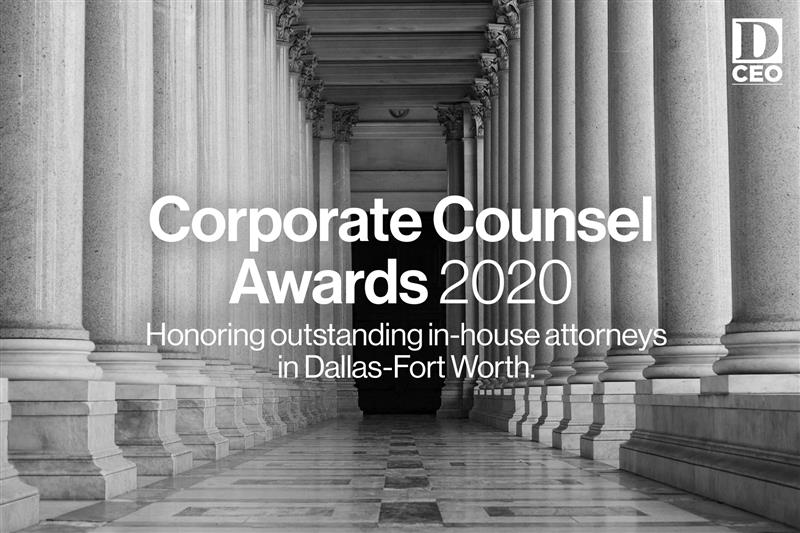 Business
We honor 30 in-house attorneys from AT&T, Hunt Oil, PepsiCo, Ryan, Southwest Airlines, and other leading companies.