Shopping
After years of bouncing around in temporary spaces, Dwell With Dignity's annual pop-up shop finally has a permanent location in the Dallas Design District.
Partner Content
Dwell with Dignity's biggest fundraiser raises funds to transform lives through design.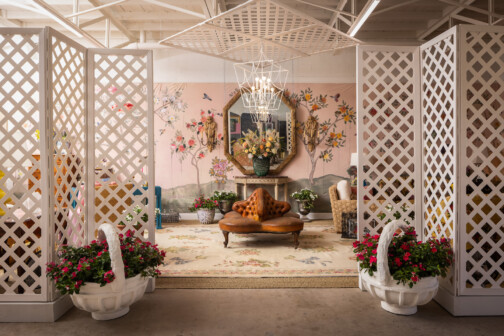 Pop-Up Shop
We talked to the Dwell with Dignity executive director about the annual home sale and this year's Social Impact Marketplace.
Personnel Moves
Plus, M2G Ventures appoints new CFO and COO, Bank of Texas welcomes two in relationship management; and more.
D CEO Awards Programs
D CEO and Communities Foundation of Texas honored DFW nonprofits and the companies that support them at The Factory in Deep Ellum.
Hot Property
Since it was built in 1939, the house has hosted Footloose-esque secret dances, the foundations of both Wilshire Baptist Church and Dwell with Dignity, and races with squirrels for pecans.
Decor
Get a sneak peek at a palatial Georgian home in Old Preston Hollow that's been reimagined by top Dallas designers. Proceeds go to local charities.
Designers
The annual pop-up shop, which benefits Dwell with Dignity, just kicked off. Take a look at some of the stylish and shoppable spaces created by local designers.
Philanthropy & Nonprofits
Writing a check is no longer enough when it comes to the role North Texas businesses play in supporting nonprofits. (Plus, winners revealed.)