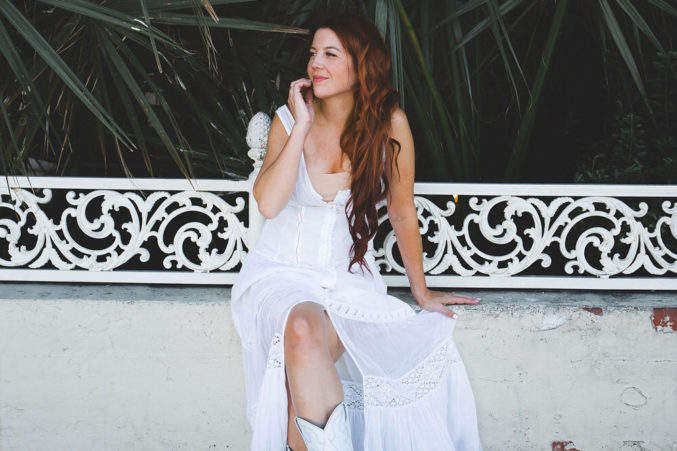 6 Stores, Brands, and Salons All Dallas Vegans Should Know
You probably know where to eat. Here, we cover pretty much everything else.  
It's not too hard to navigate vegan dining in Dallas. Here are nine vegan restaurants to try right now. You should also know about the dairy-free nachos and meat-free hot dogs you can buy at the Rangers' Globe Life Park, once named the Most Vegan-Friendly Ballpark by PETA (a reliable source!). A veritable vegan cheese Renaissance took place here just last summer. When it comes to food, we've got you, vegans!
But the lifestyle encompasses far more than dining habits. Animal-friendly fashion, home decor, and even makeup all need to be considered. Molly Tuttle, a former wardrobe stylist known in the blog world as FashionVeggie, found the fashion component the toughest to tackle when she transitioned to a fully vegan lifestyle. The new mom has since mastered the art of discovering quality, cruelty-free and eco-friendly clothes and accessories (also, her vegan-approved home is insanely chic), and was kind enough to share some of her expert insight. "Dallas is still slowly coming around to embracing and understanding the concept of vegan and cruelty free fashion. We are in Texas, after all!" says Tuttle. "In a year, I'll bet vegan fashion will be much more of a locally available thing."
Whether you're all-in on the vegan lifestyle, or are just dipping your toes into the animal-friendly waters, here are a few local shops you can feel good about.
The Henderson Avenue shop is a breezy, budget-friendly mix of trendy apparel and stylish staples. It also happens to be an excellent source for animal-friendly leather — Tuttle recommends shopping Esther Penn for bags and leather jackets.
The new Legacy West boutique is Dallas' best source for clean beauty. "The staff is super knowledgeable about the lines they carry, so they can help you find the vegan items," says Tuttle.
Texas-native Kat Mendenhall opened her vegan shop, MendRT, on Dragon Street just last year, offering Dallas cruelty-free cowboy boots— possibly for the first time. Mendenhall even crafted a custom white pair for Tuttle's wedding (see photo above). 
You might be familiar with Koneko Studio's impressive and completely cruelty-free ink work from Instagram, but the vegan tattoo shop also carries a great selection of vegan-friendly lifestyle products. Owner Linda Bishop's goal is to open a brick and mortar to house her collection of bath products, makeup, and home goods, but her newly-launched online boutique more than satisfies for now.
Dallas' Stacie Jones, who received her nutritional health coach certification from the Institute for Integrative Nutrition, created this yoga-friendly athleisure line. "You can find her at pop ups all over Dallas," says Tuttle. "Each item comes with a tag featuring a fun, plant-based recipe. Everything is made ethically and locally."
The California transplant on Henderson is home to Tuttle's favorite faux fur brand, Australian-based Unreal Fur.
"Pura Vida salon is the most vegan-friendly and eco-friendly hair salon in Dallas," says Tuttle. "Along with the founder, their veggie stylist, Elle Smith, has headed up implementation of cruelty-free-only product lines."