| 1 day ago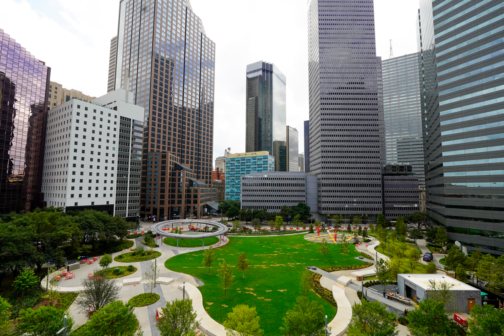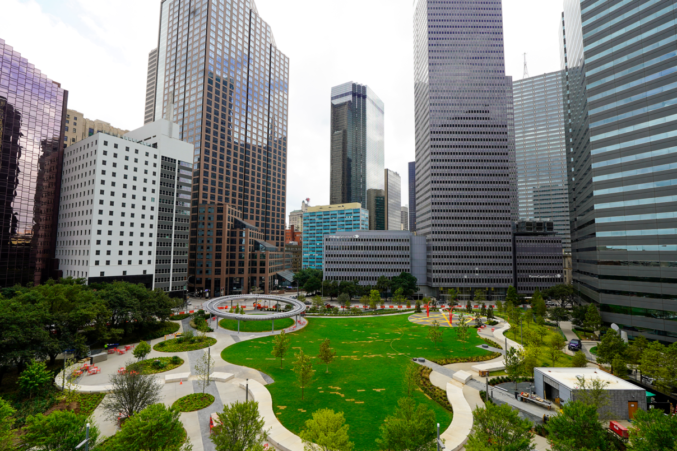 Amy Meadows is the CEO of Parks for Downtown Dallas, the nonprofit foundation that has partnered with Dallas and its parks department to create more greenspace in the city's urban core. The foundation has been tasked with developing four downtown parks, which will be owned by the city.
Two of those parks have opened in the last several years. The Dallas Morning News' architecture critic hailed the technology-oriented West End Square as "a model for how the delicate relationship between the urban landscape and our connected way of living might be navigated," and Pacific Plaza beautifully replaced one of downtown's many unnecessary parking lots with a lawn, pavilion, and ample shade from the Texas sun. Carpenter Park, in the works now on the east side of downtown, will be the largest downtown park. Its 5.6 acres are set to include rescued public art plus a basketball court and dog park, along with other amenities. Harwood Park, where crews will break ground later this year, is on deck.
The development of these parks, combined with the success of Klyde Warren Park (owned by the city and privately managed by a separate foundation), have accompanied and helped spur a transformation of the city's urban core. Downtown boosters say the COVID-19 pandemic hasn't thrown that revitalization—originating in part from Boeing's 2001 snub of our then-dreary downtown—off track. Parks for Downtown Dallas is thinking long-term, anyway. "We were trying to design and build parks that are 100-year parks," Meadows says. "They're going to be here for a very long time."
If anything, the pandemic made clear just how necessary parks are to making downtown more walkable, more liveable, greener and much cooler—literally. "We've heard from a lot of people living in high-rises downtown that these parks were really wonderful respites during COVID," Meadows says. "These parks are more desired now than they were before."
I got on the phone with Meadows to talk about, among other things, how to judge whether a park is "working" and how the fate of downtown's largest greenspace is tied to the future of I-345. This interview was condensed and edited for clarity.
Read More