The holidays can be stressful. Etiquette expert Heather Wiese Alexander of Bell'Invito helps you navigate some tricky family situations. Need advice ASAP? Text their new Etiquette Hotline at 214-676-5776—messages are answered the same day or the next business day.
Communicate (Kindly)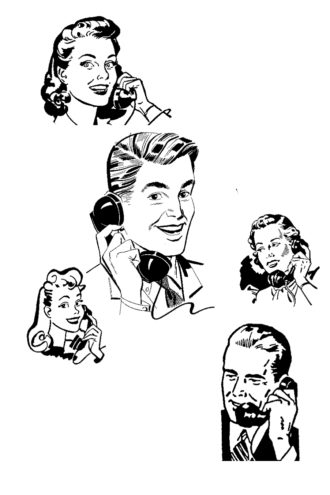 Assumptions and miscommunications are the root of most holiday stress. Assertively and politely wrangle communication if you need a head count, an arrival time frame, or to know where overnight guests intend to sleep.
Go With the Flow
Do we all sit and visit? Do they want to be entertained? Should we eat now or later? This is where awkwardness often starts. Nip it in the bud and be prepared for whatever mood enters the door. Be decisive with a fallback plan for feeding and entertaining upon arrivals, but don't force anything.
Plan Ahead
Scheduled outings should be communicated beforehand so guests arrive prepared. Emails or texts get everyone aligned and are great for referencing back. Remember that large groups are hard to seat during the holiday season, so make reservations well in advance.
Wi-Fi Sharing is Caring
Yes, we want the kids out playing and not glued to their phones. But unless you intend to make the entire holiday a concentrated effort to unplug, have your Wi-Fi network name and password ready—even written on a card. (Shameless plug: try Bell'Invito's handy Wi-Fi card.)
Create a Kid Cave
A makeshift fort, room, or wing of the house just for kids allows them to run wild and lets adults have meaningful conversations—or Netflix binges.
Make Time to Mesh
When families don't have time set aside for kids and adults to interact together, the youngsters often drive the adults crazy with pleas for attention. Set aside a time to play a board game or bake cookies with your little ones. This sets a clear expectation for the kids—not to mention it's emotionally healthy for both generations.
Outsource Entertainment
That local play and hot-chocolate run might be just the moment of outside-the-house sanity you need. Find out what parades, theaters, light shows, and other holiday activities might be going on. Let them do some of the entertaining for you!
A Hangry-Free Holiday
A great host always has myriad snacks out with plates, napkins, utensils, and cups at everyone's fingertips. Keep allergens and sensitivities in mind, and give both savory and sweet options. If you don't want to supply all the food, getting help from family and close friends is perfectly acceptable.
Too Much Fun?
Accidents are part of the fabric of family gatherings. Things like this happen one of two ways: First is the spontaneous eruption you never saw coming. Take in and address whatever happened with deliberate calmness. Your guests are looking to you to gauge their own reactions. Second is the predictable disaster—a flailing, tantrum-prone toddler or an adult with a tendency to imbibe a bit too much. You can only be prepared. Arm yourself with club soda, super glue, duct tape, aspirin, and hot coffee—whatever might make cleanup a little easier. Most of all—remember it's temporary. It is OK to uninvite a guest with a track record. It's perfectly fine to request a child or parent fix or replace a broken item. If you choose to say something like "it's OK" and it's really not, you had your chance. If you raised your hand to host, chances are you're pretty cool with most of these things, at least on your fabulous exterior.