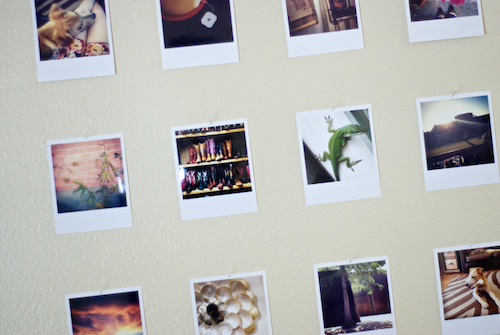 This week our intrepid D Home contributor Hilary Walker finally tackles the blank wall that's been vexing her. Herewith her (rather genius) solution…
*******
Up until this past Sunday, I had this giant blank spot on one of my living room walls. Every other wall in the room had long ago been layered with a wide variety of decorations but, for some reason, this one wall had given me trouble. Perhaps because it was a large space to fill and the cost of something big intimidated me? Or maybe because it's the first wall you see when you enter our home and so whatever was chosen had to be really awesome? Either way, I found my solution in the form of Printic, a mobile app that allows you to order prints directly from your camera roll or Instagram feed. The idea of a grid of photographs from my Instagram feed came to me… It's easy, affordable, and personal. Just my style.
Grab your calculators! Here's the simple how-to.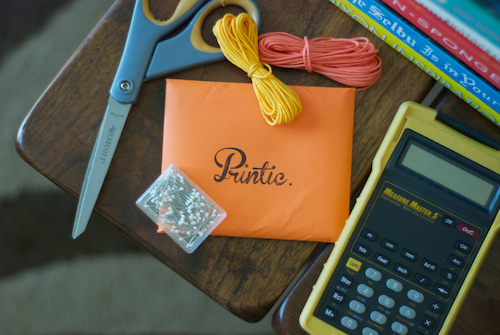 – Gather your supplies: string, scissors, push pins, thimble, calculator, and photo prints.
– Determine how many rows and columns you'll be pinning up, then add up the dimension of each print plus the space in between to get the overall width and height of your art installation.
– Use your measurements to string a boundary for your grid of prints.
– Pin up a string boundary for the bottom edge of the top row of prints.
– Pin up a string boundary for the right edge (or left, depending on your preference) of the left most column of prints.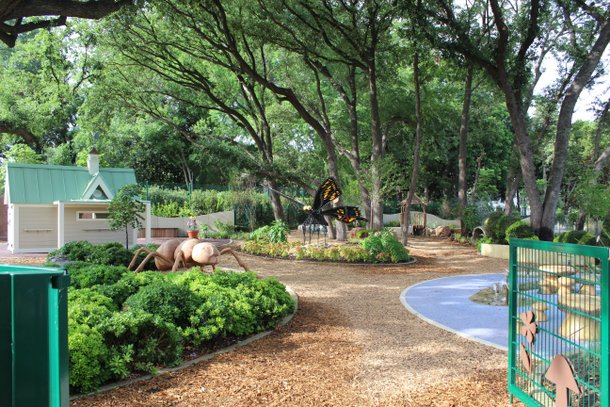 – Use the string boundaries as a guide and start pinning up your prints!
– Use a thimble to firming press each push pin into the wall.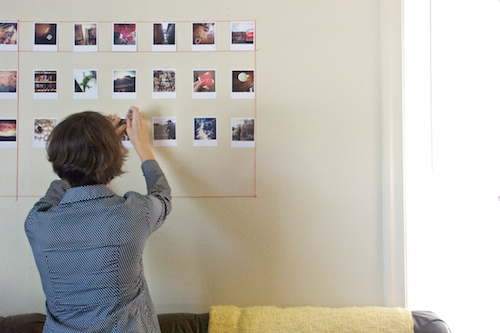 By the end, you'll have a neatly organized gallery of personal memories and photographic moments (and ok, possibly a throbbing thumb and sudden OCD obsession with straight lines). But best of all, you'll have a display of art that's completely unique to you. Now, that's truly brilliant.
(You can keep up with Hilary on her blog, Facebook, Twitter, and Pinterest.)
Get the AtHome Newsletter
Enjoy Dallas' best trends, hot properties, and tips from local designers to help you nest in style delivered weekly.