Sun-drenched hillsides rise to steep slopes at the base of Italy's Dolomite Mountains, terraced with vineyards facing every which way, changing direction due to varying ownership within a single block of land. Here, premium Glera fruit is grown for Prosecco Superiore DOCG. The rustic, red-tiled roofed communities of Conegliano and Valdobbiadene have been the home of wine production for centuries. I recently visited, traveling as a guest of the region.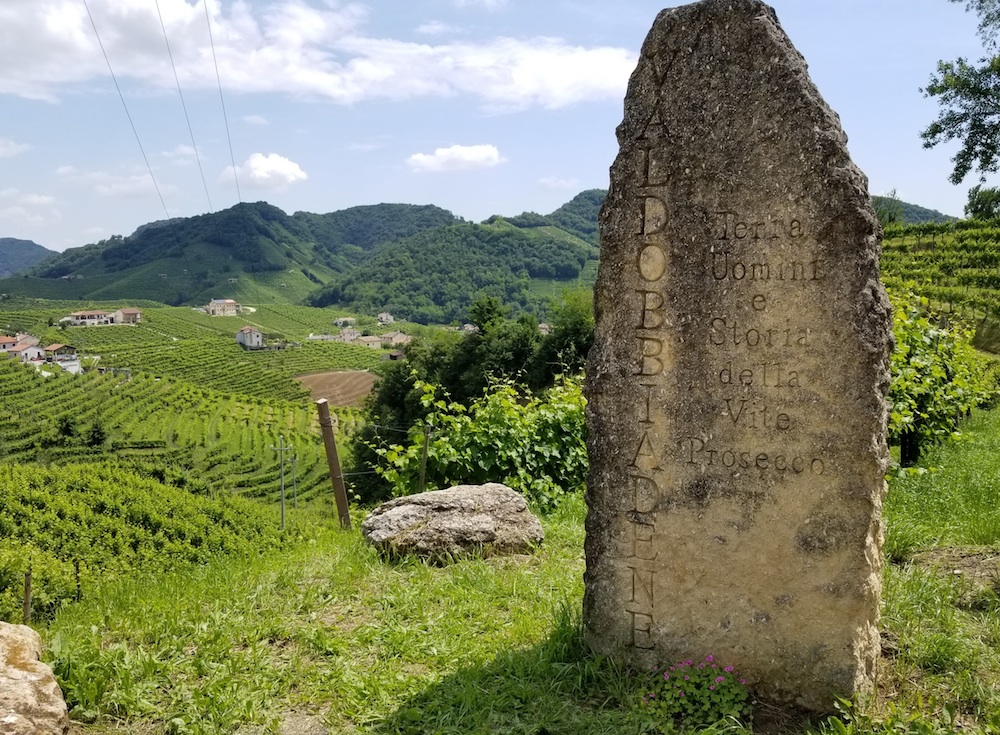 Thirty miles from Venice, and covering a relatively small area, Conegliano Valdobbiadene represents the cultural and production aspects of Italy's Prosecco Superiore DOCG. Yes, it's a mouthful to reference the region, so just keep the names in mind for knowing where to find premium quality sparkling Prosecco. Thankfully, every Prosecco label from here will also read DOCG.
Italy's first wine school was founded in Conegliano in 1876. Conegliano Valdobbiadene also represents the first wine road through Italy, with the legal boundaries of the production area outlined in the mid-1930s. On April 2, 1969 DOC, or Denominazione di Origine Controllata, status was granted to the Prosecco wines produced in the 15 communes between Conegliano Valdobbiadene, elevating to premium quality DOCG status in 2009.
Prosecco Superiore DOCG is intentionally a youthful sparkler, often released six to eight months after harvest with vibrancy, freshness, and approachability being the key characteristics of the wine. To ensure this, winemakers utilize Charmat production using large stainless steel tanks to complete the secondary fermentation creating the bubbles.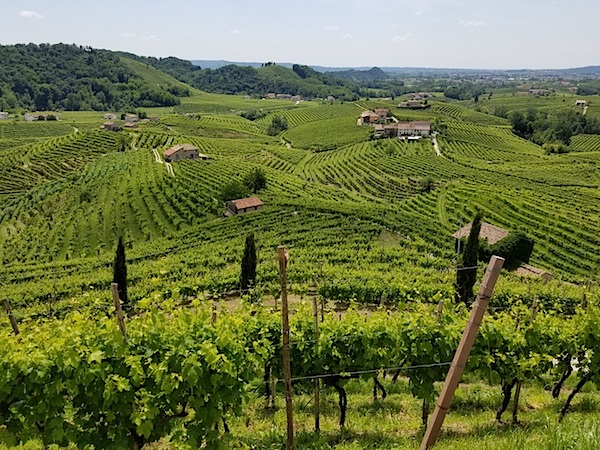 With this focus on youthful freshness, these sparklers find their quality in the vineyards. Steep slopes with wide-ranging elevations and soil types create a topography that is enchantingly pleasing aesthetically, melding art and architecture with landscape design and wine growing. There are over 4,000 growers in the 15 communes of Prosecco Superiore DOCG, each painting their vineyard canvases.
By utilizing nature's terroir vintners create picturesque landscapes throughout the region.
The most prized of all are the hilly, slow-ripening vineyards of a small commune within Valdobbiadene Cartizze. Historically premium valued Cartizze Prosecco Superiore DOCG has been produced in a dry style, or as sweet wine. These were the special occasion wines and the most expensive of the region.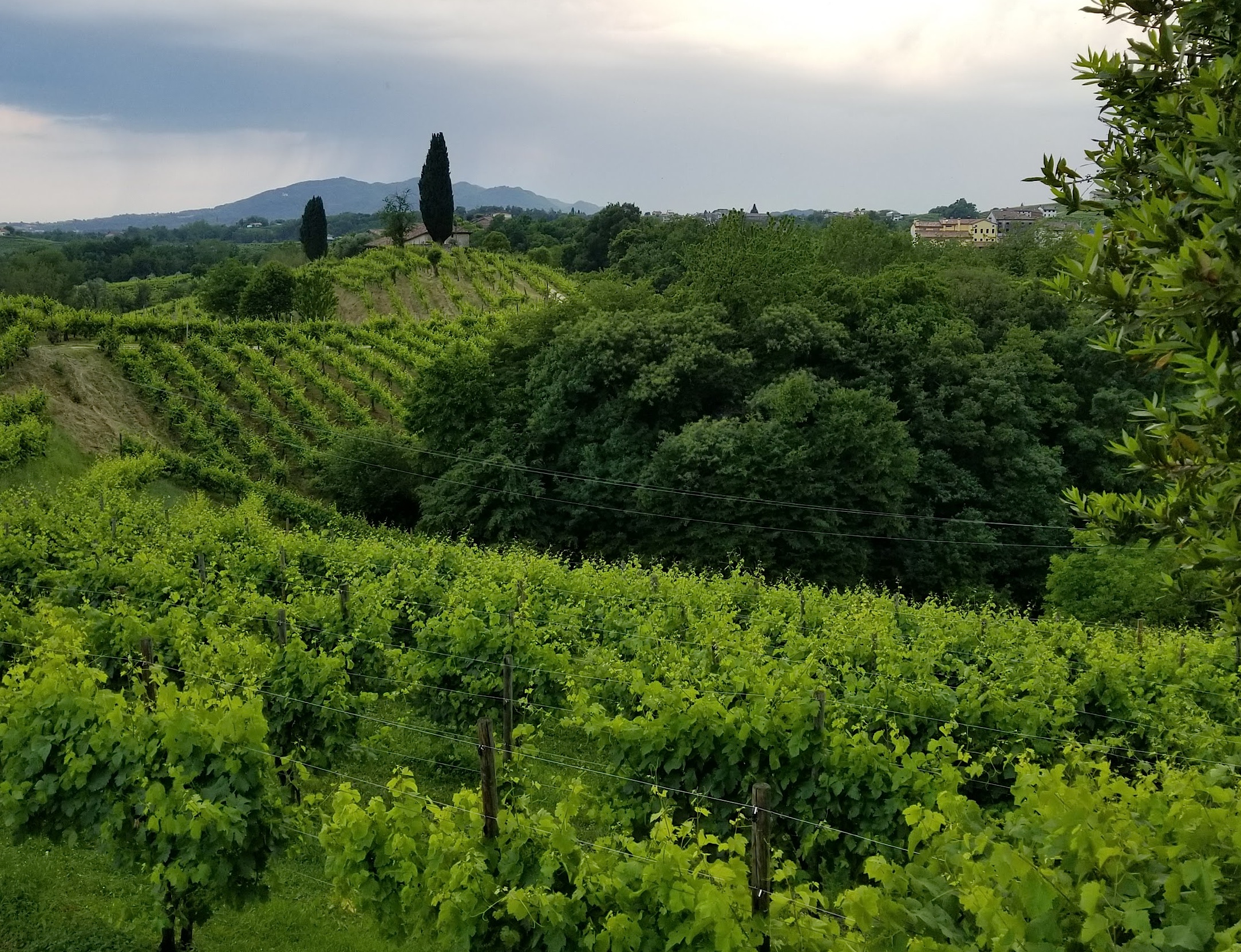 The Cartizze vineyards are some of the highest priced in Italy, costing roughly $1.5 million per hectare (about 3 acres). With such a high land price, it's surprising that the cost of dry Cartizze is only $30 to $40 per bottle. How is this possible? The land never changes hands. The premium vineyards have been in the same families for generations, being passed down from grandfather to daughter to grandson, each following in the footsteps of those before them.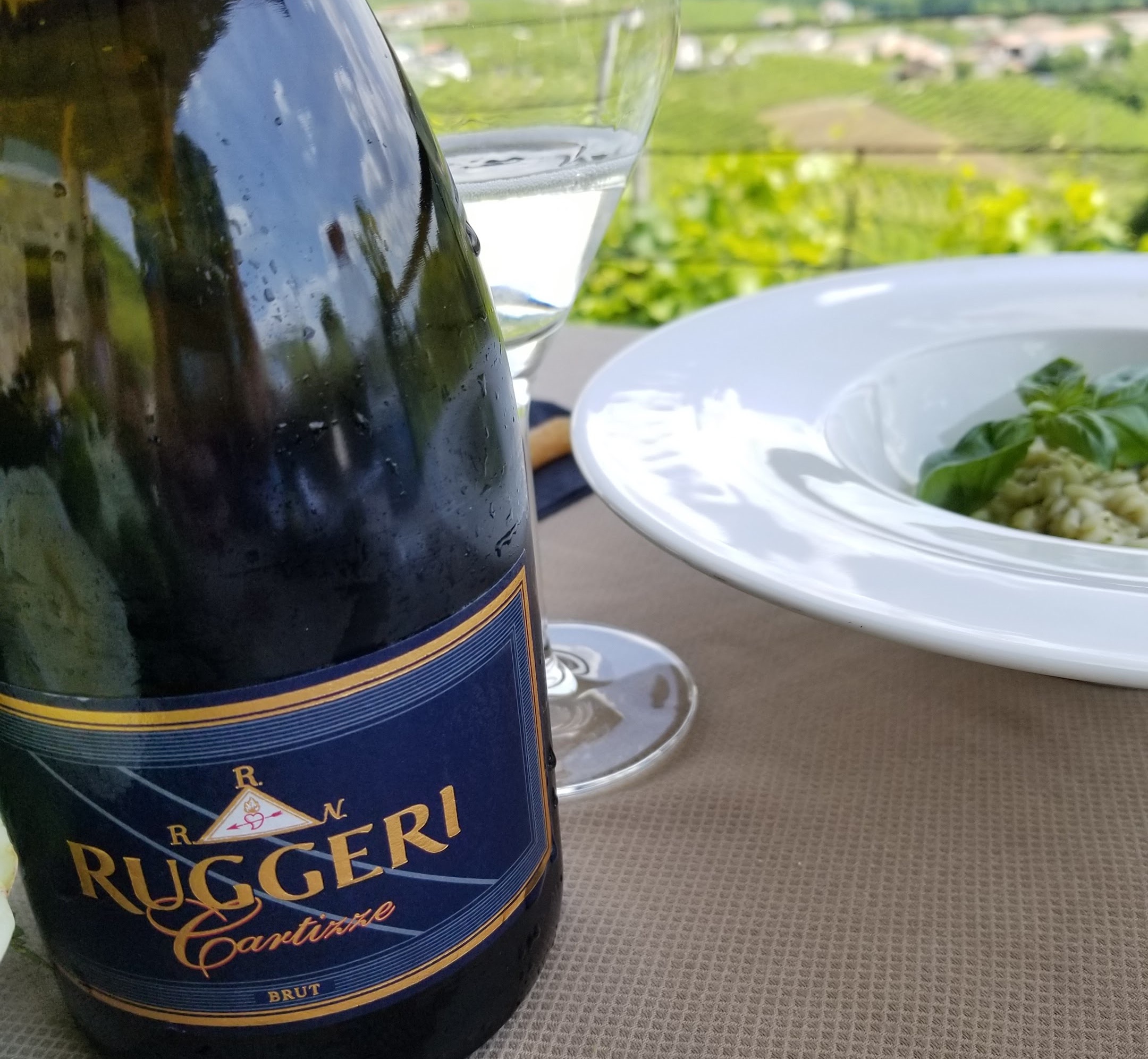 As demand for drier, Brut-style wine penetrates the region, changes are happening within Cartizze. Soon to be available in the US, one favorite revealed the quality of the land, and pureness of fruit, Ruggeri Cartizze Brut with a focused, clean palate of ripe citrus and salty minerality. Traditional Dry Rebuli Cartizze ($40) layers almond and golden apple in a slightly textured wine with luscious character.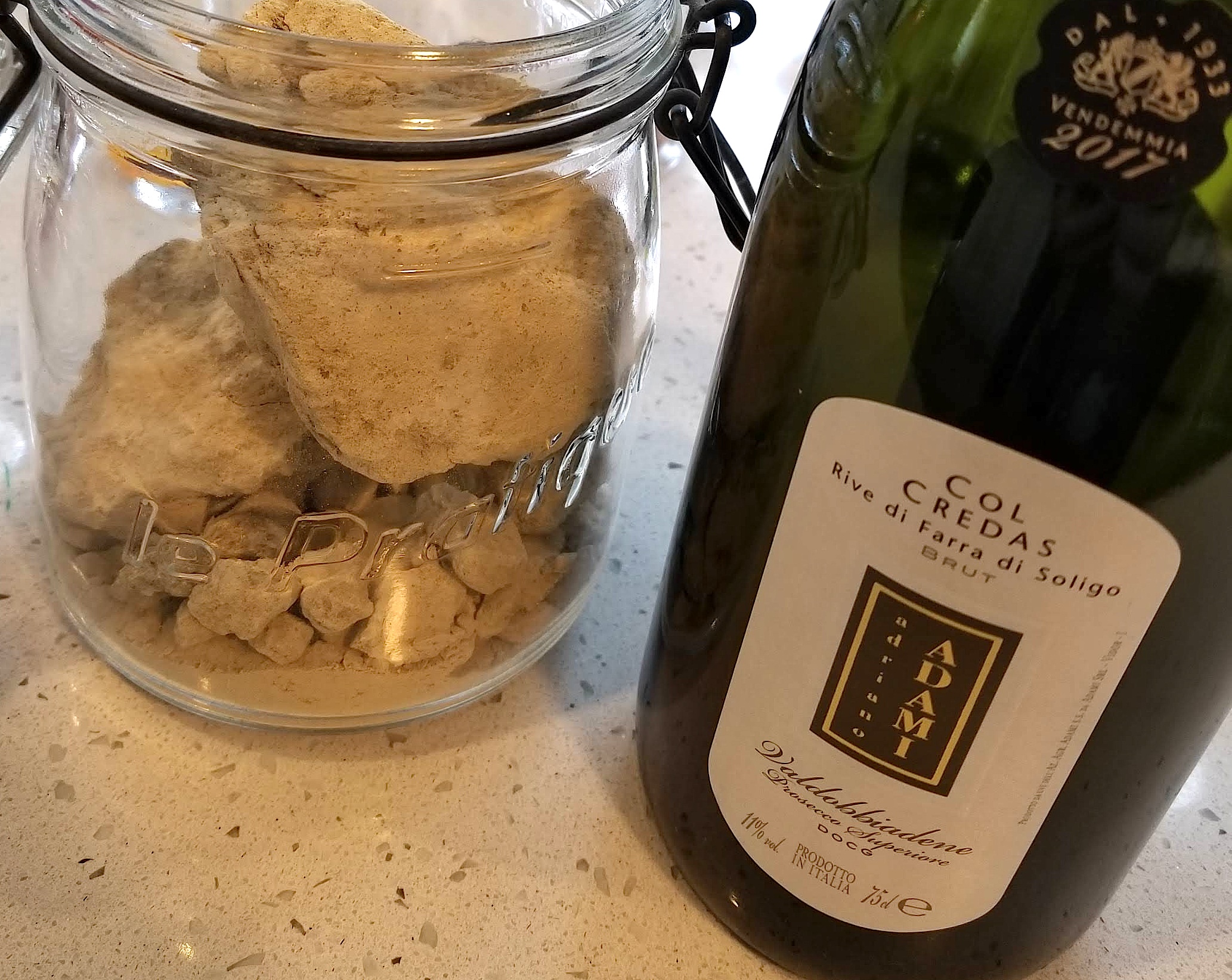 Adami Col Credas Prosecco Di Valdobbiadene Rive Di Farra Di Soligo Brut DOCG ($22) highlights a single commune, or Rive, within Valdobbiadene, layering crushed stone, wild mint, and peach for a crisp, slightly austere, aperitif wine.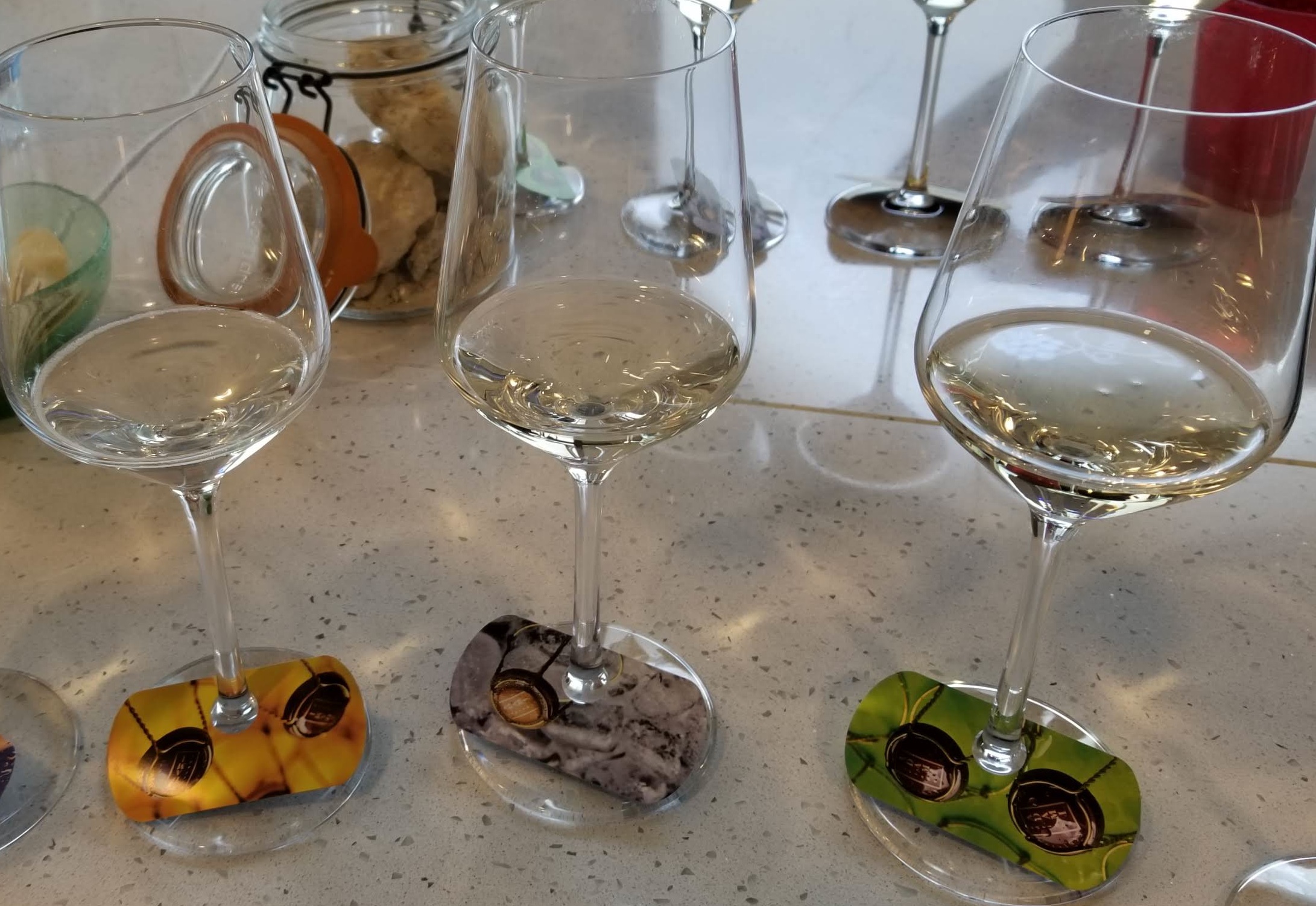 Well-established producer, La Marca, just released Luminore Prosecco Superiore DOCG ($30) to honor the winery's 50th anniversary. From steep, hand-harvested, stone-filled vineyards the wine opens with an earthy floral and mineralic note, followed by pear and citrus.
Bortolotti Prosecco Superiore DOCG Extra Dry ($18) adds a whisper of residual sugar to the wine balancing the natural acidity of the Glera fruit to create a textured, well-rounded wine with layers of white flower, nectarine, and lemonade.
Get the SideDish Newsletter
Dallas' hottest dining news, recipes, and reviews served up fresh to your inbox each week.