Never before have our Texas retail markets faced a challenge like COVID-19, which hit hard at every segment of our economies and our lives, and seemingly all at once.
Retailers like Sears, Pier 1, and Tuesday Morning—which already were struggling pre-pandemic—have closed stores statewide. Small independent restaurants and other tenants have been particularly hard hit by limited-capacity requirements and-or declining traffic.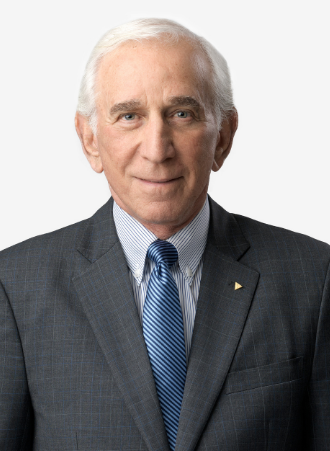 As expected, the retail markets in Dallas-Fort Worth, Austin, Houston, and San Antonio are seeing the expected occupancy declines. But I have to tell you, without the evolution retail has undergone during the past few years, it could be much worse.
The big changes have occurred in several areas:
Retail development more firmly in line with demand
Physical improvements to allow for curbside and other changes
Technology improvements, including SEO-enhanced websites, digital marketing, and targeted social media outreach—all critical at a time when social distancing means that most shopping decisions are being made on mobile phones and other devices.

Dallas-Fort Worth
When 2020 began, DFW reported 93.4 percent occupancy and the best balance of supply and demand in memory. So we were in much better shape going into this downturn compared to previous downturns.
The pandemic hit some already-struggling retailers hard, and closings from Sears, JCPenney, Pier 1, Tuesday Morning, and others created nearly 2 million square feet of vacancy. As a result, we're currently reporting around 92.4 percent occupancy, which remains healthy percentage-wise.
Even if occupancy declines another two percentage points by year-end 2020, the market will still report its eighth consecutive year of DFW retail occupancy above 90 percent.
Compare that to the previous down cycle of 2008-2009, when overall occupancy dropped to 86 percent.
Limited New Space Keeps Overbuilding in Check
Over the past decade, we've seen annual construction shrink as new space remains firmly in line with demand. This year, DFW is on track to add approximately 1.3 million square feet of new retail—a rounding error on our 200 million-square-foot inventory. This lack of overbuilding is another positive we have as we deal with this unprecedented health crisis.
This trend of balance between supply and demand has helped all of our markets during this crisis. The major Texas retail markets all currently report healthy occupancy above 90 percent, even after pandemic-related closings are factored in.
Austin
Traditionally the strongest market in Texas in terms of occupancy, Austin, has seen about a half-percent decline this year to 95.5 percent occupancy.
Austin hasn't seen annual construction reach the 1-million-square-foot threshold since 2016, which is extremely conservative for a market where retail is essentially full.
For 2020, Austin is on track to add approximately 404,000 square feet of retail space. The lack of new space drives demand to existing retail, which is why we continue to see relatively steady leasing activity, even given the severity of the pandemic.
Houston
Houston has seen vacancy increase by about 2.2 million square feet this year, largely due to closures from already-struggling concepts like Stage Stores and Pier 1. Even with the vacancy increase, occupancy is a healthy 93.6 percent.
And for 2020, we show the market is on track to add only 866,000 square feet of new retail space. By keeping development in check, the Houston area retail market is working through the current pandemic-induced slump without the oversupply of new space that has occurred in most previous market downturns.
San Antonio
San Antonio now reports occupancy of 94 percent, compared to 94.5 percent at year-end 2019. The drop occurred after closures from Sears, Gold's Gym, Pier 1, and a handful over others. In the short term, we do expect an additional vacancy increase through year-end, followed by an uptick in occupancy in 2021.
As in our other markets, conservative construction is helping keep oversupply in check. For calendar-year 2020, the metro area is forecast to add only 330,000 square feet of new retail, most of it already pre-leased.
Statewide
Overall, leasing activity statewide is down, which is to be expected, but the market continues to see leasing in existing retail projects.
One big reason is that our residential growth and development continue, and retail follows rooftops. We're seeing demand from restaurants with drive-thrus, along with grocers, discounters, automotive categories, and even fitness and activity concepts, which see opportunity in well-located spaces vacated by Tuesday Morning, 24 Hour Fitness, Gold's Gym, and others.
For retailers working through this pandemic, curbside, takeout, and delivery have allowed concepts from small independents to larger chains to survive and even thrive during a time when social distancing has decimated in-store dining and shopping.
At Weitzman, we're aggressively using our digital platform to promote our tenants' safety protocols and services such as curbside and delivery, because we want to help these tenants satisfy customers' needs for convenience and safety.
Innovations, both physical and digital, are what it will take to get tenants through this health crisis and to the other side. And that's one reason why our retail markets are performing better than expected as they weather the challenges of this pandemic-induced cycle.
Get the D CEO Real Estate Newsletter
Get weekly updates on breaking commercial real estate news and relevant industry reports.