The COVID-19 pandemic caused companies and industries across the region to adapt. While some businesses were forced to close their doors–and now operate at limited capacities–others like construction were deemed essential. But that doesn't mean the ramifications of the global crisis didn't impact business as normal.
I recently ran across a post where Corbett Nichter, Adolfson & Peterson Construction executive vice president and COO of Eastern regions, was talking about how construction was being impacted.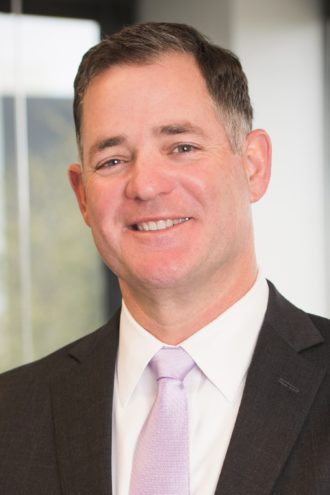 In March, a report by the Associated General Contractors of America found that a third of contractors surveyed said they were dealing with supplies and deliveries that were being delayed or canceled.
"Spain and Italy are known for producing unique tiles and stone, and COVID-19 has significantly impacted both regions," Nichter said. "This has caused product deliveries to be delayed anywhere from four to eight weeks, making finish out of a building problematic."
I reached out to Nichter, who's current notable projects include the PGA Headquarters and Magnolia Hotel in Waco, to see if he could provide some insight on the issue and to see what the industry might look like once this crisis has passed.
Has the situation with trade partners gotten better? Where are we now?
Nichter:
Our teams have been impacted by supply chain delays, but we are a solution-oriented company. For us, the most impacted supplies were steel and electronic components from China and tile from Spain and Italy. Fortunately, AP worked ahead of schedule, and we procured a number of products and materials toward the end of last year. The materials were onsite during what turned out to be an uncertain labor and supply market.
For example, one of our larger projects in Arlington, Texas, a fine arts facility and natatorium, includes a Myrtha pool, which is a competition pool also used in the Olympics. These pools are only manufactured in Italy and require a six-month lead time. Early during the COVID-19 outbreak, we could see Italy was significantly affected, so we moved quickly to secure all the pool components one week before the facility, and the entire country of Italy shut down.
How has COVID-19 impacted the relationship with your trade partners?
Nichter:
It has made our relationships stronger because we all want a safe and productive worksite. Our project sites have enforced strict screening protocols, often in excess of CDC recommendations, for all subcontractors, trade partners, AP team members, city officials, and clients before they step foot on a job site. This includes taking daily temperatures and filling out daily questionnaires. In the early stages of the COVID-19 outbreak, these protocols were changing daily, and the CDC protocols at the time might have been different than the mandates coming from the state, county, and local governments. Although various outlets have a say in the protocol for health and safety, AP remains committed to staying on top of safety measures and strategically responding to the rapid changes throughout the country.
With protocols changing daily, the need for constant communication with the entire project team was paramount to ensure our collective teams were clearly communicating expectations to the onsite crews. Our goal is to cut down on confusion or mixed messages related to health and safety on the job site. Center to this were sanitizing stations and strict personal hygiene rules that were added and put into place at all project sites.
The health and safety of our teams is the MOST important factor in all of this. Bottomline.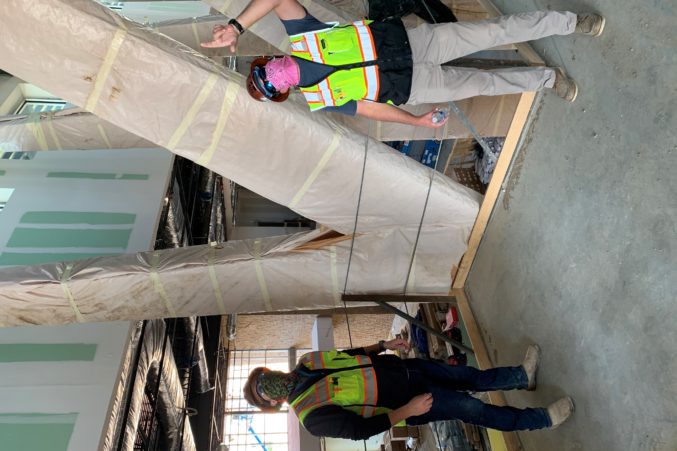 Have you seen slow down at any of your current projects in DFW?
Nichter:
We have only experienced slight delays in some project productivity. This is mainly due to privately funded deals that have been held up or a supply chain material delay. If a material delay comes into play, our teams move fast to adjust schedules and phasing plans to work around the issue.
The work, our teams, perform on job sites have not changed. Our implemented screening protocols and hygiene rules are in place and enforced through safety instructions each morning.
It should be noted that our trade partners place significant value on the health and safety of their employees as well as other individuals on the job site. We're collectively looking out for each other.
Our partners at TEXO and their President, Meloni Raney, have been huge supporters and a voice for our industry, ensuring we have properly communicated the extensive resources and protocols in place to keep our projects and the construction industry moving. In addition, AP's own internal COVID-19 Response Team has worked tirelessly for the company to ensure our project teams stay on schedule, and our client service remains outstanding.
What are the biggest lessons you've learned?
Nichter:
Good communication is the key to success, especially during these times. When COVID-19 hit domestically in March, we quickly and efficiently upped our communications efforts. Our Preconstruction Team holds weekly coordination calls with trade partners, so we constantly have a pulse on the industry.
AP teams also host weekly Microsoft Teams calls with subcontractor partners and receive weekly email updates to determine how we can support them. These calls are the lifeline to moving forward during this pandemic because we get a good picture of market conditions like supplier pricing changes, labor impacts, and what is being done internally to handle the situation. We discovered several dynamics that were impactful to the projects and came up with some "best practices" to minimize disruptions and supply chain impacts. This allows us to maintain a project's schedule.
Get the D CEO Real Estate Newsletter
Get weekly updates on breaking commercial real estate news and relevant industry reports.