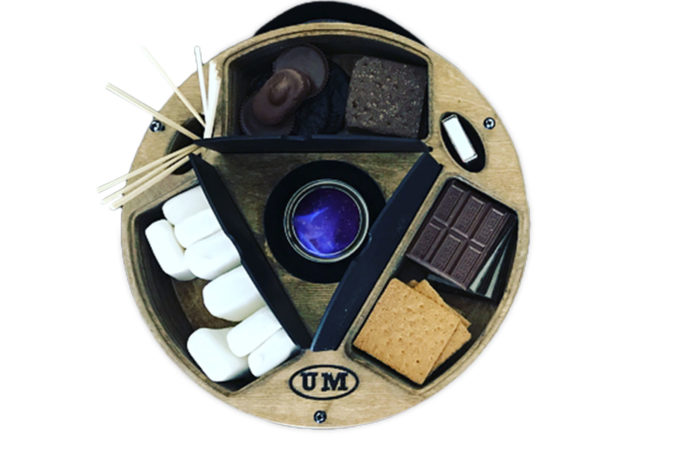 With This Travel Kit, You Can Eat S'mores Anywhere, Anytime
It's a portable campfire, complete with graham crackers, chocolate, and marshmallows.
Tiffany and William Moore—a Dallas-based father-daughter inventor team—wanted to urbanize the American tradition of sitting around a campfire. So they created the S'moltimate. The travel kits are made out of solid Baltic birch wood and come with carved storage pockets for utensils and sweets, a food-safe burner that reaches up to 200 degrees (and is shielded by heat-resistant panels), and a lid that, when removed and placed below the kit, operates as a turntable. Now you can squish a marshmallow on a skewer and indulge in this childhood favorite anytime, anywhere. Kit packed with marshmallows, graham crackers, and chocolate (serves eight), $165.