The in-house attorney for a local hospital stands in front of a group of physicians during employee orientation, the word "LAWSUITS" written on the whiteboard with a big "X" through it behind him. Just below that, it reads, "Alcohol + Surgery = No-No." "Finally, doctors," he says, "If there is a mistake, don't admit it to the patient. Of course, if the patient is deceased, and you are sure, you can feel free to tell him or her anything." He gazes off into the middle distance, imagining himself sharing his deepest secrets with a now-dead patient.
This questionable legal advice is the work of Theodore "Ted" Buckland, Esq., the fictional in-house counsel for New Sacred Heart Hospital on the show Scrubs. The klutzy, depressed, insecure character is called the "sad sack" by his co-workers and doesn't have their respect. He is an inessential requirement with limited skills—a burden more than an asset.
The media often portrays corporate counsels as naysaying wet blankets, brought in to make sure the company won't get sued. But this description couldn't be further from the truth of modern in-house attorneys. No longer are they just legal minds concerned with compliance and saying no to risky ideas. Today's corporate counselor is often a business strategy leader who takes a hands-on role in setting the company's overall direction. From thought leadership and deal-making to shaping corporate culture and keeping up with the latest industry regulatory hurdles, corporate counselors are multifaceted professionals who have to jump into diverse industries and become experts post-haste, helping to guide the future of the corporation.
North Texas benefits from some of the country's most talented legal minds who help guide the region's myriad companies. Many of these lawyers are finalists for D CEO's Corporate Counsel Awards, which honors the region's most outstanding in-house attorneys, and shared insights about how their role is transforming the business community.
Thought Leadership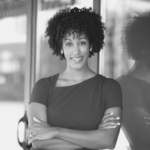 In-house attorneys are trusted advisers to the C-Suite and board of directors, helping to mitigate risk and tackle corporate governance matters. "We are a critical and unique part of the company," says Aida Babalola, senior legal director at PepsiCo. By addressing legal considerations at the point of decision-making, they address problems upstream, meaning there is less conflict down the line.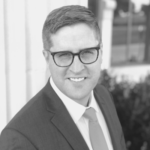 "We should be thought leaders when it comes to protecting the company and being at the forefront of corporate best practices," says Ryan Haws, general counsel at KIBO. "This thought leadership requires careful planning, so legal initiatives also minimize bureaucratic friction and streamline processes."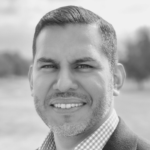 That involves clarifying and diffusing legal and corporate issues so leaders can make informed decisions. "Our team is built around problem-solvers who can translate and communicate the answer where the complexity of business and the law intersect," says Gabe Vazquez, vice president and associate general counsel for operations at Vistra Corp.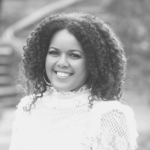 For generations, in-house attorneys were fixers who helped companies clean up a messy legal quandary or quiet a litigious employee or client. Today, they are "a strategic partner whose input into business goals and priorities is valued," says Tamera Woodard, vice president and associate general counsel at AT&T.  
Beyond corporate strategy, in-house attorneys promote diversity and create inclusive environments. And it isn't just lip service.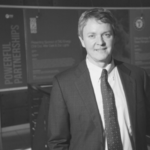 "I think all companies and boards need to be very thoughtful in looking at what they can do to address past disparities and promote inclusiveness in the workplace," says Dan Kelly, vice president and associate general counsel at Vistra Corp.
But the company has to do more than have a token diversity officer or board member. It takes an intentional reshaping of priorities and hierarchical structure to utilize the diverse voices in the company. "The value isn't in just having the talent—it's allowing the talent to do the thing that you brought the talent in to do. Having a strong, diverse set of talent in place will give you a better foundation to face what disruption throws at you," Babalola says. 
Deal-Making
A significant role in the evolving corporate counsel position is lending expertise to the company's mergers, acquisitions, and real estate transactions. These attorneys make sure their company can take advantage of opportunities to buy, sell, and grow legally and sustainably. To do so, it is essential to build a strong team of attorneys who can help assess new business or real estate opportunities.
"The challenge is operating in the vortex of supporting the daily business while learning other businesses to assess their potential, risks, and talent," Vazquez says. 
With market stability rocked by the pandemic, corporations have to be agile and ready to strike when the timing is right.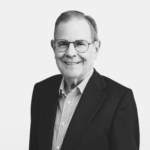 "The greatest challenge in the past year has been handling the wide variety of legal work for a rapidly evolving company," says Michael Wortley, chief legal officer and executive vice president at Reata Pharmaceuticals. Signing new leases, increasing loan availability, preparing and conducting public offerings, SEC filings, handling standard compliance, all while doing the work virtually, has stretched the deal-making capacity of even the most experienced attorneys. 
Specialization
Unlike many professions, a new position as in-house counsel can mean becoming an expert in a particular industry, where efficiency is essential. Learning the intricacies of drilling wells in the Barnett Shale, the rules and regulations governing aviation safety, or even understanding what makes two people fall in love might quickly become a corporate counsel's responsibility. It can't be done alone. Collaboration is necessary when leading a team of in-house counselors to understand and communicate an industry's legal issues.
"We employ a 'two is one' approach where we collaborate with our colleagues to ensure a comprehensive, 360 view and analysis for legal issues," says Woodard. 
 The economy is moving quicker every day, meaning a deep understanding of the industry is essential in today's climate. Another factor also influences increased specialization in the role. During more difficult economic times, corporations reduce their outside legal spending, meaning the in-house attorneys have to become even more specialized. That specialization is crucial to reducing risk and regulatory violations and allows the lawyer to be proactive.
"I am seeing a greater need for specialized in-house attorneys to staff legal departments that look increasingly like mini law firms, I expect the drive toward specialization to continue," Haws says. 
Regulatory Guidance
For many industries, such as healthcare and energy, government regulation plays a huge role in corporate strategy and growth. Good in-house lawyers have to be up to date on the latest rules and regulations to keep the company out of trouble and guide it toward success.
Stockholders, activists, and the general public are increasingly concerned with how a company governs its internal affairs and impacts the environment and society. Directors and executives are paying more attention to these issues. From police brutality protests to worries about the impact of fracking and climate change, corporations can be leaders as priorities change. Not doing so could jeopardize success by running afoul of regulatory compliance, or even damaging the public image.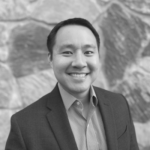 "We have seen legislation requiring companies to take proactive measures to address social and environmental issues that go beyond traditional financial and operational concerns," says Jason Shyung, in-house counsel at Southwest Airlines. "In addition, we have seen consumers and investors use their influence to push corporations to address such issues, and corporations that have fallen out of step with evolving social mores and expectations have seen their value and revenue decline, due to their inability to respond appropriately."
When it comes to North Texas companies with international business, regulatory hurdles are a completely different animal. Coordination between marketing, production, and corporate governance is essential if a company wants to do business internationally.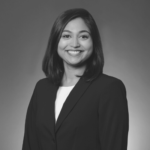 "The process has been difficult from the get-go—from restructuring our regional corporate structure, finding counsel to help us meet a rigorous documentation standard that has not previously been applied to foreign companies and vendors, and following through with product implementations to put us in compliance," says Chini Bose Reddy, corporate counsel at Match Group. "Throw in the time difference, and you're in for a treat."
Regulatory guidance is further complicated because the law moves slower than the technology and innovation that drive most industries. An in-house counsel's job is to anticipate industry rules and regulations so the firm can be ready to adjust as new rules are put into place and stay ahead of the curve.
"You also now have to be able to anticipate, or at least navigate, industry disruption at a moment's notice," says Babalola. "It's going to require change-management skills; in-house counsel will have to be more flexible and agile than ever before. The law moves slowly, but the world around us doesn't. It moves faster and faster by the day—we're going to have to work hard to keep up and even harder to get ahead of the curve."
Entrepreneurship
Corporate counsels are also helping to develop new ideas about running the company, solving legal issues, and growing the company, while still making sure the entity is operating sustainably. These lawyers play the role of an internal entrepreneur, helping the company run more efficiently.
In 2020, being innovative means overcoming challenges posed by the COVID-19 pandemic. Keeping operations up and running while reducing the virus' spread, without violating employees' privacy, is no small task. Corporate counsel teams have to be up on the latest data regarding the virus and its legal implications and communicate that information to the rest of the company, building trust along the way.
Some industries have been hit harder than others, putting talent to the test. In-house counselors need to be able to mitigate risk to maintain operations and culture, while also identifying threats before they arrive and safeguarding profitability.
"The past few months have been one of the most-—if not the most—trying times in Southwest Airlines' history," says Shyung. "We have faced unprecedented threats to our business, and we are in the midst of significant efforts to save our company and preserve jobs and the legacy established by Herb Kelleher and many others."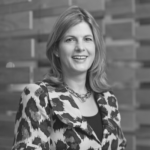 With all the business challenges they face, corporate counsels must balance their rational minds with creative thinking. Unprecedented conditions require new solutions. In-house attorneys are increasingly "supporting the mission of entrepreneurs with internal creative solutions and process innovation—faster, better, smarter, cheaper," says Melissa Drennan, chief legal officer and chief compliance officer at Ryan. "Corporate lawyers are among the Picassos behind company profitability." 
---
Corporate Counsel Awards Finalists 2020
Outstanding General Counsel, Large Legal Departments
Meredith W. Bjorck, HMS Holdings Corp.
Eldridge Burns, Mr. Cooper
Melissa Drennan, Ryan
Bryan P. Stevenson, Arcosa
Outstanding General Counsel, Small Legal Departments
Kay Lynn Brumbaugh, GIACT
Brittany DeGan, rewardStyle
Kelvin Smith, Big 12 Conference
Jenny McCarley, Brinks Home Security
Michael D. Wortley, Reata Pharmaceuticals
Outstanding General Counsel, Solo
Ryan Haws, KIBO
Shruti Krishnan, Ziosk
Liz Seabury, Lucid Energy Co.
Kyle Volluz, Paceline Equity Partners
Noah F. Webster, Zix Corp.
Outstanding Deputy/Associate General Counsel, Large Legal Departments
Nora Davis, CBRE
Brittany Perez, Match Group
Stephanie Gause Culpepper, ORIX Corp. USA
Tamera M. Woodard, AT&T
Outstanding Deputy/Associate General Counsel, Small Legal Departments
James Bristow, EnLink Midstream
Beth G. Jaynes, Mary Kay
Matt Newby, Eagle Materials
Gabe Vazquez, Vistra Corp.
Outstanding In-House Counsel
Christopher Hoffman, Toyota Motor North America
Denton Muse, City Electric Supply
Jason Shyung, Southwest Airlines Co.
Justin Wheeler, Cinemark USA
Outstanding Up-and-Comer
Matt Johnson, Hunt Oil Co.
Chini Bose Reddy, Match Group
Outstanding Champion of Diversity
Aida W. Babalola, PepsiCo.
Outstanding Community Service
Dan Kelly, Vistra Corp.
Get the D CEO Newsletter
Stay up to speed on DFW's fast-moving business community with weekly news reports, interviews, and insights.