Texas Woman's University broke ground on its new health sciences center this week, laying the figurative and literal foundation for the school's push to address healthcare shortages and prepare caregivers for underserved and rural areas.
The $107 million facility will comprise 136,000 square feet of space built on seven acres at TWU's Denton campus. It will include labs, classrooms, a therapy gym, collaborative workspaces, outdoor clinic sites, a teaching kitchen, community health care clinics, and training spaces for students.
The facility will help the university add 30 percent more nursing, physical therapy, and occupational therapy students and launch a cohort of students who can stay in Denton for their entire degree. Currently, TWU nursing and therapy students finish the clinical parts of their degree at TWU's Houston or Dallas campus.
"The health sciences center will allow us to create new cohorts that can stay in Denton for four years for their full preparation," says TWU Chancellor Dr. Carine Feyten. "This will relieve some pressure on other campuses and facilities, which we know is always an issue."
The health sciences center will allow TWU to offer simulation space, expand and centralize its clinics, and prepare more students to address ongoing shortages of nurses and other caregivers. But Feyten says the mission is more than just increasing the number of graduates. It is also about what type of practitioners the school prepares and which patients the center can serve.
With a growing population in North Texas and many underserved areas compounded by ongoing shortages of rural care, the health sciences center will bridge the gap by offering one-stop-shop clinics for patients convenient for rural patients coming into town with integrated, whole-person care. The clinics will provide good options for rural patients, and the students will train with this population in mind.
"I think of it as high-tech infrastructure with telehealth and yet also very personal, individualized treatments," Feyten says. "We need to take an integrative approach to healing and look at the whole person. I see this as a transformative way of doing healthcare and the future of preparation for practitioners."
Feyten emphasized the center's potential for collaboration, with practices like social work, art therapy, and music therapy working with traditional healthcare education to create a multi-disciplinary healthcare approach. Diversity of thought is a strength of TWU, which U.S. News and World Report ranked among the top schools in the nation for diverse populations, with minority populations making up nearly 60 percent of the school's population.
The health sciences center's funding is partly from the state's 2021 budget, which awarded $3.3 billion to universities around the state for new buildings and included $100 million for a new health center in Denton run by TWU.
To grow the nursing and therapist student population, the school must hire new faculty, which has long been the choke point to address the nursing shortage. Nurses with doctorates who train new nurses can make more money practicing healthcare than teaching, so hiring enough faculty is always a challenge in nursing education. Feyten is confident the school can address its growing need, as TWU already graduates 25 percent of the state's doctorally prepared nurses.
The school's capital campaign also aims to equip the health sciences center with top-of-the-line faculty and equipment and growing potential scholarships to remove barriers to entry. The university launched its Dream Big campaign to raise $125 million, of which it has already raised $103 million. The fundraising campaign is aimed to culminate with the school's 125th anniversary in 2026 and is the university's first comprehensive fundraising effort.
"For decades, Texas Woman's University has been a leader in producing graduates to meet the state's high-demand workforce needs, and this new center will be a game changer for the overall health of North Texas," said Stacie McDavid, chair of the TWU System Board of Regents. "Indeed, we are dreaming big, and our aim is to provide more healthcare opportunities for Texans, and to keep the state thriving and prosperous."
Get the D CEO Real Estate Newsletter
Get weekly updates on breaking commercial real estate news and relevant industry reports.
Author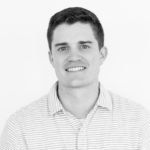 Will is the senior editor for D CEO magazine and the editor of D CEO Healthcare. He's written about healthcare…