The Best People Awards have named its list of the 10 Best Orthopaedic Surgeons in Dallas. The awards were launched by Social Catfish, a search and verification technology program, and recognizes professionals for their skill and community impact. The ranking is based on customer satisfaction, reviews, career achievements, philanthropy, and more. Below are the organization's rankings of the ten best orthopaedic surgeons in Dallas.
1. Dr. Robert E. Berry, Orthopedic Surgery and Sports Medicine
2. Dr. John A. Racanelli, Texas Orthopaedic Associates
3. Dr. John S. Early, Texas Orthopaedic Associates
4. Dr. Marc Goldman, Chief of Orthpaedics, Medical City Hospital
5. Dr. Ishaq Y. Syed, Southwest, Spine Institute
6. Craig C. Callewart, Dallas Spince Orthopedic Surgeon
7.      Dr. J. Stephen Appleton, Texas Joint Institute
8. Dr. Anupam Pradhan Southwest Joint Replacement and Sports Medicine Center
9. Dr. Sumant Butch Krishnan, Baylor Scott and White Health
10. Dr. M. Brett Raynor, Texas Orthopaedic Associates
---
Texas Health Resources is making changes in system leadership. Josh Floren is now the senior vice president for the hospital channel and Becky Tucker is the senior vice president of channel integration. Both positions are meant to develop the system's consumer-centric mindset. Floren was previously the president of Texas Health Plano after joining the system in 2013. He will oversee the Azle, Cleburne, Kaufman, and Stephenville hospitals and will manage the systems joint venture hospitals. Tucker was the president of Texas Health Harris Methodist Hospital Southwest Fort Worth and will now oversee care integration across the Texas Health network.
---
Research from UT Southwestern and Scottish Rite for Children found that more teenage athletes experienced depression and anxiety during the beginning of the pandemic. The survey of 600 child and adolescent athletes found that cancelation impacted mental health but also the reduction in sports also led to improved sleep. The study was published in Preventive Medicine Reports and was led by Dr. Philip Wilson, orthopaedic surgery professor at UTSW and assistant chief of staff at Scottish Rite for Children, and Dr. Henry Ellis, associate professor of orthopaedic surgery at UTSW and medical director of clinical research at Scottish Rite.
---
Behavioral Healthcare company Oceans Healthcare has added Jeff Pritchard as chief operating officer. The multi-state company is undergoing significant growth and Pritchard's three decades of experience in the behavioral healthcare will be integral to continued growth. He was most recently COO of Springstone Health, a behavioral health provider in Louisville, Kentucky. Through acquisitions, joint-ventures, facility development and the addition of new services, Oceans has doubled in size since 2017. It operates in three states with eyes on future growth.
Get the D CEO Healthcare Newsletter
Stay informed with a detailed weekly report on DFW's evolving healthcare industry.
Author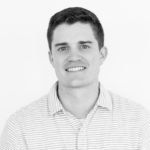 Will is the senior editor for D CEO magazine and the editor of D CEO Healthcare. He's written about healthcare…