Kourtny Garrett is departing Downtown Dallas Inc. at year's end as the president and CEO is heading off to her hometown to assume the same title with the Downtown Denver Partnership. Throughout her 20 years with DDI, Garrett has worked to turn Downtown Dallas into a vibrant place to not only work, but to play and live, as well.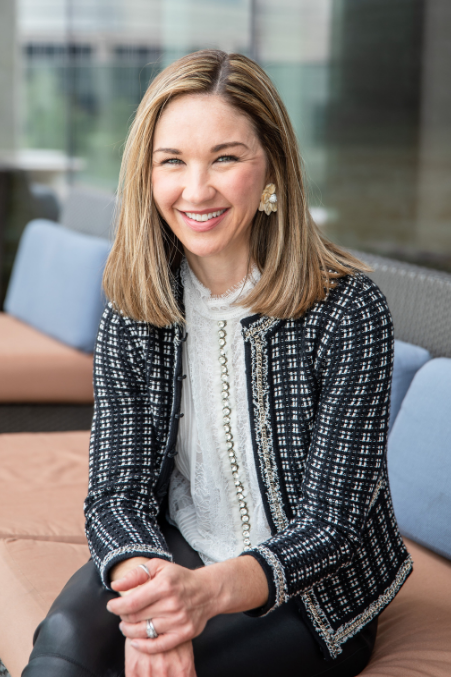 "When I came here in 2002, Dallas still had boarded up storefronts and a downtown that closed at 5:00," Garrett said. "In 1996, Downtown Dallas had 200 residents; now we have 13,000."
And now, as she leaves the city she has helped build, her attention will turn toward Denver. But she will always keep an eye peeled toward Dallas.
"We're at this pivotal moment where the seeds that were planted over the last 20 years have grown and matured," she says. "And now there are new big things that are coming forward…Dallas is going to be very, very hard to leave, but I can't wait to see how [DDI] continues to lead the heart of the city."
There is no doubt Garrett has been at the forefront of transformation within Downtown Dallas and with too many projects to list, D CEO asked Garrett to boil it down to the five she is most proud of. Here's what she had to say:
Downtown Montessori at Ida B. Wells Academy
"We worked really hard on getting downtown's first Dallas ISD elementary school. My team and I worked directly with Dallas ISD for over a decade on this. We changed the perception that downtown is not just a commercial office center, but is also a neighborhood with families and kids."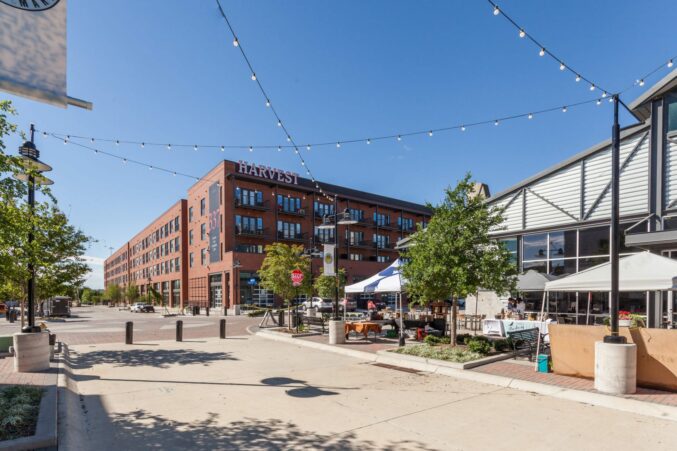 Dallas Farmers Market
"I lived in the farmers market for seven years, and it is a great example of a public-private partnership coming together to privatize the market and then continue to build all of the amenities around it. The project created an entirely new district in downtown. Before the Dallas Farmers Market was transformed into what it is today, there was only one apartment complex. Now, it's our most dense residential neighborhood. That progression took a combination of the private sector and the public sector coming together, along with building an entire community with two different community organizations."
[img-credit align="alignnone" id=" 813370″ width="677″]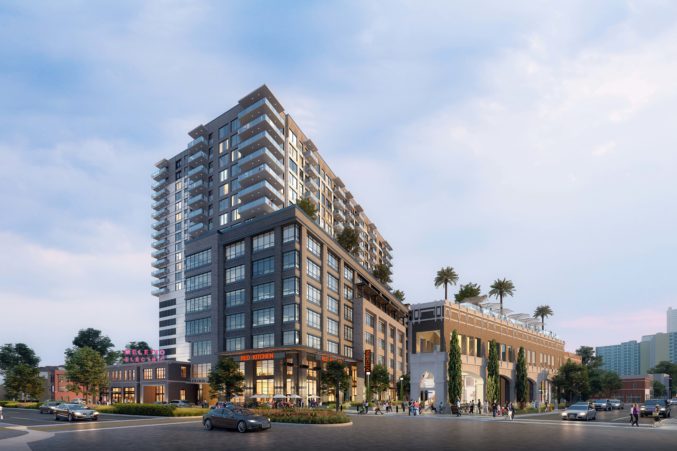 [/img-credit]
East Quarter Dallas
"East Quarter is another project near and dear to my heart. Seeing it start as a plan that Todd Interests brought into my office, asking, "Hey, do you think we're crazy for wanting to do this?" And then, over the course of the next seven years, we put the work in to turn it into what it is today; it is just something to be really proud of. The area is opening new restaurants this month. We've seen new office tenants move in, and cranes are still up. Things are still moving and will keep moving there."
AT&T Discovery District
"We worked hand in hand with the AT&T Discovery District team for years to get this project complete, and once it was moving, it moved very rapidly. And, of course, we just opened it last year, and I'm very proud of the work we put in and the impact it is having."
Dallas Parks and Green Space
"On the more human scale, I'm really proud of all the parks and the green space that have come into downtown. The collaboration is amazing. Between Parks for Downtown Dallas Foundation, all the funding and the planning, and what they've put into those parks alongside the City of Dallas and Parks and Recreation Department, it is inspiring to see organizations really wrap their arms around this project. And DDI has, of course, been a player as the park manager, advisor, and looking at how each and every one of these parks best fits into the environment."