On April 28, D CEO will reveal the winners of its ninth annual Commercial Real Estate Awards program. Leading up to the big event, we're featuring all 83 finalists (51 projects and deals and 32 professionals), one category at a time. Below we have highlighted the finalist in the Best Data Center category.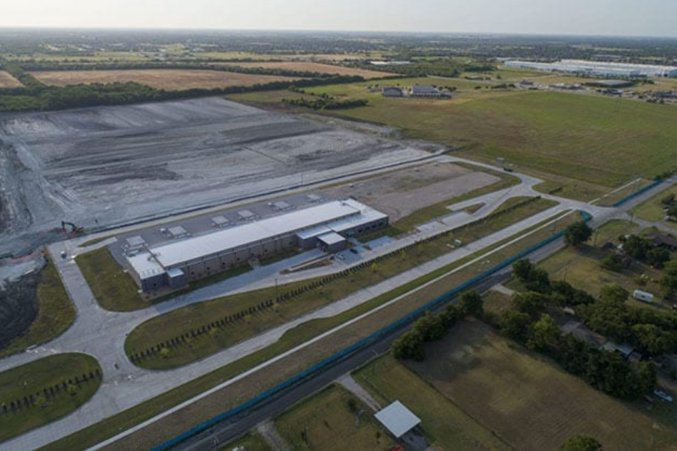 Compass Data Centers/Red Oak
Key Players: Nancy Novak with Compass Data Centers; Joe Raia with MEP Engineering; Andrew Meyers with Brasfield Gorrie; and Jeffrey Dyke with Athos Engineering
Ellis County is on its way to becoming the next major crossroads on the information superhighway, and Compass Datacenters 225-acre data center is a huge part of that. Red Oak I is a 6MW data center and the first facility of 16 to be built on the campus. It will bring the first 50 of 800 jobs expected to be created by the center. While the project's size is a standout, the work that went into building the project was also impressive. Construction crews logged 70,296 total work hours on the center and completed it on schedule despite having 43 rain days, more than double the 10-year average. Nearly 20 percent of worker hours were performed off-site, as several parts, such as the medium voltage duct banks, could be pre-fabricated. Edward Bogel and David Davidson of Davidson Bogel Real Estate brokered this massive deal with Compass Data Centers.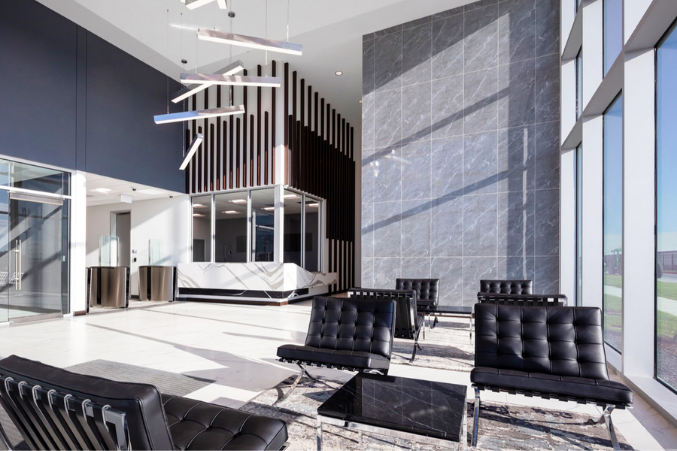 Stream DFW VII Data Center
Key Players: Michael Lahoud and Chris Kincaid with Stream Data Centers; and Mark Cardwell, Dan Drennan, Graham Cannady, and Jom Magruder with Corgan
Stream's Dallas data center campus has been a key part of the DFW metro area's tech community for more than 20 years. It has a long history of addressing the growing needs of cloud companies and enterprise users looking for secure and resilient data center space. Its 138,132-square-foot flagship data center in Garland will activate the site as a vibrant technology campus. The $30 million center sits on a 22.66-acre site and was designed in partnership with the City of Garland to blend in with the city's aesthetics, making it nearly fully concealed from the roadway. The data center will act as the centerpiece of what will be a large technology campus for the City of Garland, and recent construction aims to promote connectedness with nearby businesses in North Dallas and Richardson. This project included multiple network service providers engaged for diverse dark fiber paths back to the major carrier hotels and cloud interconnection locations, allowing Stream's customers to expand beyond the providers in the immediate area with access to 100+ network cloud providers. Also, Stream DFW VII was designed to meet or exceed the size and capital investment requirements under House Bill 1223 sales tax exemption program.
Get the D CEO Real Estate Newsletter
Get weekly updates on breaking commercial real estate news and relevant industry reports.