Downtown Fort Worth is in the Middle of a Hotel Development Boom
Ahead of a long-time proposal to expand the Fort Worth Convention Center by 2026, and thanks to strong market fundamentals over the last five years, a JLL Snapshot reports that over 500,000 square-feet of former office space is contributing to downtown Fort Worth hotel growth. The 16-story, 252 room AC Hotel, scheduled to deliver in 2020, will be the largest new construction hotel in downtown since the 614-room Omni Hotel opened in 2009–729 more rooms have delivered over the following decade, approximately the same number of rooms are currently under construction.
Development hasn't only been limited to new construction as over 500,000 square feet of former office space will have been converted for hospitality projects by 2021 across four properties, three of which are listed on the National Register of Historic Places.
Click here to view an interactive report and read more.
Two Major Luxury Brands to Open at Legacy West's Newest Building
A new six-story office building at the Plano mixed-use development might soon be the home of two well-known luxury brands. Louis Vuitton and Tiffany & Co. filed permits to open stores in the $3 billion development.
FirstService Residential Texas Announces Multifamily Director
FirstService Residential, a property management company, has announced that Matthew Knowles will lead as the Director of Multifamily Services.  In this role, he will direct multifamily operations, strategy, and investments while maximizing growth, profitability, and day-to-day management in Dallas-Fort Worth, Houston, San Antonio, and Austin markets.
Knowles comes to FirstService Residential from Leon Capital Group, where he spent ten years as vice president of asset management. With over 20 years of experience in development and financial underwriting, he plans to focus on boutique management and strengthen FirstService Residential's luxury portfolio, which includes Museum Tower, Azure, the Plaza At Turtle Creek, The Austonian, The River Oaks, Montgomery Plaza, and La Cascada.
Retails Responds to COVID-19
Cushman & Wakefield released a blog on its site about how retail is being impacted by the unprecedented challenges of the global pandemic. While this global pandemic has left many stores and restaurants shuttered indefinitely, the post says industry forecasts predict that even more brands will permanently close this year. Click here to read the post.
WALSH to Add 338 New Homes in Latest Addition
A North Texas community is opening its newest neighborhood, Lake Park. Located 12 minutes west of downtown Fort Worth, the 7,200-acre development will be home to more than 50,000 residents at full buildout in the coming decades. Since opening in 2017, WALSH has welcomed more than 1,100 residents. The 338 homesites available in Lake Park include garden homes by David Weekley, luxury townhomes by Perry Homes and Highland Homes, and lots ranging from 35-feet to 70-feet wide for homes from Britton, David Weekly, Drees, Highland, Toll Brothers, and Village.
Darling Homes Offer Opportunity for Luxury Enclave in Keller
Darling Homes officially opened Concordia, a luxury enclave located on the northwest side of the North Tarrant Parkway and Rufe Snow Drive intersection, east of Highway 377, in Keller. Concordia features 33 homesites from the $570s.
Two-Thirds of "Retail Winners" Identify Real-Time Supply Chain Visibility as a Strategic Focus Area
Symphony RetailAI, the leading global provider of integrated AI-enabled marketing, merchandising, and supply chain solutions for FMCG retailers and CPG manufacturers, announced the findings of a new benchmark report, "The Retail Supply Chain: Designing New Ways to Satisfy Demand." The sixth annual study focused on supply chain strategy, conducted by Retail Systems Research (RSR) and sponsored by Symphony RetailAI, shows that retailers are driven to change their supply chain strategies for several reasons. Still, they all revolve around the need to improve supply chain execution in a changing world.
"We have years of data that points to the fact that supply chains aren't keeping up with the changing world of retail," said Brian Kilcourse, Managing Partner, RSR. "It's very hard to separate the customer experience from supply chain excellence, and retailers know this. The variability of consumer demand is the most widely reported business challenge in this year's research, but the best performers, what we call 'Retail Winners,' have a very different view of the world. The importance Retail Winners place on varying aspects of inventory – levels, agility, and location – as well as social and environmental issues, reveals a vastly different positioning strategy. The outbreak of COVID-19 across the globe only underlines the need for greater supply chain agility."
Report highlights include; the unpredictability of demand cited as a challenge for all, but leading retailers focus more on growth challenges and competitive pressures; Retail Winners have broader strategic concerns than lower-performing peers, and while visibility is paramount, forecasting maturity translates to differing stock outcomes.
Apartments planned for El Fenix site
San Antonio builder Kairoi Residential has disclosed plans to replace the 72-year-old El Fenix building on Colorado Boulevard with an 8-story development called Lake Cliff Apartments. The development would have 352 units and cost nearly $30 million, according to plans the developer filed with the State of Texas. Details about the actual sale of the building have not been disclosed.
DEAL TICKER
INDUSTRIAL
Jupiter Plaza, a 133,924 square foot industrial property located in Garland, was sold. Adam Abushagur, with Marcus & Millichap, represented the buyer and seller, both private investors.
PrattCo Creekway Industrial purchased a 42,420-square-foot industrial warehouse located at 8400 Ambassador Row in Dallas. The property was 100 percent occupied to two tenants at the time of sale.  Stream Realty Partners' Jamie Jennings, Jason Moser, and Andrew Rabinovich represented the seller, a Dallas based private partnership in the transaction.
Painters USA leased 8,170 square-feet at 1340 Post & Paddock, #300 in Grand Prairie. Corby Hodgkiss, with Mercer Company, represented the tenant.
Dallas Staging Solutions leased 7,512 square-feet of warehouse space at 11048 Shady Trail in Dallas, from WC Shady Trail Business Center. Josh Meraz, of Bradford Commercial Real Estate Services, represented the tenant. Bob Conson, of Keller Williams Realty – Plano, represented the landlord.
Staged Home Dallas leased 2,745 square-feet at 4809 Norma St. in Dallas. Jeremy Mercer and Turner Petersen with Mercer Company represented the landlord ZT Ventures.
MULTIFAMILY
Rio on the Parkway, a 304-unit apartment property in Arlington, has sold. Nick Fluellen, Bard Hoover, and Wesley Racht, of Marcus & Millichap, represented the seller and procured the buyer, multifamily owner/operator John Barker.
Sally Aging has sold a four-plex multifamily property at 110 N. Willomet Ave. in Dallas, to SWH. Nick Talley, of Bradford Commercial Real Estate Services, and Katherine Graham represented the seller in the direct deal.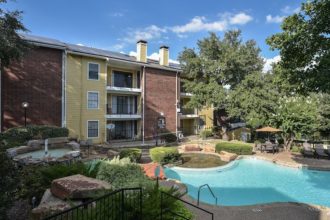 Copper Creek, a 274-unit apartment complex at the intersection of Interstate 30 and Loop 820 in Fort Worth, was sold. Al Silva, of Marcus & Millichap, represented the seller, Florida-based DIJ Properties, and procured the buyer, a Texas-based private investment company.
OFFICE
One Glen Lakes, a 168,953-square-foot, multi-tenant, office building at 8140 Walnut Hill Lane, was sold. JLL represented the seller, a joint venture between Stockbridge and Cawley Partners.
Lakeland West Capital 37 has sold a 19,759-square-feet building on 2.26 acres at 3600 William D. Tate Ave. in Grapevine, to 3600 WDT. Erik Blais, of Bradford Commercial Real Estate Services, represented the seller in the direct deal.
Restoration Specialists signed a 15,765 square-foot lease with Billingsley in Farmers Branch. Transwestern's Timothy Veler handled negotiations on the transaction.
Heart to Heart inked a 10,044 square-foot lease with TCS South Main in Fort Worth. Transwestern's Grant Huff completed the transaction.
RETAIL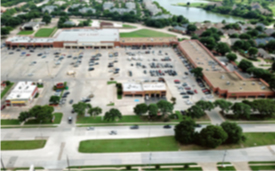 Fossil Creek Plaza, a 68,500-square-foot retail center at the intersection of Western Center Boulevard and N. Beach Street in Fort Worth, was sold. STRIVE represented the seller, a Los Angeles-area investor, and secured the buyer, as STRIVE's Sam House sourced a local investor from Dallas.
OTHER
The Spaghetti Warehouse building in the West End historic district was sold to a local investor. According to the Dallas Morning News, deed records show it was bought by an affiliate of Dallas-based West End Capital, which owns three other buildings on the adjoining block. The building was sold by an Arizona retail property investor.
Get the D CEO Real Estate Newsletter
Get weekly updates on breaking commercial real estate news and relevant industry reports.