JLL announced the addition of commercial real estate veteran Joe Kline to its Fort Worth team. Kline will serve as a vice president for the brokerage team.
"Fort Worth is an extremely active real estate market, and Joe is one of the most well-respected professionals in the region," said Todd Burnette, managing director/market lead, JLL Fort Worth. "He is a welcome addition to JLL. With our full platform of resources at his disposal and his extensive experience and leadership, Joe will be a tremendous asset for our growing client base."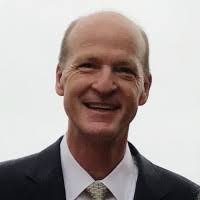 Kline joins JLL with over two decades in the commercial real estate industry, managing acquisitions, dispositions, leasing, and transaction analysis partnering closely with civic officials, civil engineers, and environmental companies. He has completed several high-profile transactions over his career in Fort Worth, Dallas, and San Antonio, as well as other markets across Texas and the U.S.
He began his career with his family's brokerage company, Kline & Co., which was founded in 1983. The family firm specialized in collaborative real estate developments for Fort Worth with a special focus on the Near South Side.
Kline was an active member of the housing committee for Downtown Fort Worth, Inc. and a founding member of the Historic Camp Bowie, Inc. property improvement district, having served on its board of directors. He was previously a member of the City of Fort Worth's Mixed-Use Zoning Advisory Group (MUZAG), which helped write the city's first mixed-use zoning ordinance and subsequent revisions, and a previous member of the first commercial corridor task force that identified areas along the commercial corridors in and around Fort Worth conducive to high-density, mixed-use development.
Kline attended Austin College, where he studied liberal arts.
D CEO Real Estate Newsletter
Get weekly updates on breaking commercial real estate news and relevant industry reports.